DIY Holy Spirit Stained Glass
Blessed be the Holy Spirit, the Paraclete!
One of my very favorite stained glass is Holy Spirit as a Dove in the Vatican! It was designed in the 1660's by Gian Lorenzo Bernini, an Italian architect and sculptor.    The giant stained glass is located in Saint Peter's Basilica…and the wingspan of the dove is six feet long!  Can you imagine how enormous the entire window must be??
To honor the Third Person of the Trinity, we've made a stained glass template based off the Holy Spirit as a Dove.  (This image was featured in another Catholic Playground project – the 3D Holy Spirit Greeting Card!)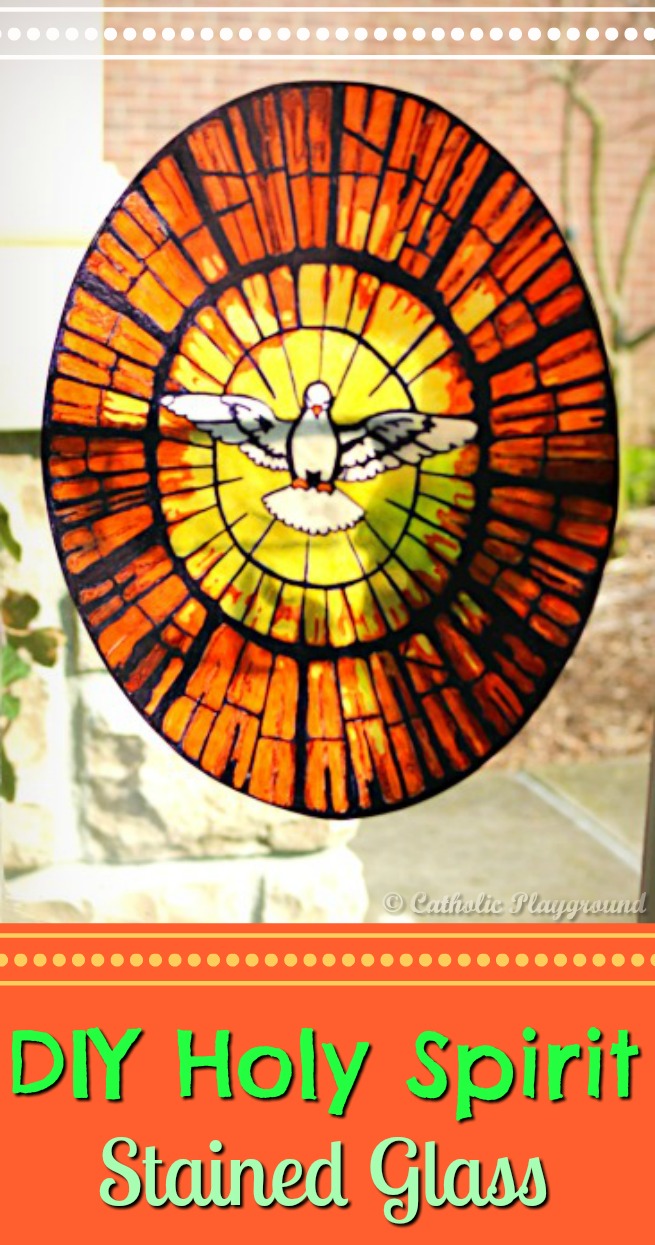 I like seeing this stained glass in the window everyday because I imagine how striking it must look in the Vatican…and I am reminded of how amazing the Universal Church is!
For this project you will need the following:
– multi-colored sharpies or permanent markers
– clear, flat plastic
– scissors
– this printable template
To start, print the template and place it underneath a flat piece or clear plastic.  Trace and color the image based on the template below.  (Photo instructions can be found here.)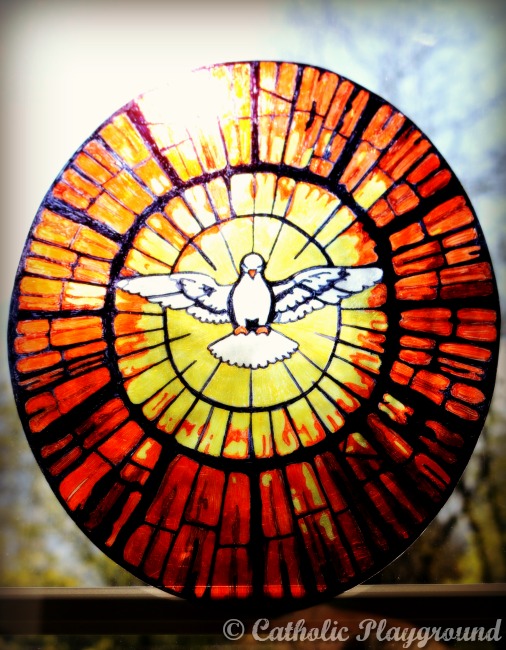 To give the stained glass a very vivid color, we went back over the stained glass and gave it a second (sometimes a third) layer of ink.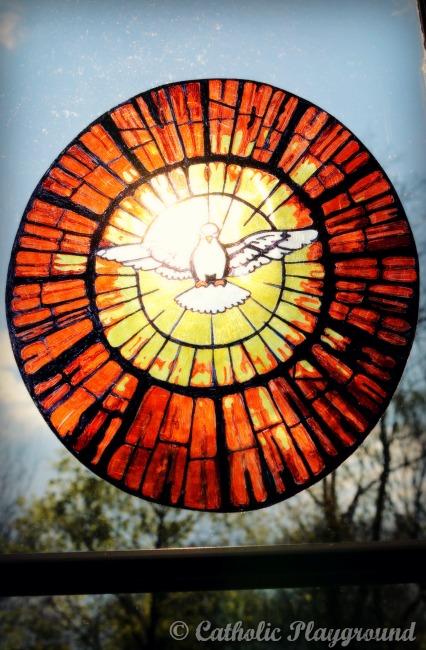 The white areas of the template (dove) we left clear.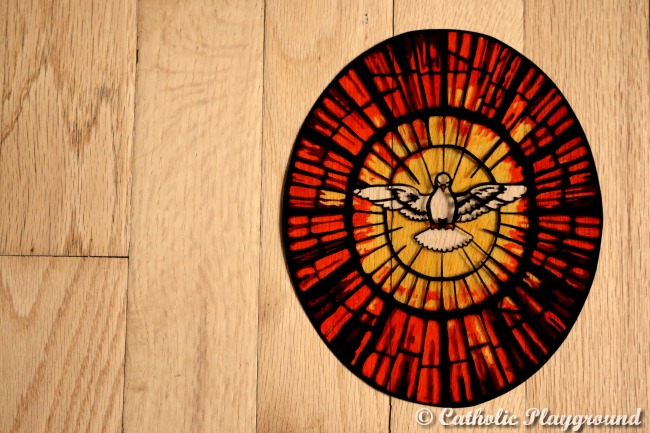 Carefully cut along the outer edge of the stained glass.  It is now complete and ready to be put on display!
The image below is the finished product on a white background.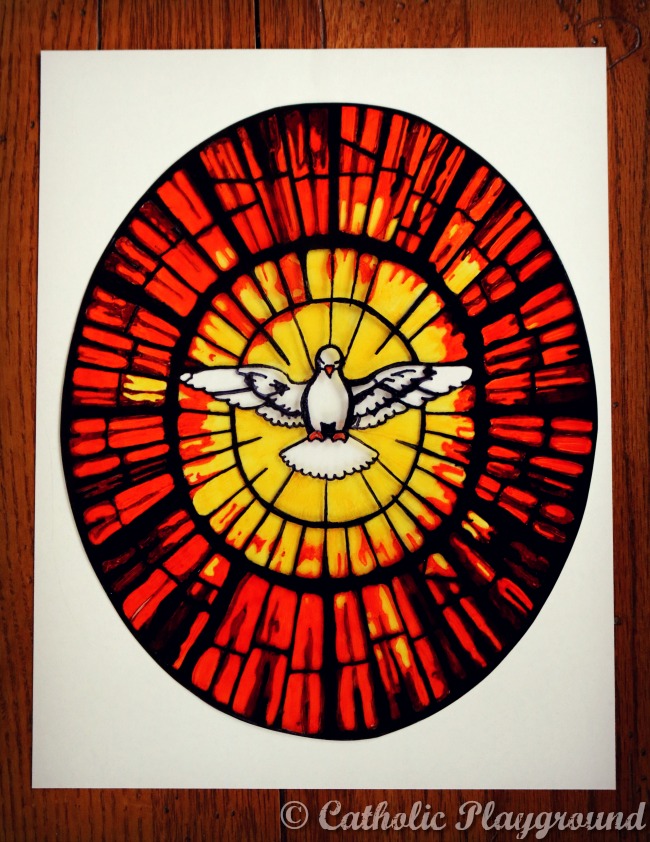 Many times we just rest the stained glass on the window pane, but, since it is very lightweight, it can also be attached with a very (very!) small scotch tape loop or a piece of sticky tack.
Is this your first time making your own stained glass?  Be sure to check out our other stained glass templates….like the Saint Michael stained glass or the Crucifixion stained glass!