Download: 3D Holy Spirit Greeting Card
It's hard to find a good greeting card in the store.  They all seem to be way too specific… like "belated birthday for a seven year old from an aunt" or  "pet sympathy for a co-worker from a group"… and by the time you find the right category, there's only two cards to choose from!
Here's a religious greeting card that can be used for a number occasions like a thank you, a Confirmation congratulations, or just an everyday greeting card!
For 99 cents, you can download the file right to your computer…and print as many as your family needs! (We do ask that if you purchase this card, you do not share it outside your immediate family. Thank you!)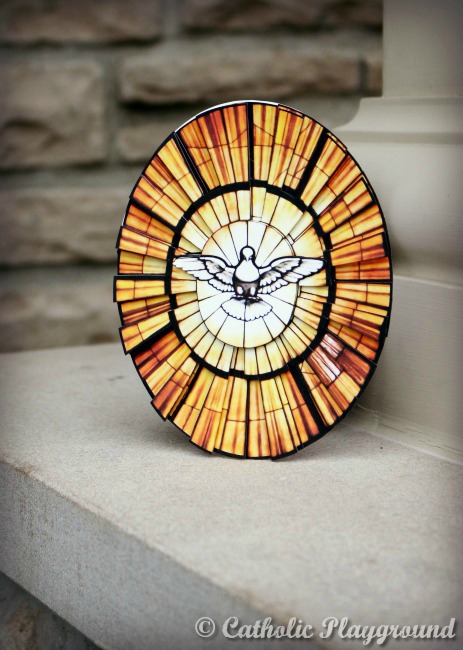 The download is three pages long and is comprised of several layers.  
We recommend printing it on something durable, like card stock.  You will also need scissors, glue, and pieces or a sheet of thin foam (foam will not be visible).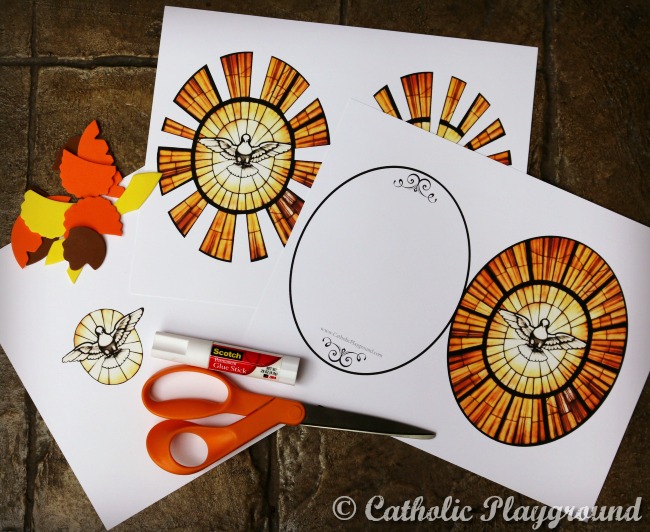 Begin by cutting the outer edges of each image.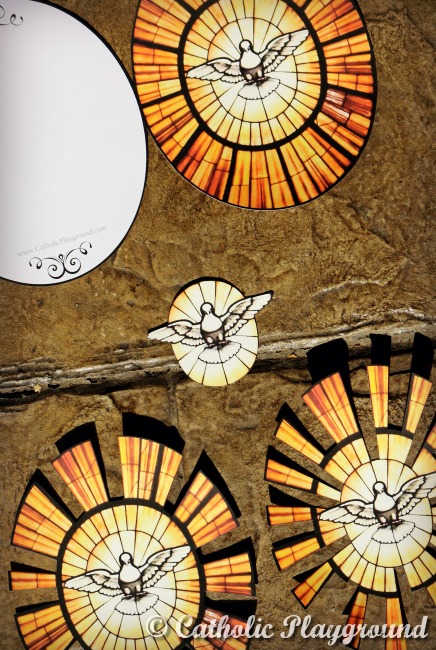 It's very important that you leave the two ovals of the first page attached to one another (see the photo below).  Fold this piece in half.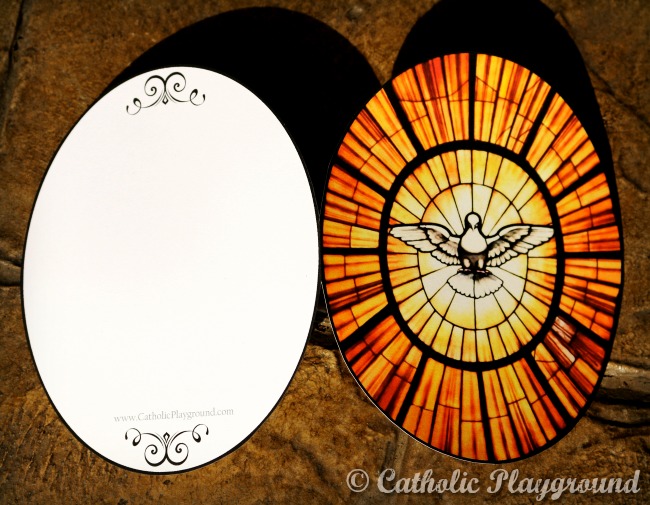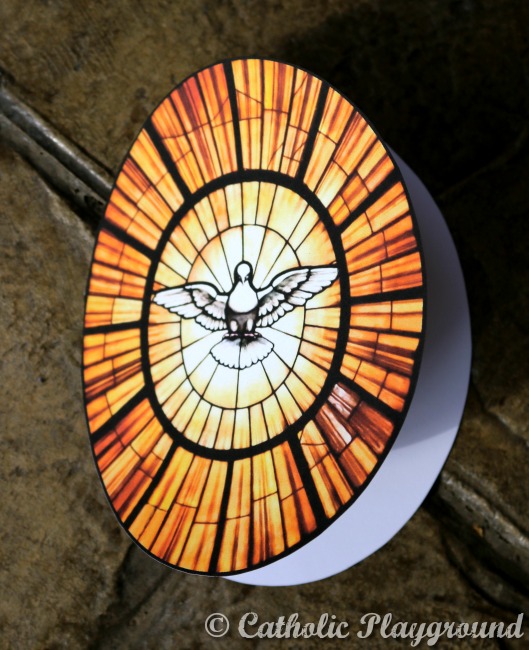 Next, cut your foam into skinny strips.  The foam will not be visible and can be any color.  Glue the foam onto the back of the images from pages 2 and 3, leaving space between the foam and the edges.
Starting with the  image with the thickest rays, apply glue to the foam and attach it to the folded oval.  Be sure to carefully line the two images up so that the images match up.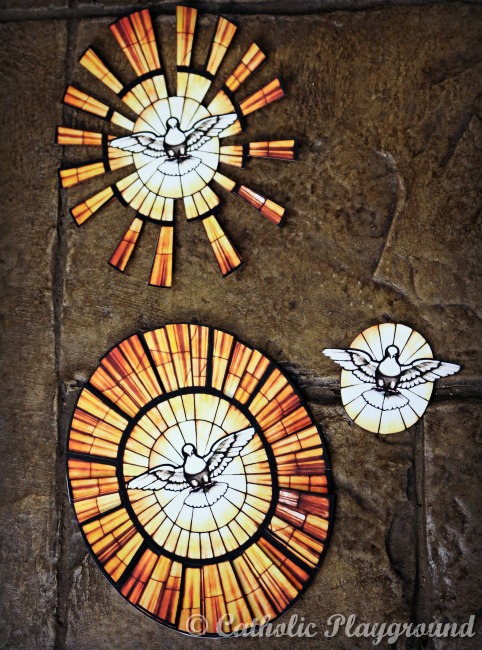 You can see at this point the greeting card is already taking on a 3D form!! 🙂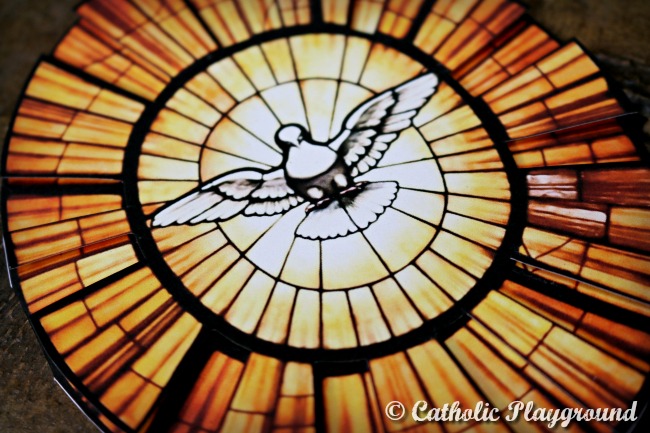 Repeat this step with the next piece, saving the dove image for last.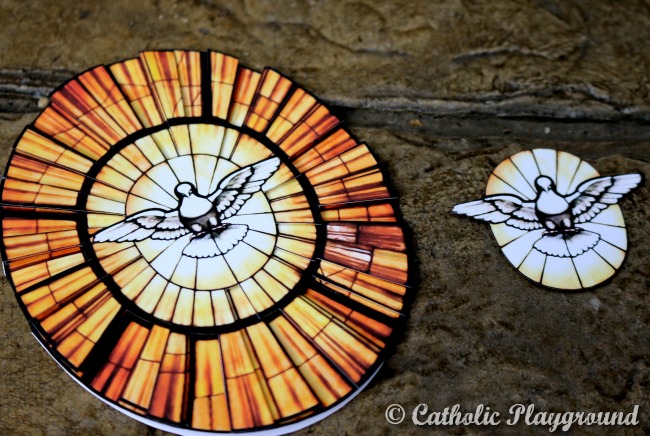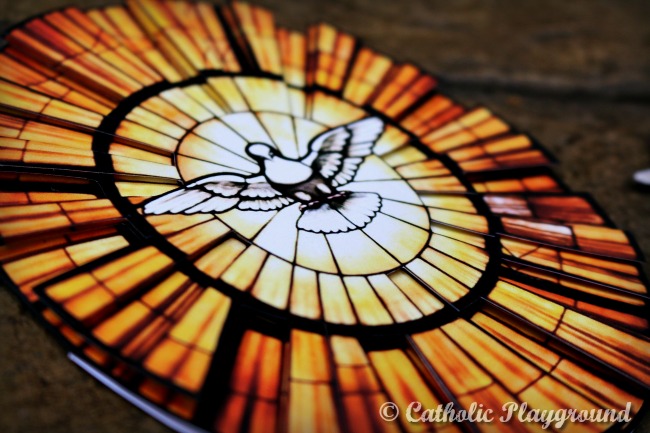 Once you have attached the dove, your greeting card is complete!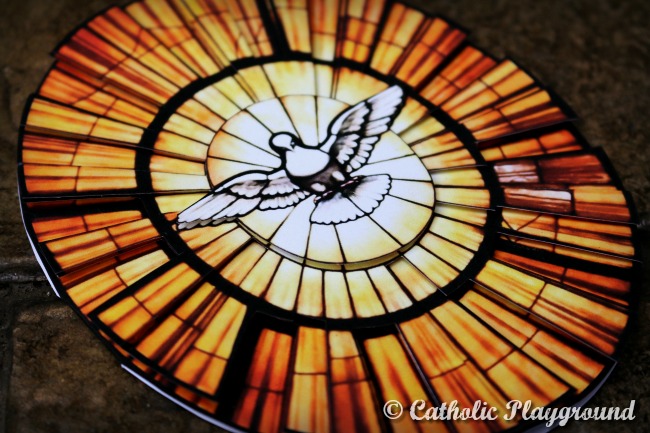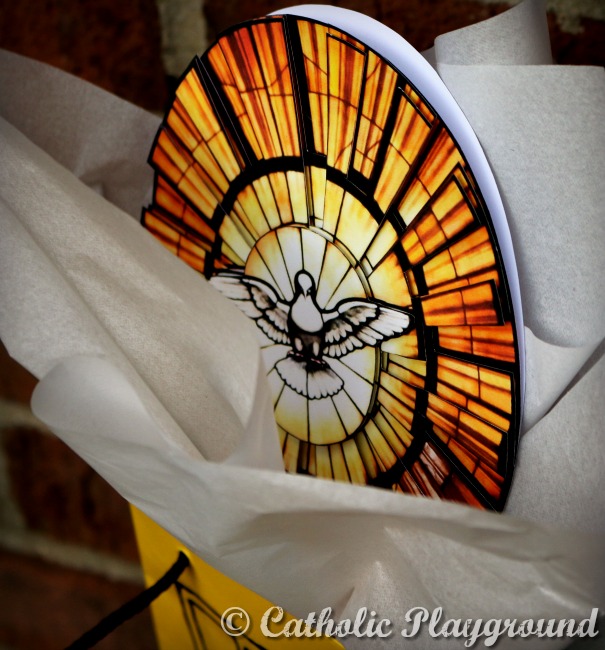 Have you tried this project for yourself?  Tell us about it in the comments below!