DIY Stained Glass: The Crucifixion
We adore Thee, O Christ, and we bless Thee!
Because by Thy holy Cross, Thou has redeemed the world!
A few months back, we posted super simple instructions on making your own stained glass. The project received tons of great feedback. So much that we wanted to share a template for a new stained glass image: the Crucifixion.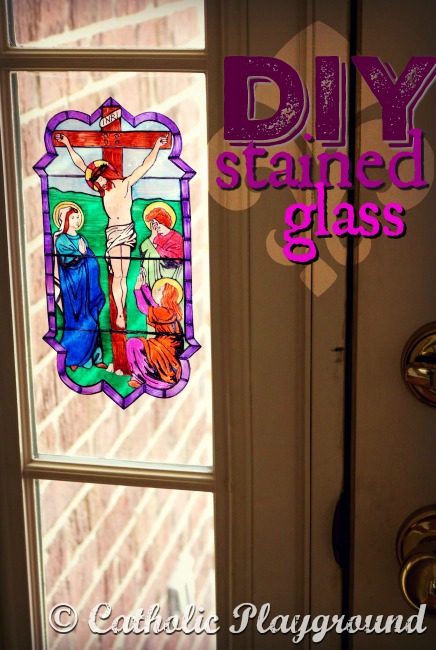 For the printable template, click here or on the image below.   We used a standard 24 pack of fine point Sharpies for this project, but this template has been designed with simple solid colors, making it easy to substitute colors based on what color Sharpies you have available.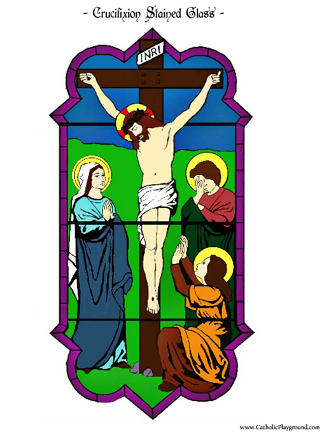 This project is a "must try" because it turns out beautifully – regardless of how old the artist is.  🙂  I think it must have something to do with the Sharpie permanent markers; the permanent ink again the clear plastic turns out very bright and bold…and catches the light so nicely!  (If you haven't tried this project before, you can find the instructions on our earlier post,  Saint Michael Stained Glass.)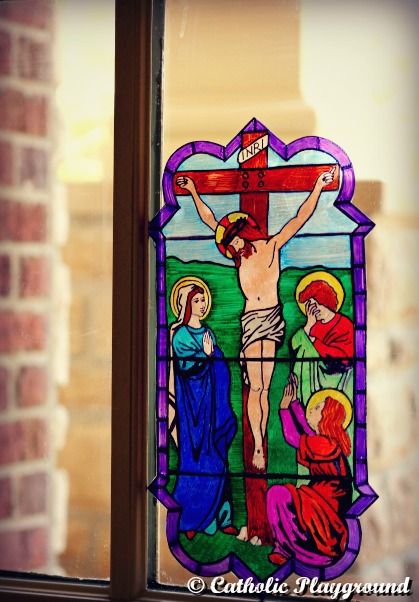 We decided to put our stained glass on the front door – this way we can share a little bit of the solemnity and beauty of Christ's sacrifice with all who enter our home.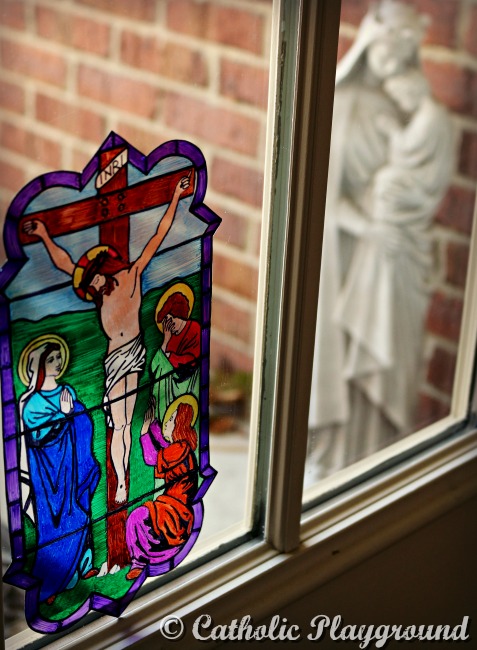 Does your family have any Lenten traditions?  There are so many great ways to meditate on the Passion of Christ and prepare for Good Friday.  Share your thoughts below!