Perler Bead Crucifix Pattern
"And calling the multitude together with his disciples, he said to them: If any man will follow me, let him deny himself, and take up his cross, and follow me."
Mark 8:34
The crucifix is a reminder to us that our daily actions must revolve around Christ.  This perler bead pattern is a simple project that lets kids easily build and fuse their own crucifix!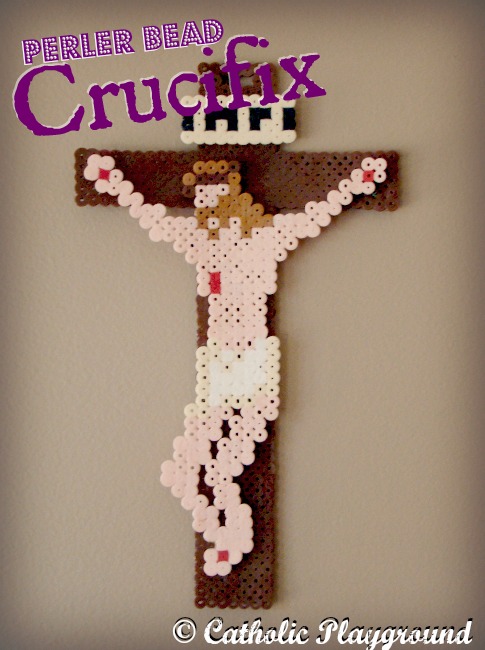 You will need:
– this free, printable template
– brown, dark brown, black, white, cream, red, and flesh colored perler beads (this assorted pack has all those colors)

-two clear 29×29 perler bases
Start with the pattern. You can print your pattern right here on the Catholic Playground by clicking the image below. The pattern has been designed and sized to slip right underneath your perler bead base – no enlarging or re-sizing necessary.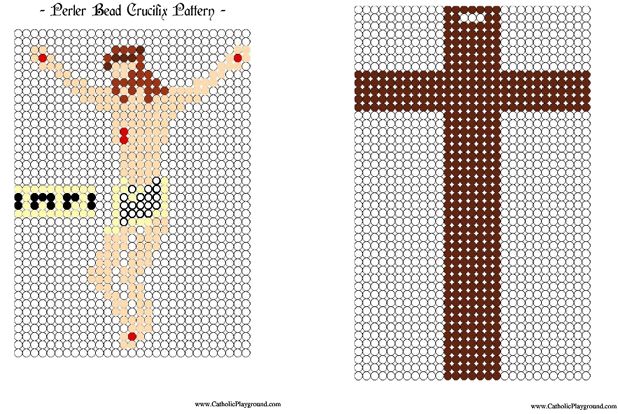 The first page of the template has the pattern for both the corpus and the INRI sign.  The second page of the template has the pattern for the actual cross.  Because the final product measures 9″ tall, you will need to connect two standard, 29×29 perler bead base boards.
(note: the white beads are marked on the pattern as thick black circles with white middles)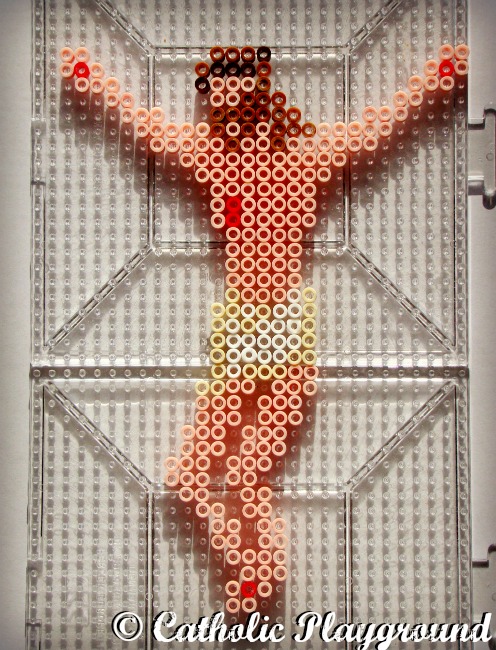 The INRI sign was designed to display proportionately at the top of the cross.  It's small enough to fit on the corner of the bead board when you are beading the corpus.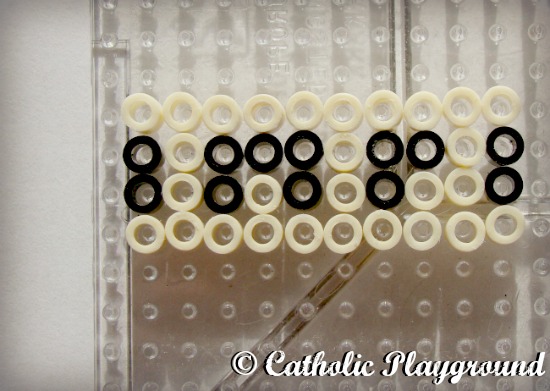 The cross measures 46 beads tall.  We left a small opening  at the top of the cross so that the cross be threaded with a ribbon or hung on a nail.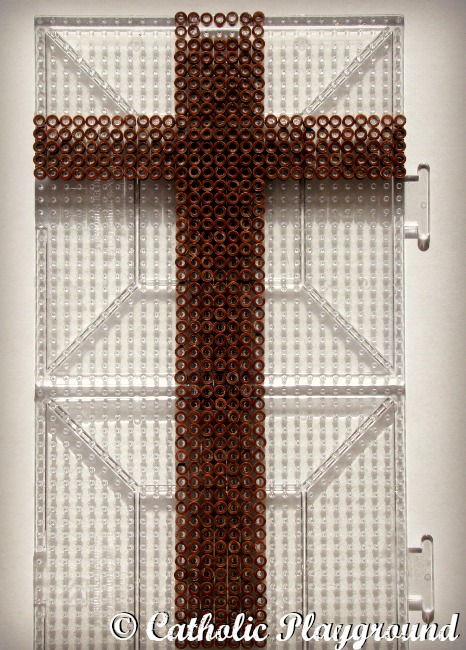 Follow your Perler bead instructions for fusing.  (This step should be completed by an adult.)  After fusing the three pieces separately, the corpus and sign can be attached to the cross (fused side up) using hot glue or super glue.
The finished product!