"Apart from the cross, there is no other ladder by which we may get to heaven."
-St. Rose of Lima
Since the crucifix is a central figure in our Faith, we want it to be the center of our home, as well. We have several crucifixes throughout our house, serving as a constant reminder of Christ's sacrifice. In some rooms, you might even notice a homemade crucifix!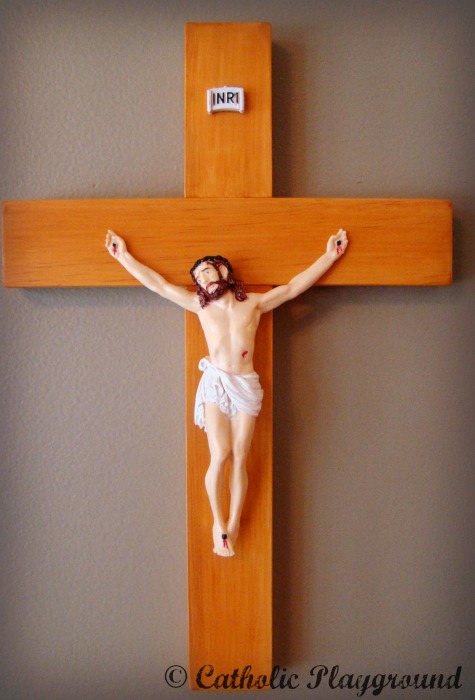 We did this project with a group of boys aged 9-12 and it went so well, we decided to create this crucifix kit: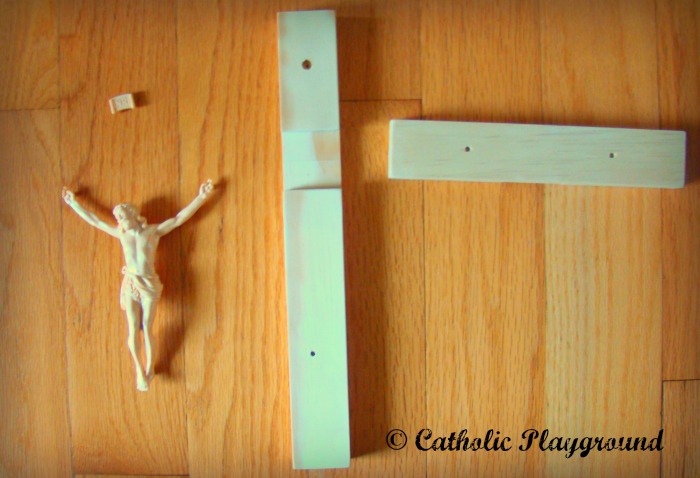 The kit ($13.99 with FREE SHIPPING) includes:
one (1) tan-colored corpus and INRI set
one (1) unfinished solid pine 12 inch cross
simple step-by-step instructions
The cross comes notched at the center so that the two pieces can be combined. It also has pre-drilled holes for attaching the corpus and INRI sign.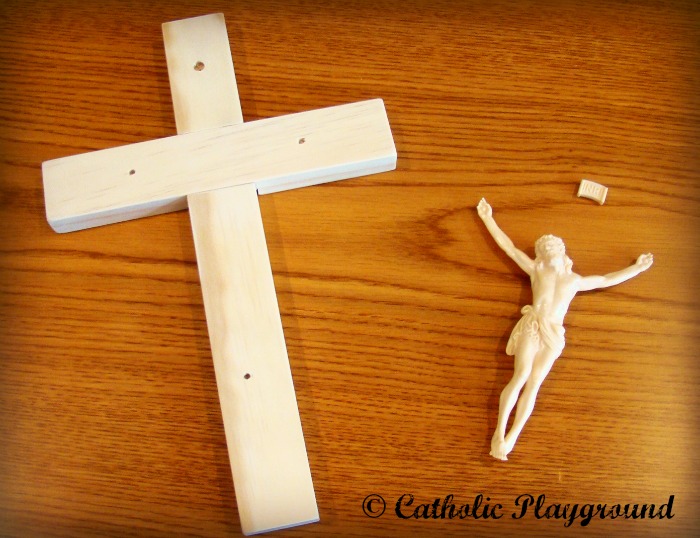 To create the finished product, simply glue the two pieces cross pieces together and let dry. If desired, paint or stain the crucifix (paint/stain not included in kit).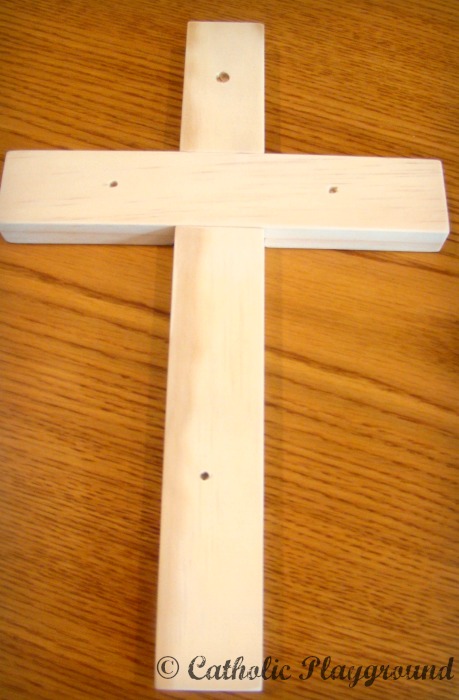 Use paint markers, permanent markers or paint (not included) to paint the details on the corpus and INRI. (Our boys' group used paint markers- see example below):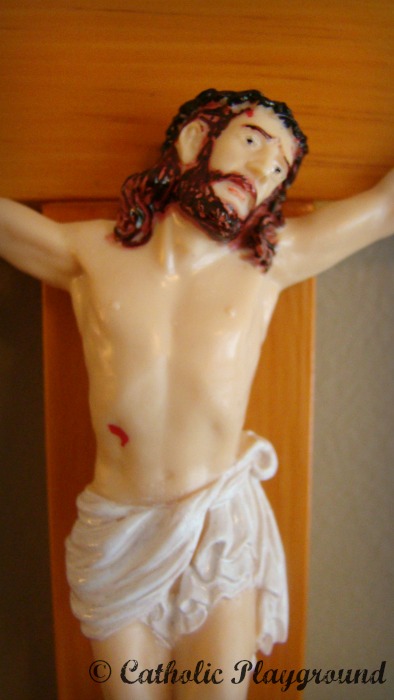 Use glue to attach the corpus and INRI to crucifix.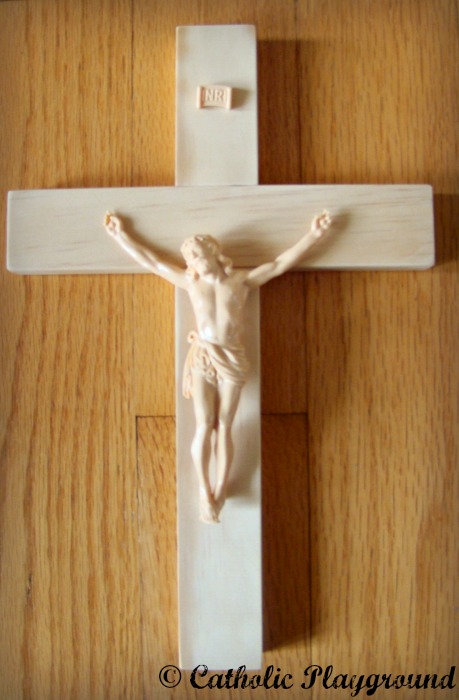 There is a pre-drilled hole on the back as well, so your crucifix will be ready to hang!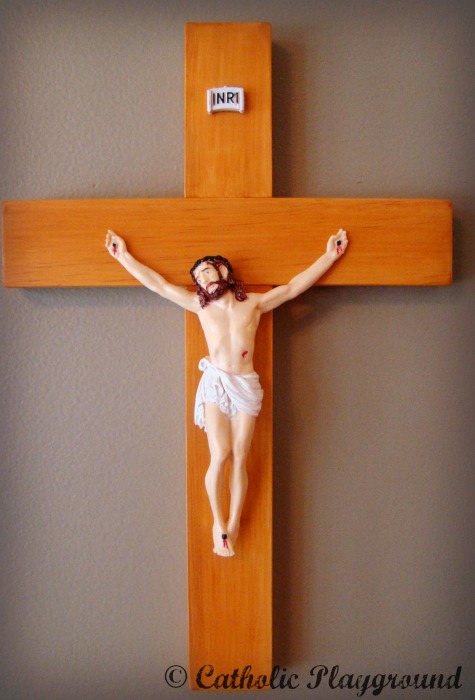 Purchase our kit for $13.99 (with FREE SHIPPING) to make your own crucifix!