Confirmation Cookie and Fruit Bouquet
We created this edible cookie and fruit bouquet for my daughter's Confirmation celebration using decorated sugar cookies on sticks, blueberries, cantaloupe and watermelon, a decorative pitcher and craft foam.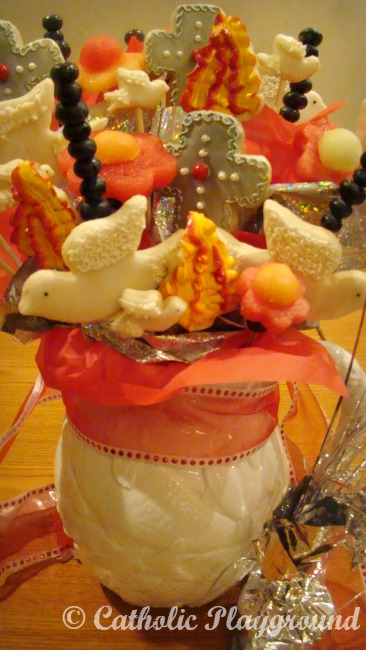 For our cookie cutters, we chose:
*a miniature dove
*a 4 inch dove
*a cross
*a Christmas tree (which we turned into a flame)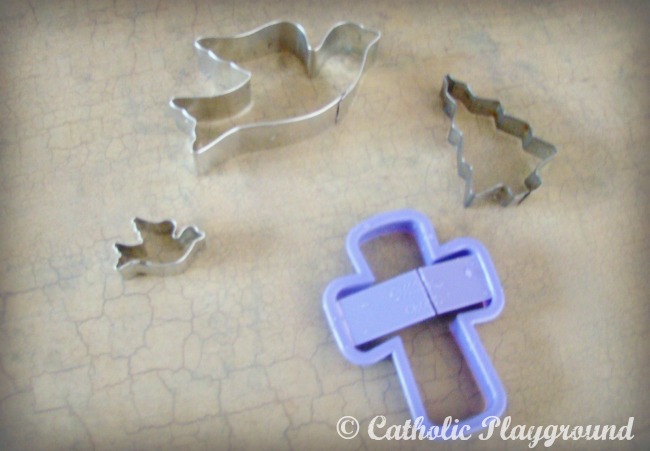 We used this roll-out sugar cookie recipe:
Ingredients
1 cup butter
1 cup sugar
1 large egg
1 tsp vanilla
2 tsp baking powder
2 3/4 cups flour
Preheat oven to 350 degrees. Cream butter and sugar with an electric mixer. Beat in egg and vanilla. Mix baking powder and flour, add one cup at a time, mixing after each addition. Do not chill dough. Roll the dough very thick before cutting with cookie cutters.
After we rolled out the sugar cookie dough, we pushed a cookie stick through each raw cookie before baking. Make sure stick is firmly in cookie. Bake cookies at 350 degrees for 7 minutes or until done.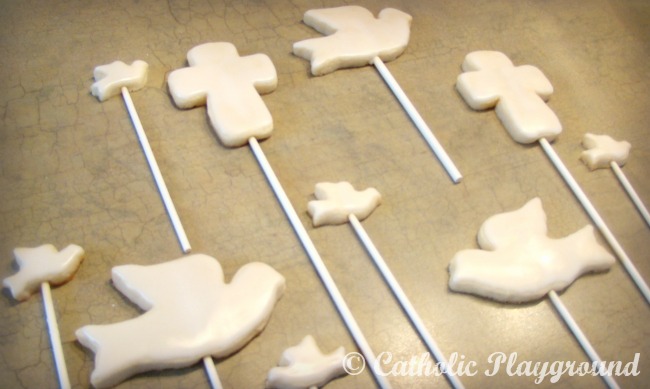 When cookies were cooled completely, we frosted them white with the following icing recipe:
1 Tbsp milk
1 Tbsp light corn syrup
1 cup confectioners sugar
Mix all ingredients together.  Icing will  dry to a hard finish.
We chose to frost our crosses white and then spray them with silver food color spray.  You could also color the icing yellow (or another color) and decorate immediately with sprinkles or other decorations  before the icing hardens.
(as we did for our Queenship of Mary crown cookies )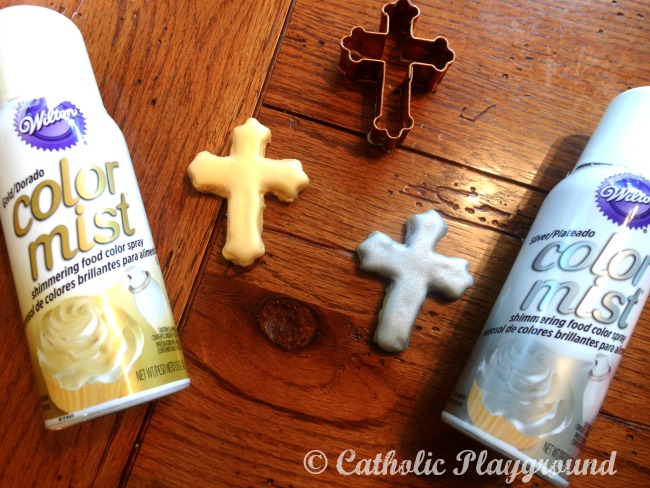 Here, we sprayed them silver, let them dry and decorated them with pearlized sprinkles and other candy decorations.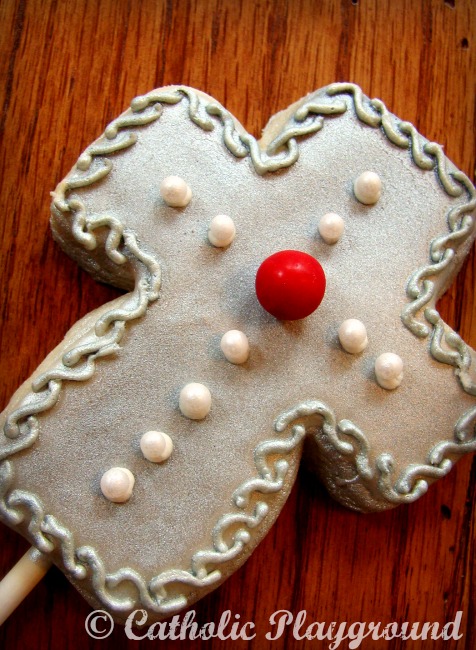 The doves were left white…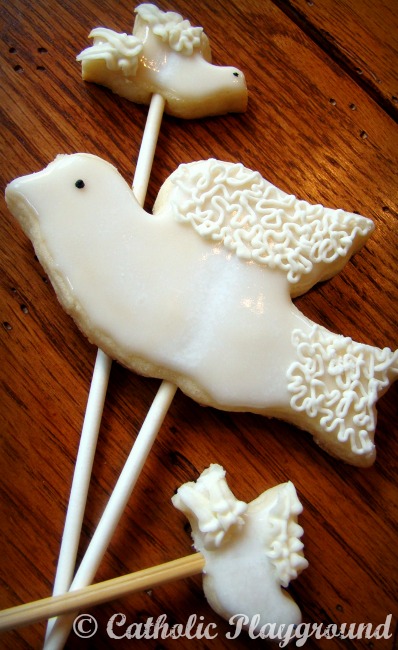 …and flames decorated with a combination of red and yellow frosting.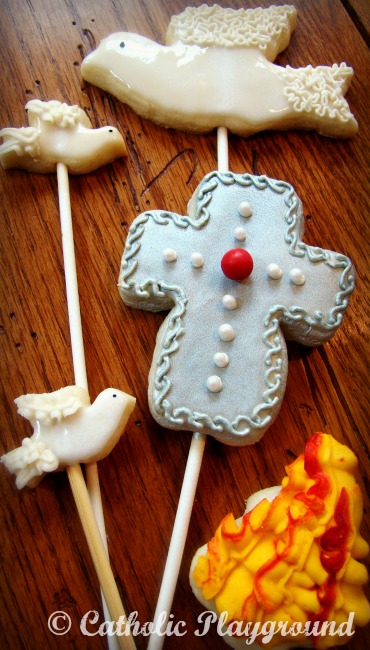 We also created fruit skewers of blueberries and melon "flowers."
While the cookies were drying, we  put craft foam into the bottom of a ceramic vase, fitting it as tightly as possible.  Then, we poked the various cookies and fruit sticks into the craft styrofoam at different heights and angles. To finish, we filled in spaces around the sticks with silver tissue paper.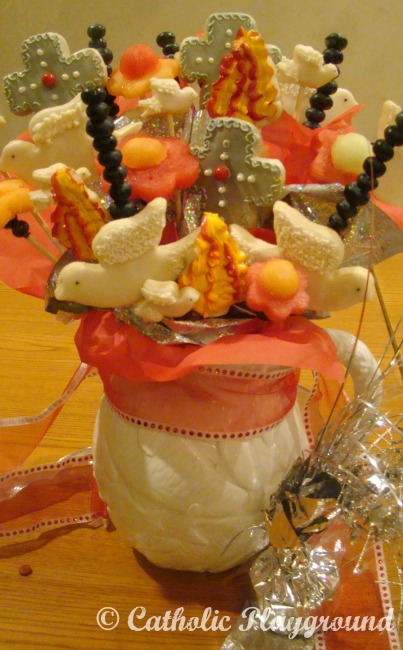 "… you will receive power when the Holy Spirit has come upon you; and you shall be My witnesses…   "                                                                                        Acts 1:8