Saints Manicures
A saint manicure is a great way to show your faith…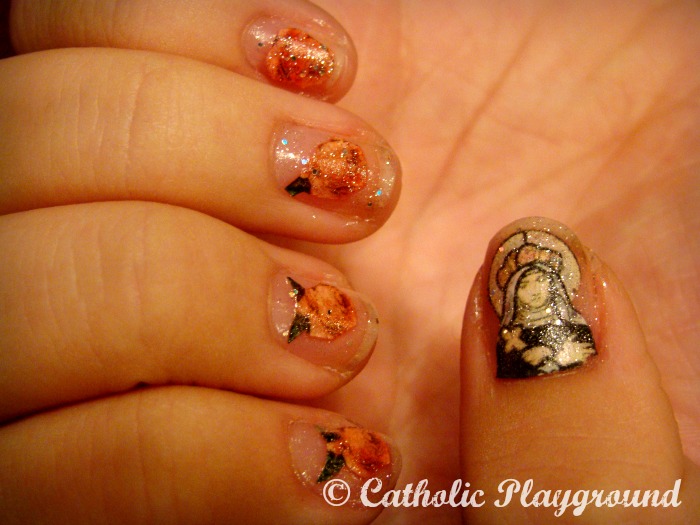 First, we found images we wanted to use and shrank them so that they would be small enough to fit on a fingernail. We have included some of the images we used on this template or you can create your own. You can print the images on regular printer paper.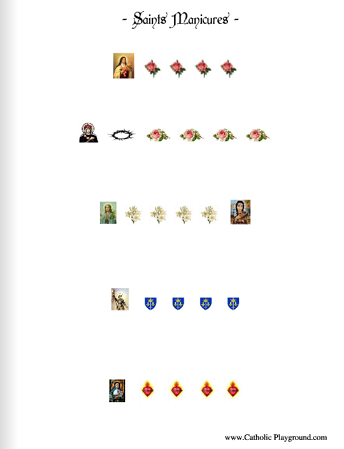 For Joan of Arc, we prepped the nails with a French manicure 😉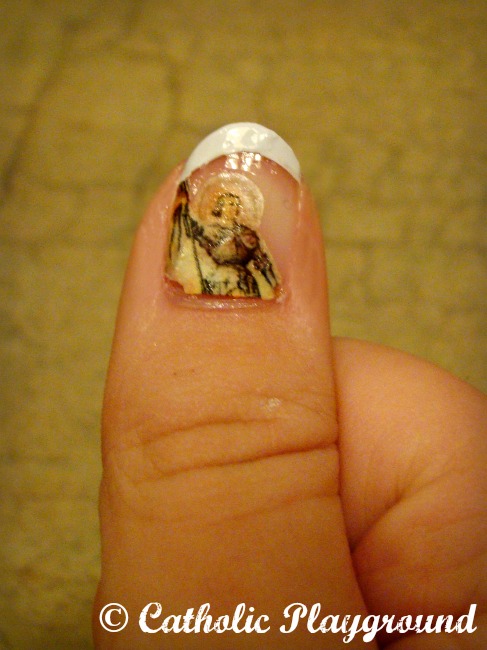 Then,
*cut around each image you want to transfer to a fingernail,
*put a base coat of nail polish on your nail,
*then, while the base coat is still wet, lightly dampen the image (do not soak the image- the colors will run)
*and place onto the wet base coat.
Joan of Arc's shield: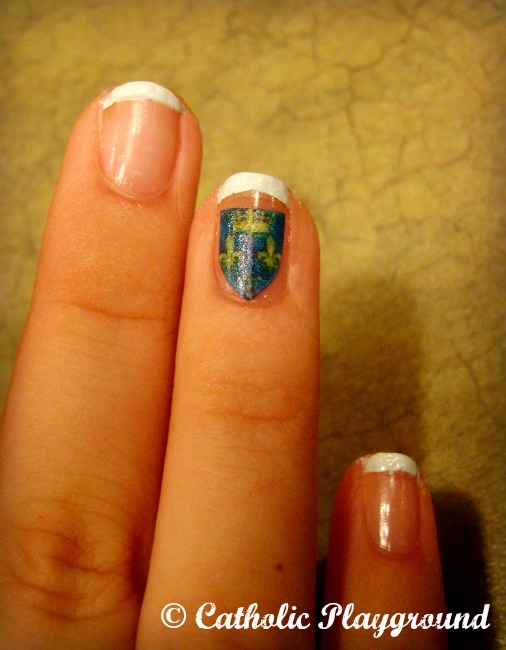 When the base coat is dry, use a top coat to protect the image.
For the Saint Rose of Lima images, we used a sparkly top coat: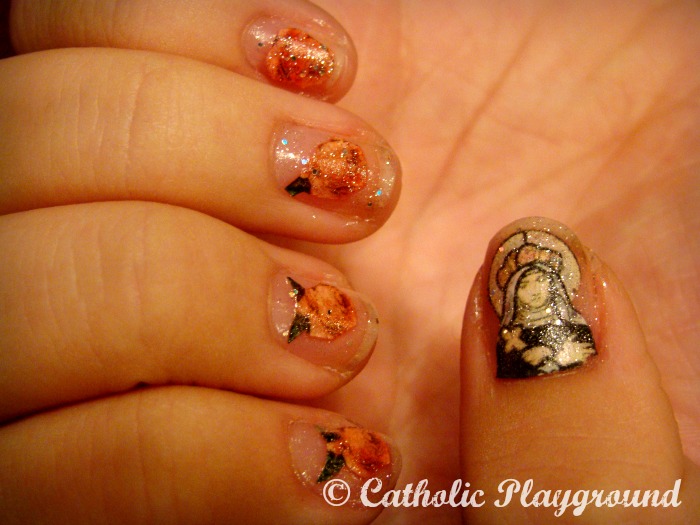 The Joan of Arc images have a clear top coat: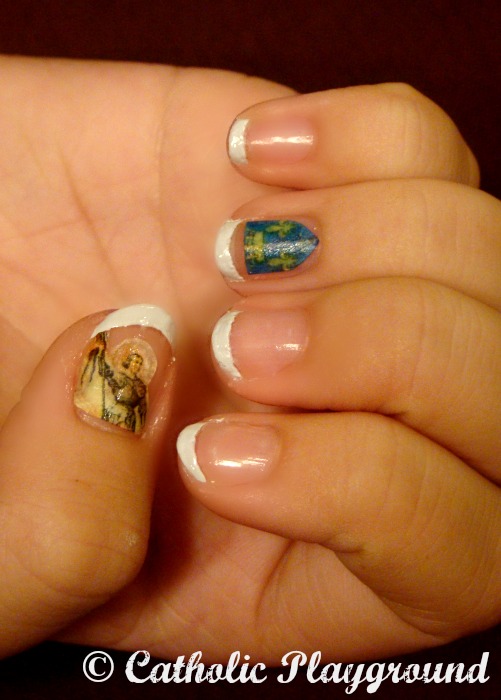 (My seven year old wanted a decade of the rosary which we just painted with a small paintbrush)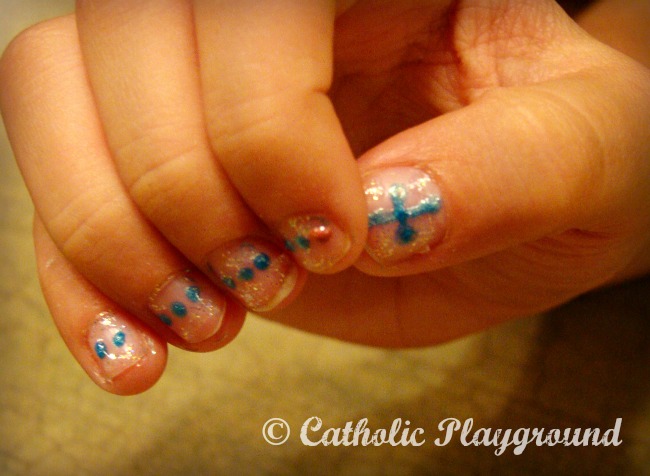 The possibilities are endless!