Saints Jude, Patrick, Christopher, & John Paul II puzzle blocks papercraft
New for All Saints Day: a puzzle block papercraft template!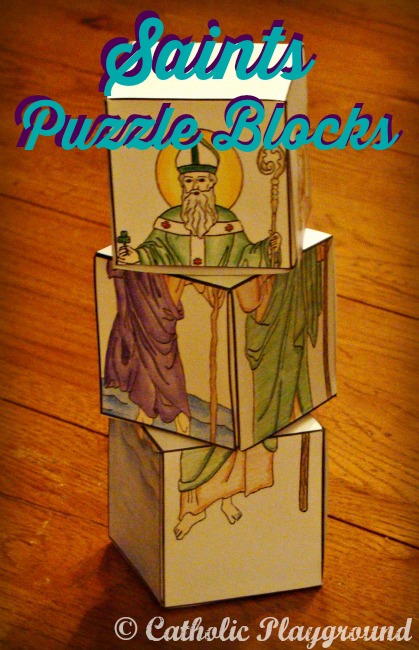 (Click here to view the St. Therese of Lisieux puzzle blocks)
For just 99¢, you can download, print, cut, color, and assemble this easy saints craft, commemorating Saint Jude, Pope Saint John Paul II, Saint Christopher, and Saint Patrick.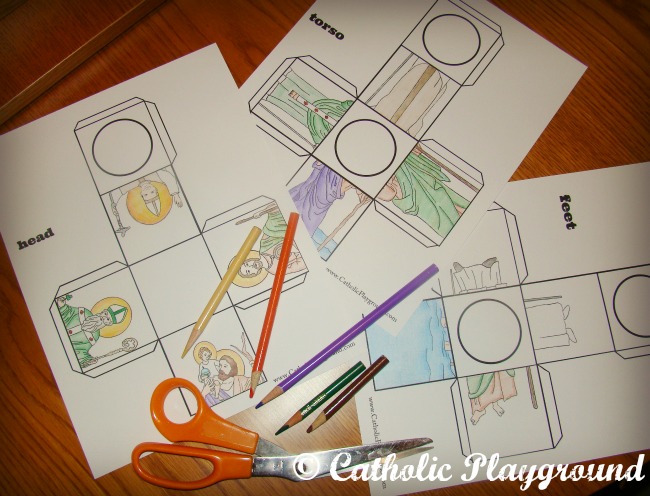 Once you have downloaded, printed, and colored the pdf file, cut out all three blocks along the outer edges.  Carefully remove the center of all circles as well.  (See far left in the picture below).  After cutting, fold along all solid lines (see middle example below) and assemble by gluing or taping the tabs to form a cube.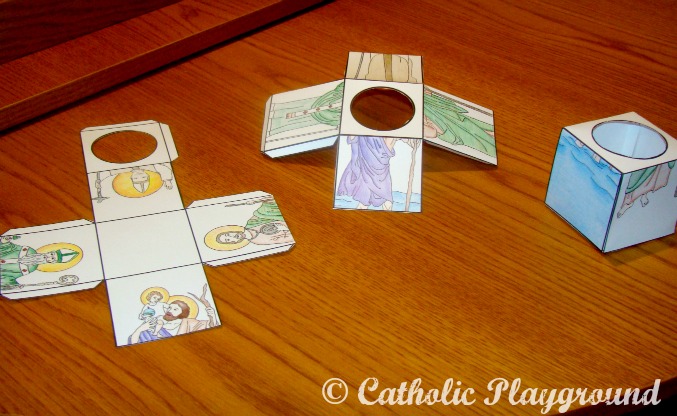 Just like the St. Therese puzzle blocks, we mounted the three blocks on a paper towel tube cut down to size.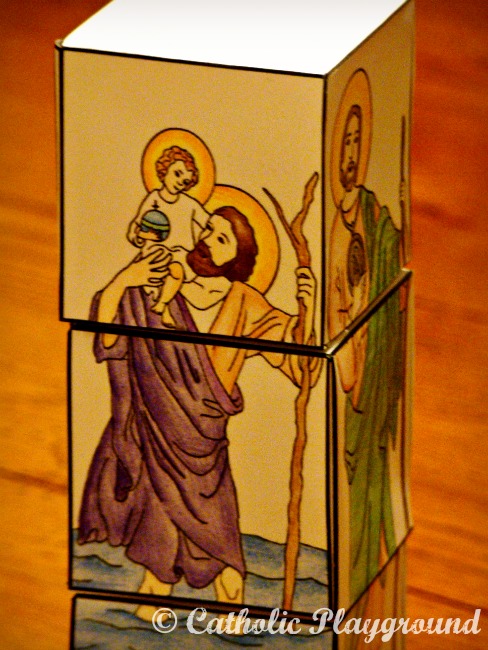 Be sure to slide the feet on first, then the torso, then the head. 😉  The blocks do not to be glued or tape onto the tube.  They're designed to fit snug around the paper towel tube so that you can swivel them around and mix and match the images.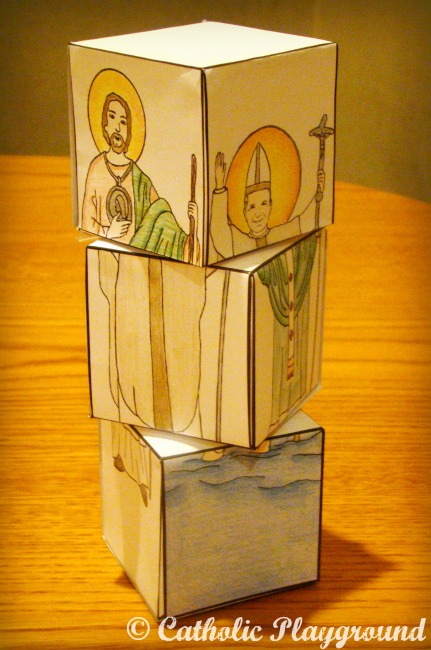 If you purchase the pdf download, please feel free to print as many as you need for a single family or for one classroom 🙂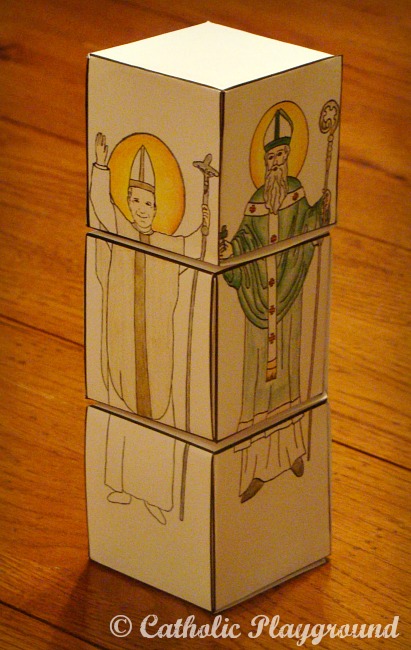 Saint Patrick, pray for us!
Pope Saint John Paul II, pray for us!
Saint Jude, pray for us!
Saint Christopher, pray for us!