Saints Edition 20 Questions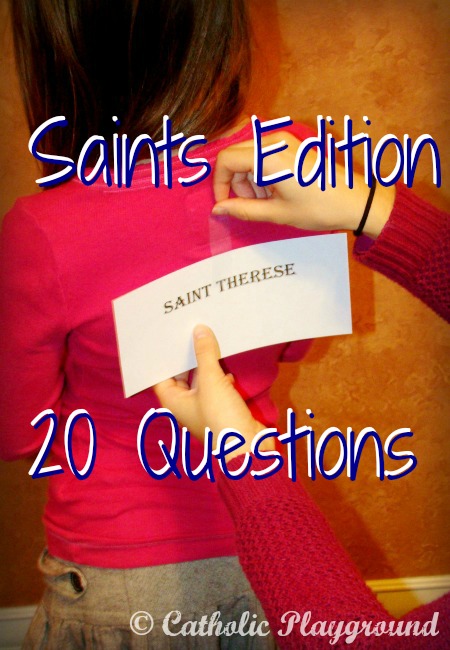 This is a challenging group game that we've played at many parties. It's a Catholic twist on the game "20 Questions."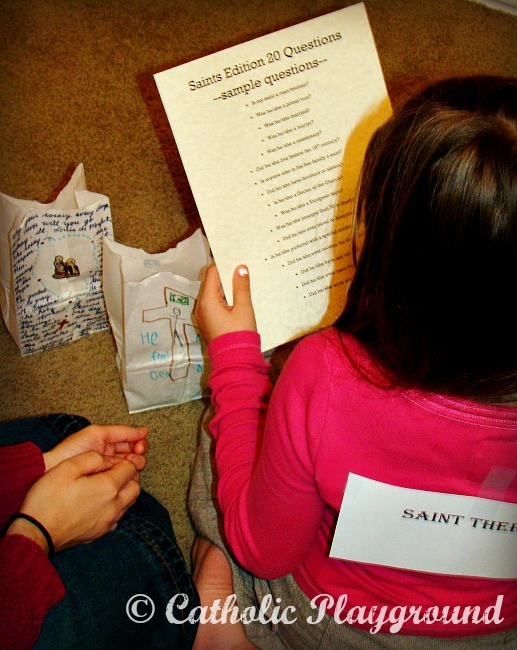 First, attach a name of a saint to each person's back with tape or a pin.
You can make the names as easy or as hard as you like, depending on the ages of your participants.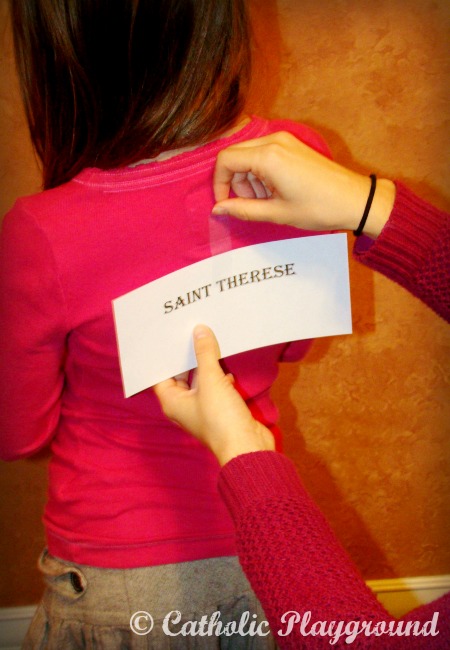 The object of the game is to guess the name of the saint on your back- in 20 questions or less!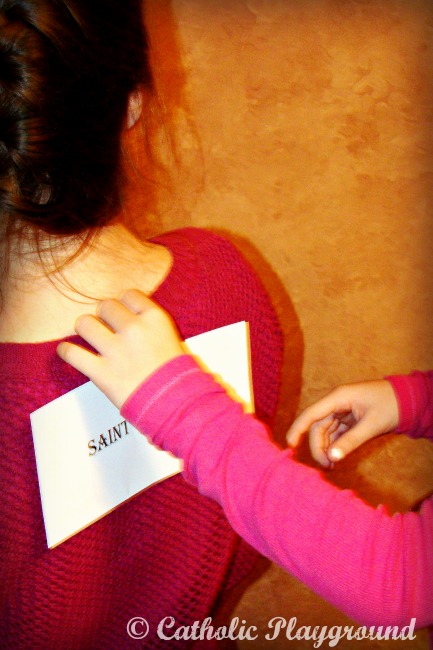 Sound easy? Remember that you can only ask YES or NO questions!
To get you started, we've created a list of "sample questions" you could ask.
Click the image below to print the questions sheet.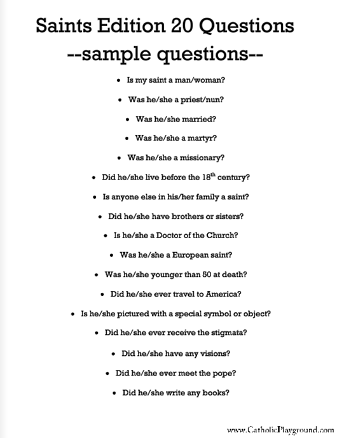 Before starting the game, we let everyone decorate his/her own treat bag.
Everyone starts with 20 pieces of candy in his/her bag.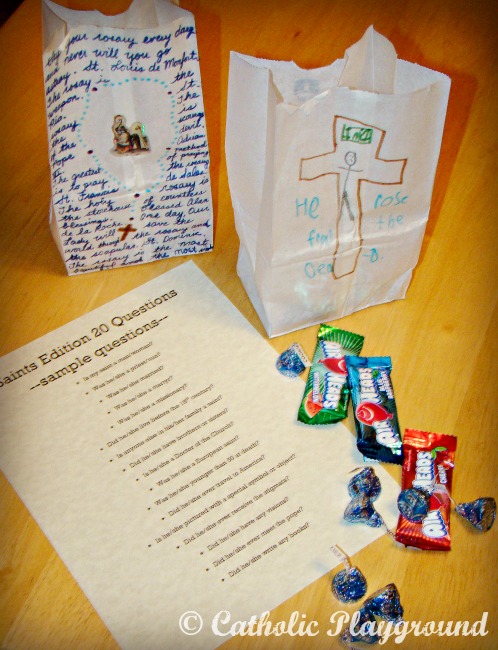 Everyone sits in a circle. One person stands and shows his/her back to the group. He/she then begins by asking a question to the person on his/her left. He/she can then ask the next person another question or take a guess. The player continues until his 20 questions are up. It will then be someone else's turn. Continue until everyone has had a chance to figure out their saint.
Each question or guess "costs" one piece of candy.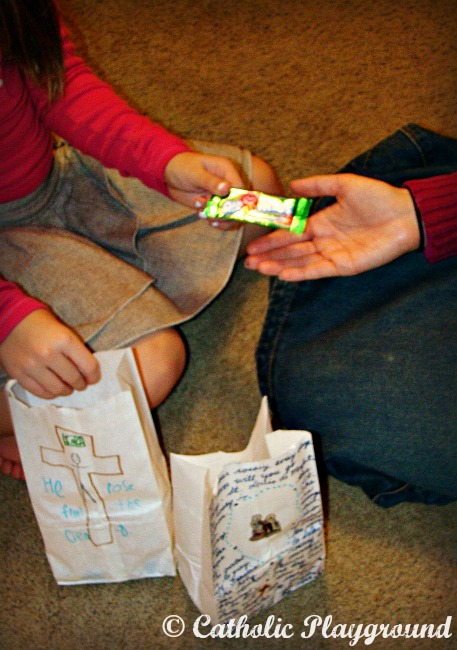 The great thing about this game is that even if it takes you all 20 questions to figure out your saint, you will still have candy left in your bag from other people asking you their questions 🙂
Can you name your saint in 20 questions or less? Good luck!