St. Valentine's Day cookies
Hearts + crosses + sugar cookie dough = St. Valentine's Day cookies
Three of our favorite things all rolled into one!
Celebrate the famous feast day of St. Valentine with this sweet and colorful treat. This is an especially fun and easy project to do with kids!
Ingredients
1 cup butter
1 cup sugar
1 large egg
1 tsp vanilla
2 tsps baking powder
2 3/4 cups flour
red food coloring
Preheat oven to 350 degrees. In a large bowl cream butter and sugar with an electric mixer. Beat in egg and vanilla. Mix baking powder and flour, add one cup at a time, mixing after each addition. The dough may be stiff, but will soften up as you roll it. It is best to use a large or extra large egg with this recipe. Do not chill dough.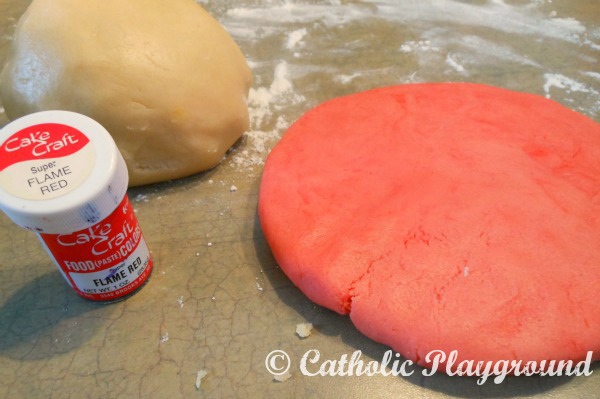 Divide dough in two. Add red food coloring to one ball of dough and mix in well.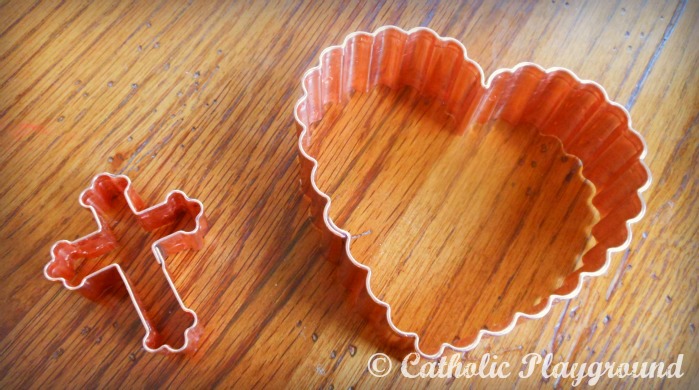 We found these cookie cutters at Copper Gifts. We used the Mini Fancy Cross Cookie Cutter

and the Scalloped Heart Cookie Cutter

. If you don't have a small cross cookie cutter, you can draw a simple cross pattern on card stock to use as a guide for the cross.

Roll out each half of dough. Use cookie cutters to cut the large heart and then the cross inside the heart.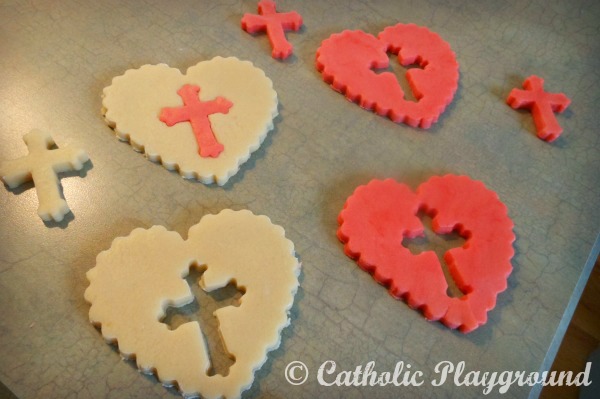 Remove all the crosses from the center of each cutout heart. Place a red cross inside each uncolored dough heart and an uncolored dough cross inside each red heart.


Bake in 350 degree oven for approximately 7 minutes.

St. Valentine, pray for us!