Saint Patrick's Day pound cake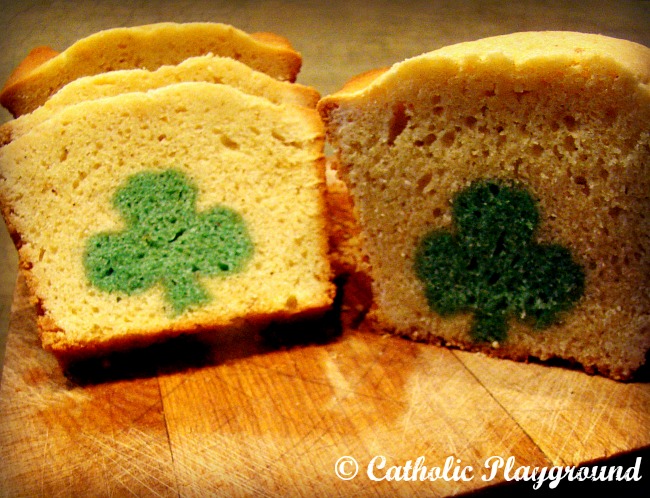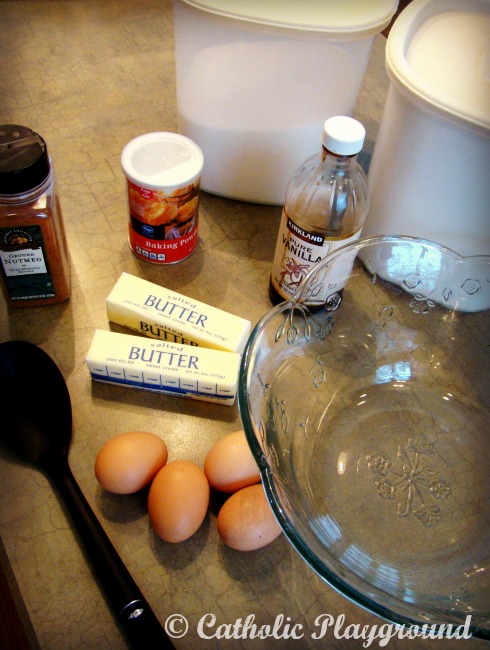 Mix up a batch of your favorite pound cake recipe.  Before adding the dry ingredients, add green food coloring and mix well.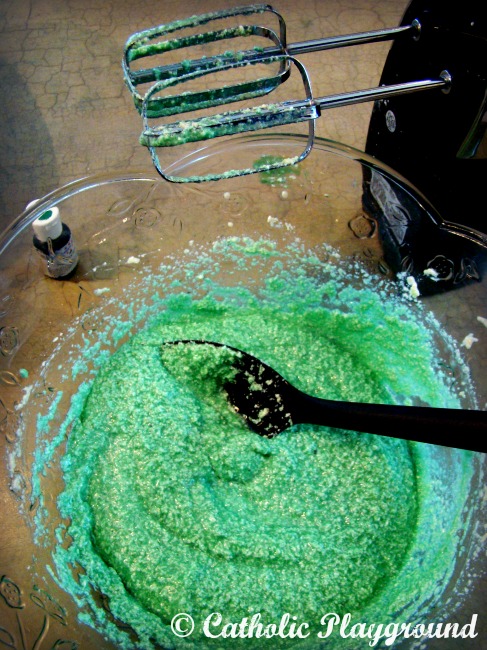 Add dry ingredients and mix thoroughly.  Turn green batter into a loaf pan and bake it as you normally would.  Once the pound cake is baked, let it cool for 20 minutes before removing from pan.  Cut into thick slices (about one inch thick).  Use a shamrock cookie cutter to punch shapes out of the cake.  We don't have a shamrock cookie cutter so we printed up a picture of one and cut it out with a knife. (TIP: freeze the cake slices to make it easier to cut.)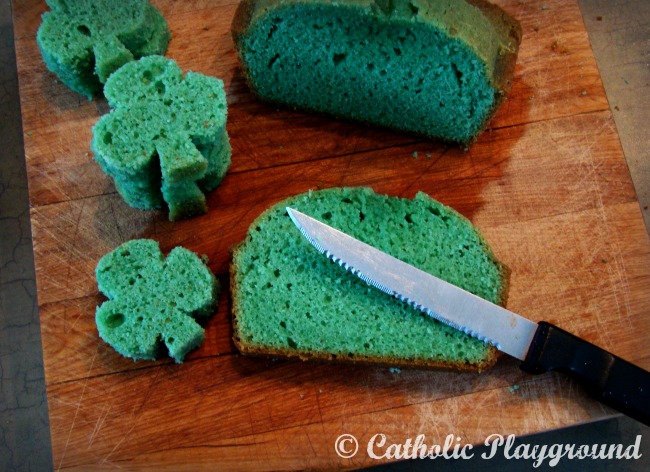 Line the shamrock shapes upright and pack them in tightly into a greased loaf pan.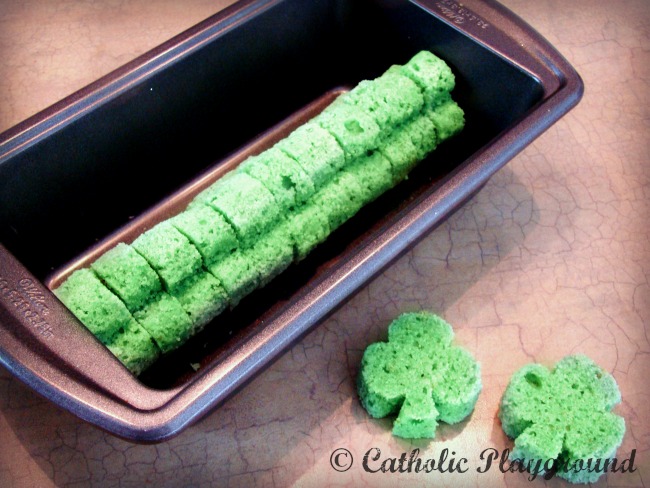 Mix another batch of pound cake, this time omitting the food coloring.  Spoon the pound cake in around the green shamrock shapes (be sure to fill in any gaps!) and bake again, this time for about half of the recommended time.
Let the cake cool for 20 minutes before removing from the pan.  Each slice will have its shamrock inside!