Saint Patrick in Perler Beads
It's not hard to find Catholic inspiration on the internet.  Sometimes though, it can be hard to find thorough instructions on these fun activities.  🙁
Here's a free Saint Patrick perler bead pattern that has been created and sized to fit right under your perler bead base board.  All you have to do is print it!
Click the image below to print the template and scroll down to the images below to see what the finished product looks like!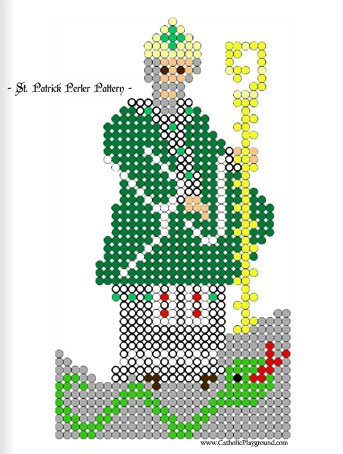 In this pattern we used white beads for the cassock and clear beads for the stole.  Because these are hard to mark on a pattern, we use thick black circles to indicate white beads and thin black circles to indicate clear beads.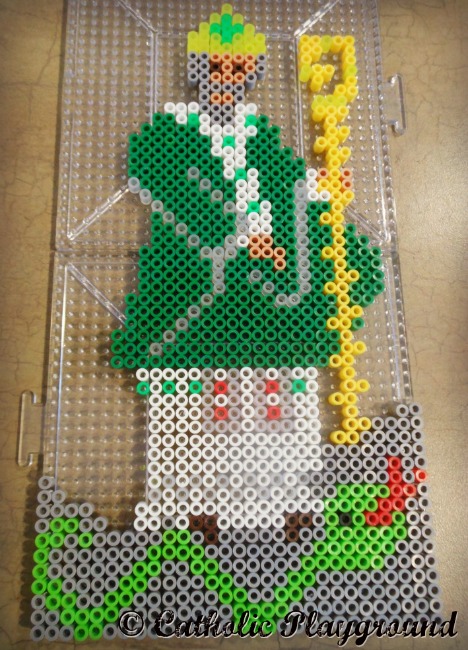 To showcase our final product, we placed it upright on stands (like the ones we made for the Saint Nicholas perler bead pattern).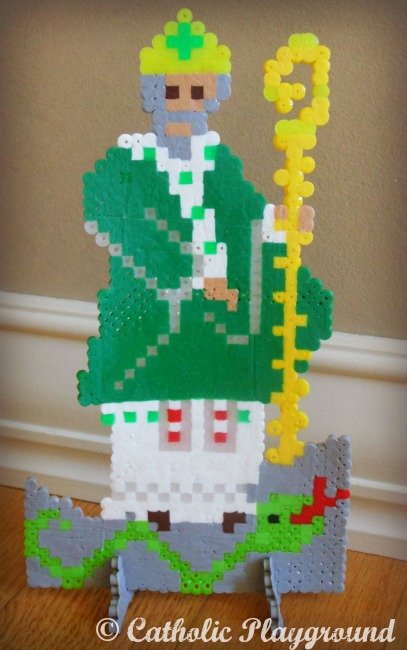 (If you are a fan of perler bead projects, check out Catholic Playground's menu of perler bead patterns! )