Saint Lucia Bread
Even younger children can help to make this bread to celebrate the Feast of Saint Lucy- and practice their braiding skills, too!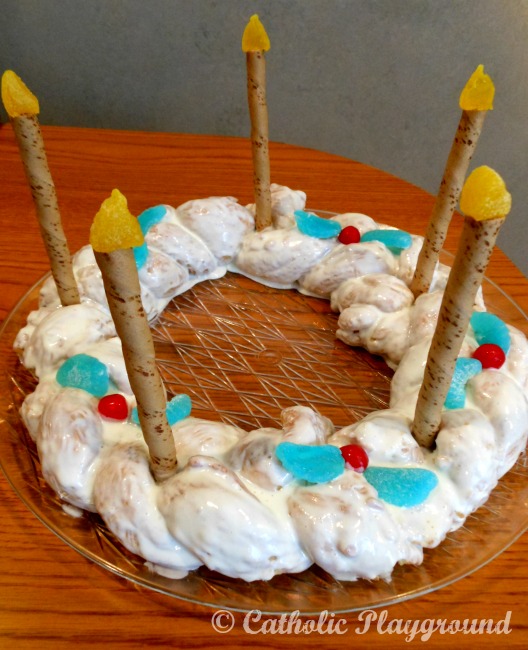 The name Lucy means "light" and one of the traditional ways to celebrate this feast has been to make a wreath-shaped bread decorated with candles. Since our little sister's chosen saint for the year is Saint Lucy, we wanted to create a Saint Lucia bread that she could help with.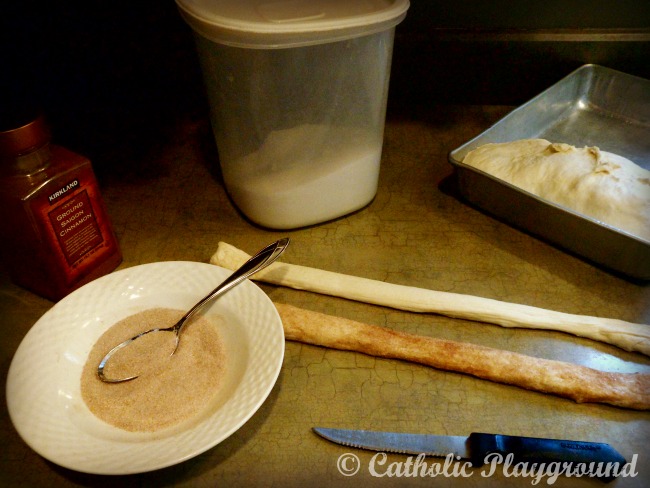 For this recipe, you can use refrigerated breadsticks, frozen bread dough or any bread recipe you might have.  We cut our dough into twelve strips- enough for four younger siblings. They then dipped each section in a cinnamon-sugar mixture…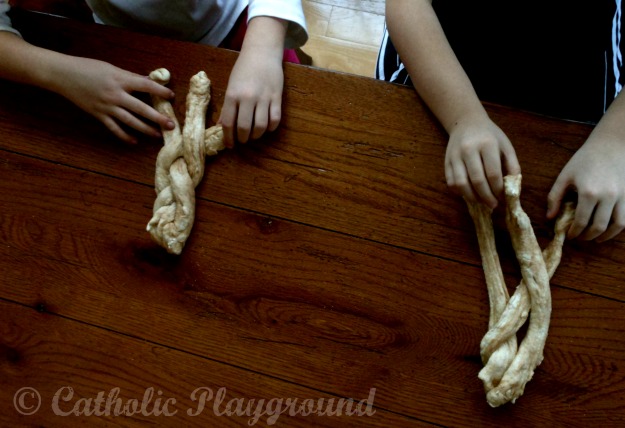 and braided their strips together.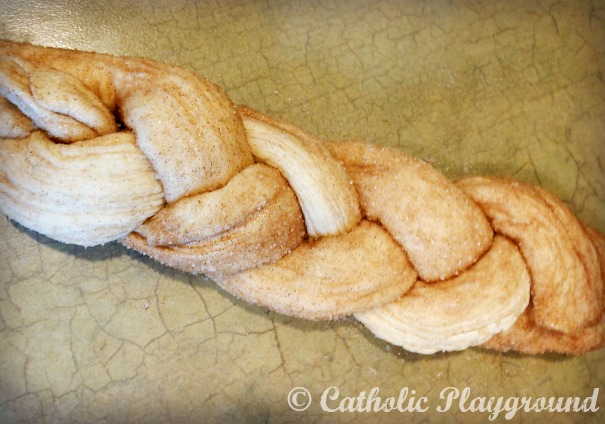 The four sections were combined to make one large braided wreath shape and placed on a greased cookie sheet.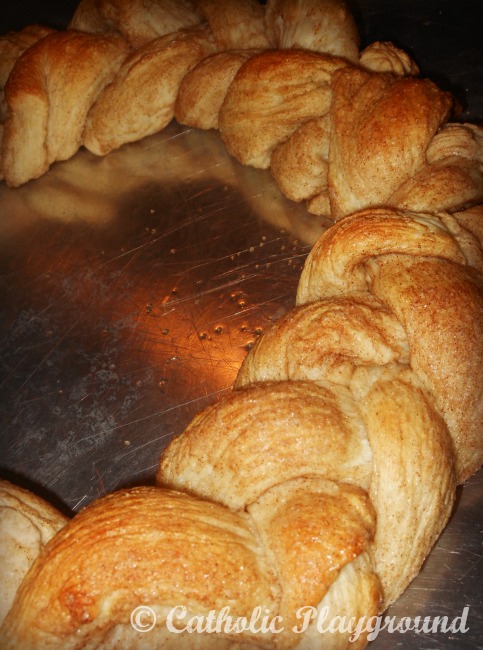 The bread was then frosted with a simple confectioner's sugar, milk and vanilla mixture. Our candles were made from a rolled wafer cookie topped with a yellow gumdrop flame- you could also use pretzel rods-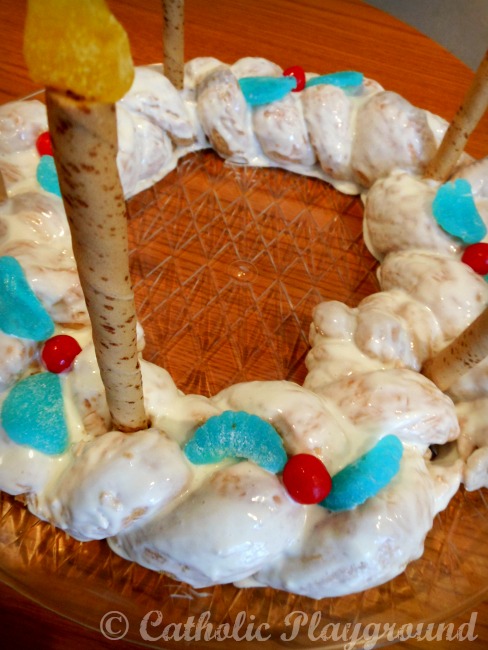 and extra gum drops became holly leaves and berries!