Rosary Holder
Fast and easy way to make a rosary holder…


We went from this…


to this…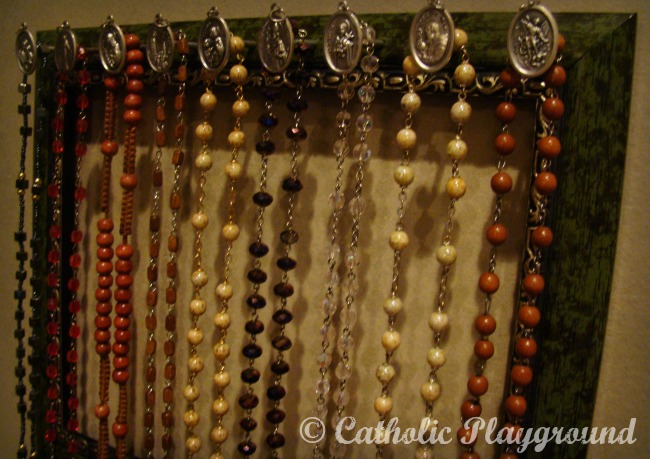 in five minutes— with items we had at home.


We started with an old picture frame that wasn't being used,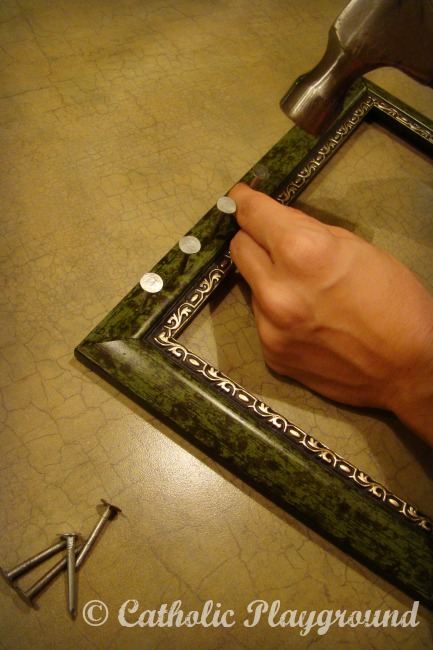 attached some roofing nails evenly spaced, and then let each family member pick a saint medal for their nail.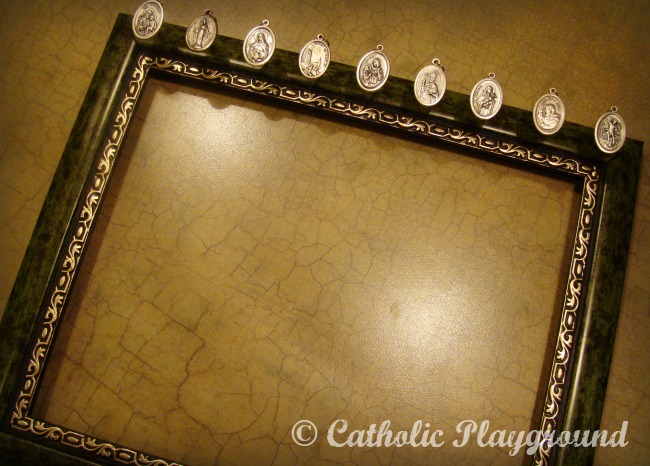 We attached two nails on the wall 8″ apart to hang the rosary holder in order to keep it balanced.