Our Lady of Lourdes Snow Grotto
Have you ever made snow paint?  All you need is a little food coloring, water and a spray bottle…
After shoveling our driveway for the tenth time this winter, we thought of a great way to use the high mounds of snow that have accumulated!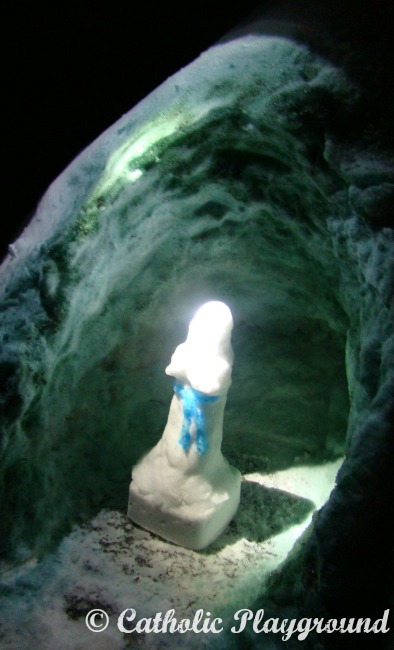 Creating your own snow grotto is easy! We began by carving out the inside of this mound of snow.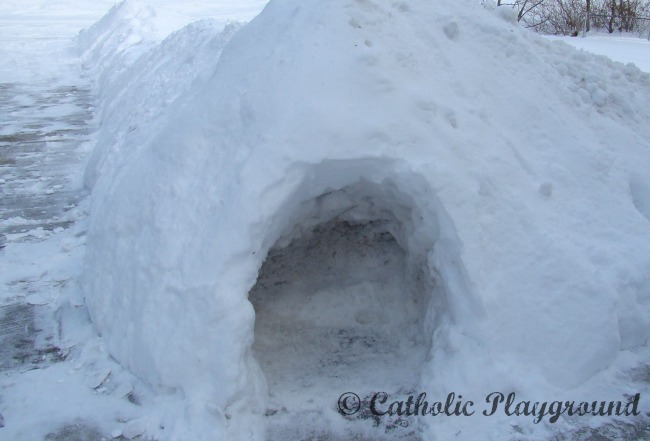 We wanted to add some color to our creation so we mixed a couple drops of black food coloring with water in a spray bottle.  This gave us a medium gray mixture that turned a little greenish as it soaked into the snow.  For  darker colors, you can add more food coloring.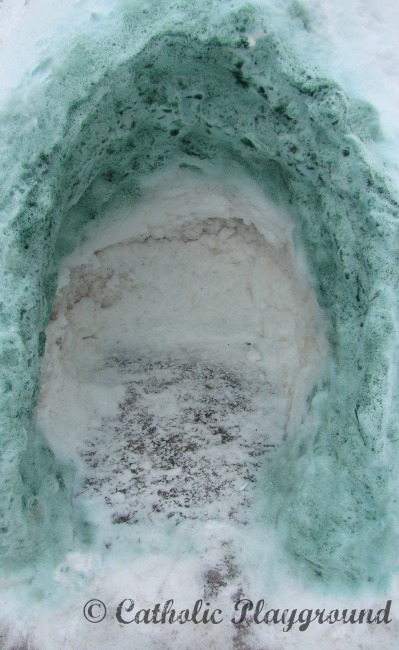 Heavy, wet snow works best for molding people and other figures. If your snow is too powdery, use a spray bottle with plain water to wet the snow as you work.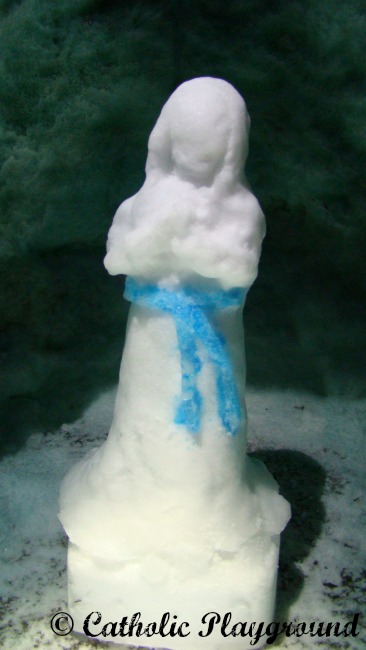 …and this is our grotto lit up at night…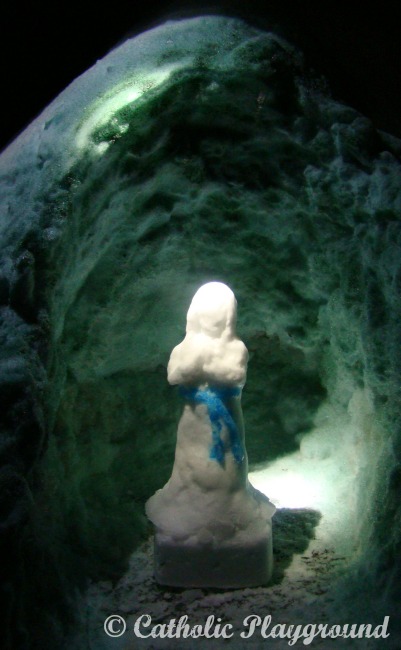 We chose to make this grotto in time for the Feast of Our Lady of Lourdes (Feb. 11th), but you could mold  other Catholic objects or scenes.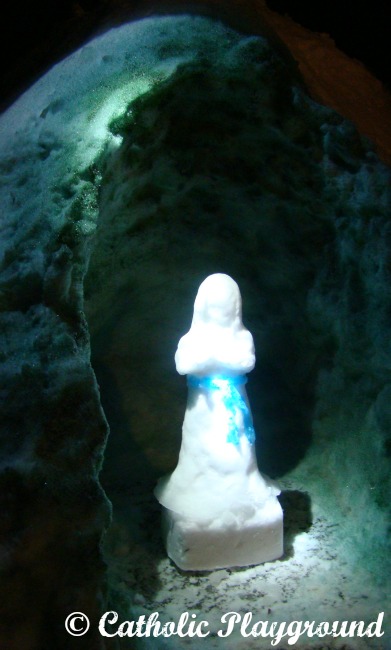 Leave a comment and let us know what you create!