Miraculous Medal Craft
"O MARY, CONCEIVED WITHOUT SIN, PRAY FOR US WHO HAVE RECOURSE TO THEE"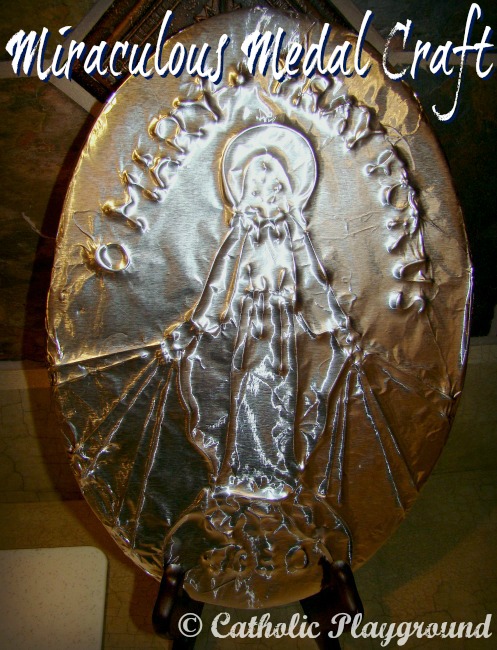 Recreate the MIRACULOUS MEDAL using:
* a piece of smooth cardboard or foamboard
* tin foil
* hot glue
* MIRACULOUS MEDAL template below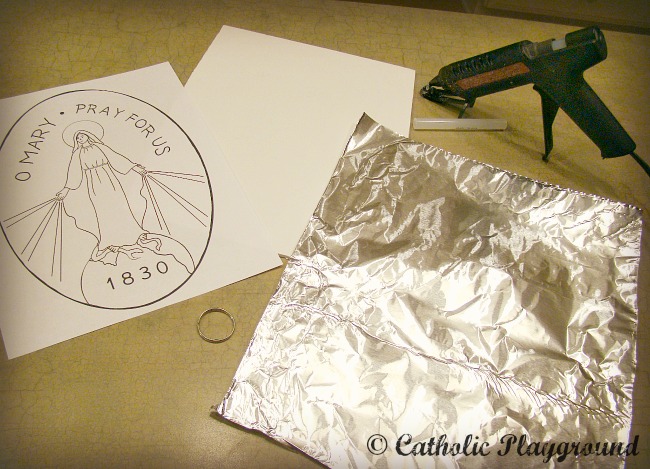 First, print the free template of the MIRACULOUS MEDAL below.
(Please note that because of the difficulty of tracing with glue the entire quote on the MIRACULOUS MEDAL, we have shortened the words on the craft to: "O MARY, PRAY FOR US."
Click the image below to print the template: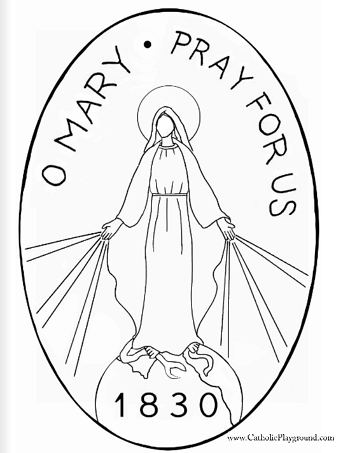 Then, cut out the template on the oval…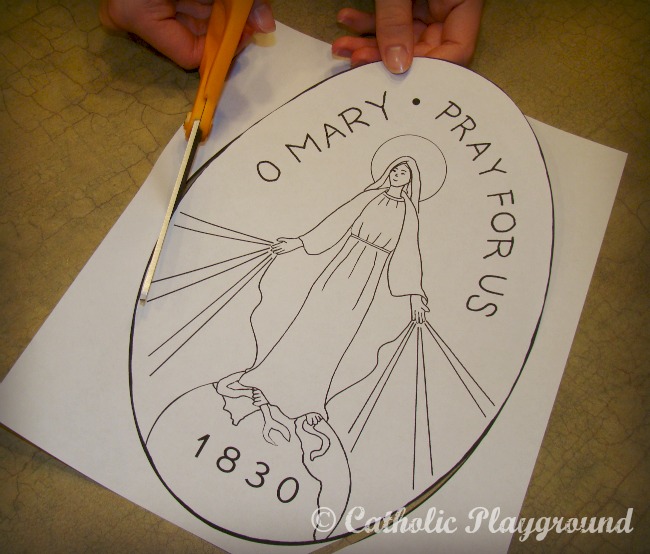 Glue the template to cardboard or foam board.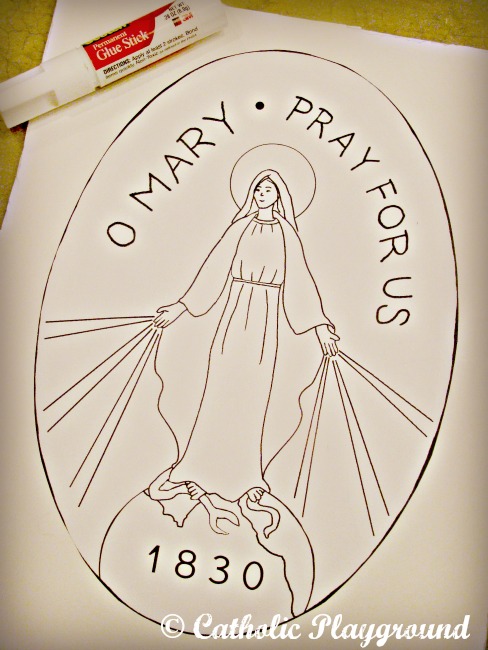 Now cut the cardboard or foam board around the template.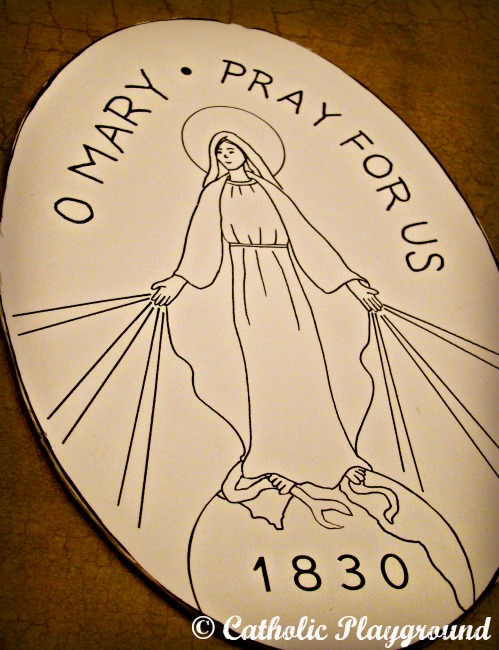 Then, use a glue gun to carefully trace all of the lines on the MIRACULOUS MEDAL.  The thinner the lines are the better.  Because the glue will spread slightly, it is best to outline the feet and hands only and not try to trace the individual fingers and toes.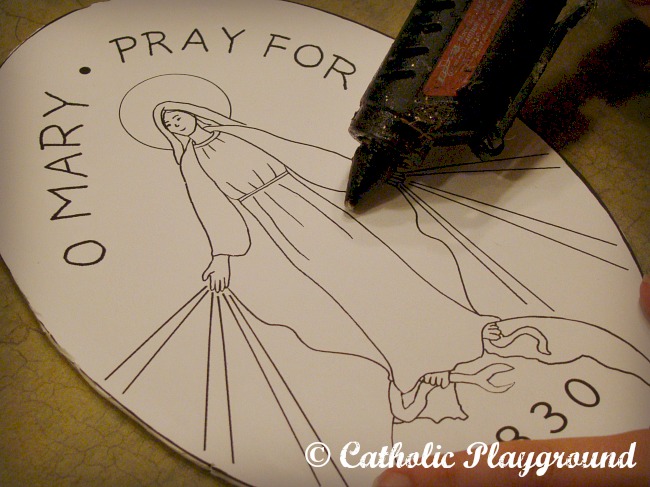 Hot glue will dry quickly.  As soon as it is dry, you can cover your template with foil.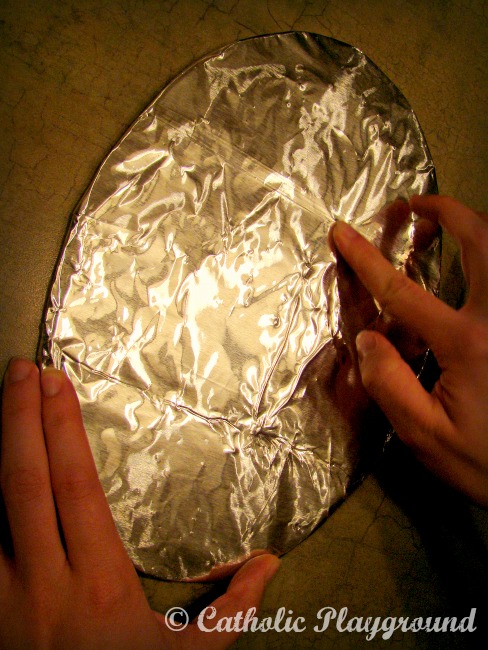 Using your finger, rub over the foil to reveal the details of your MIRACULOUS MEDAL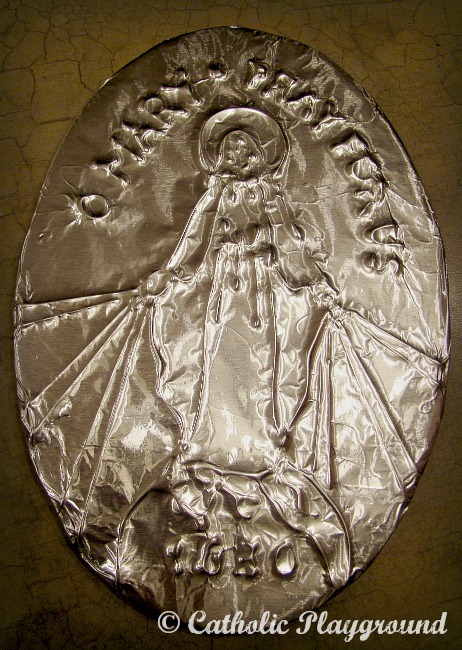 We placed ours in a stand, but you could also put a key ring through the top if you'd like to hang it on the wall.

"O MARY, CONCEIVED WITHOUT SIN, PRAY FOR US WHO HAVE RECOURSE TO THEE."