Crafts: DIY Lego head storage container
Ever wonder what to do with those big, plastic containers once they are empty?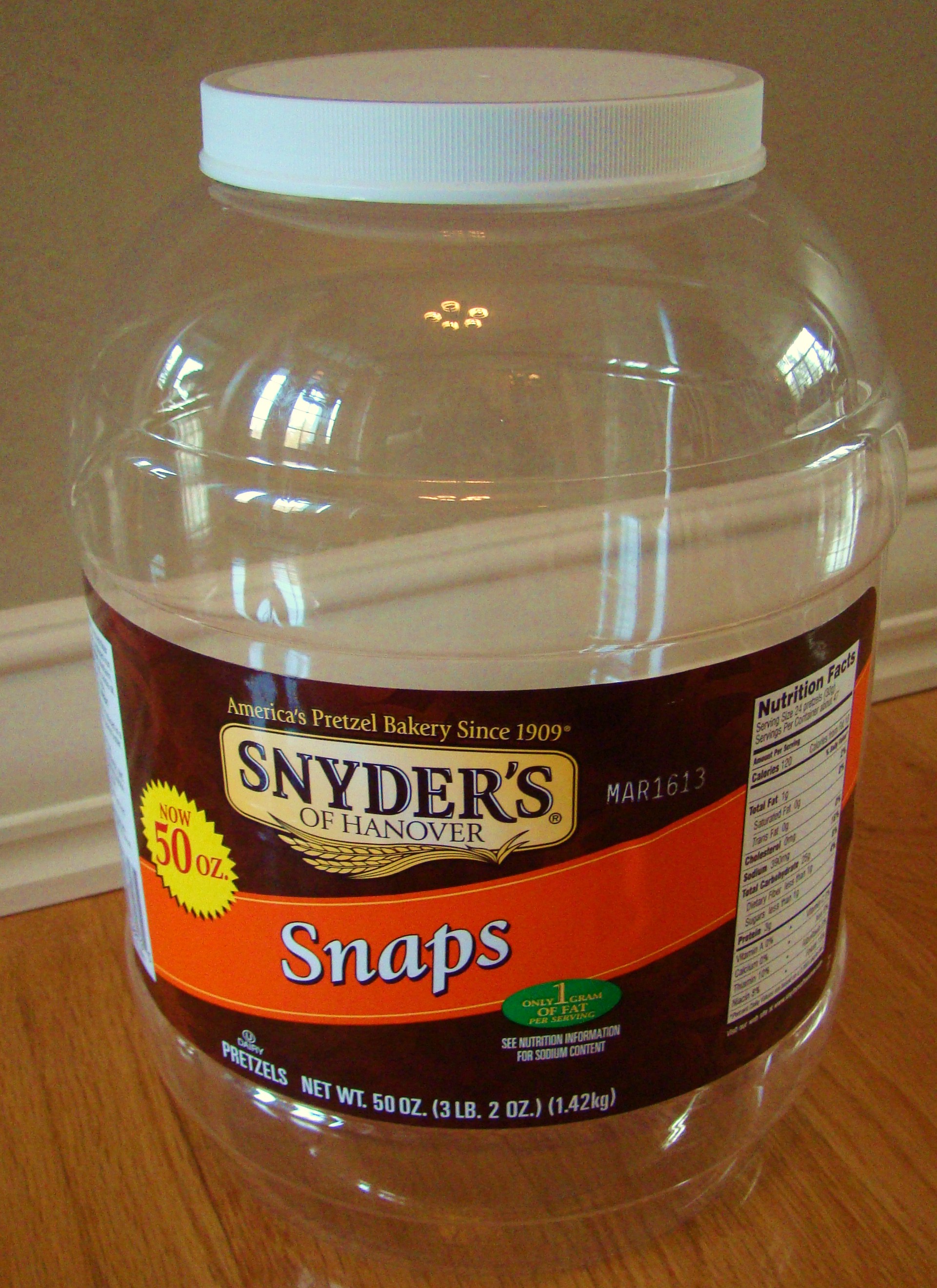 Here is a fun, easy craft that is sure to please the Lego addicts in your house!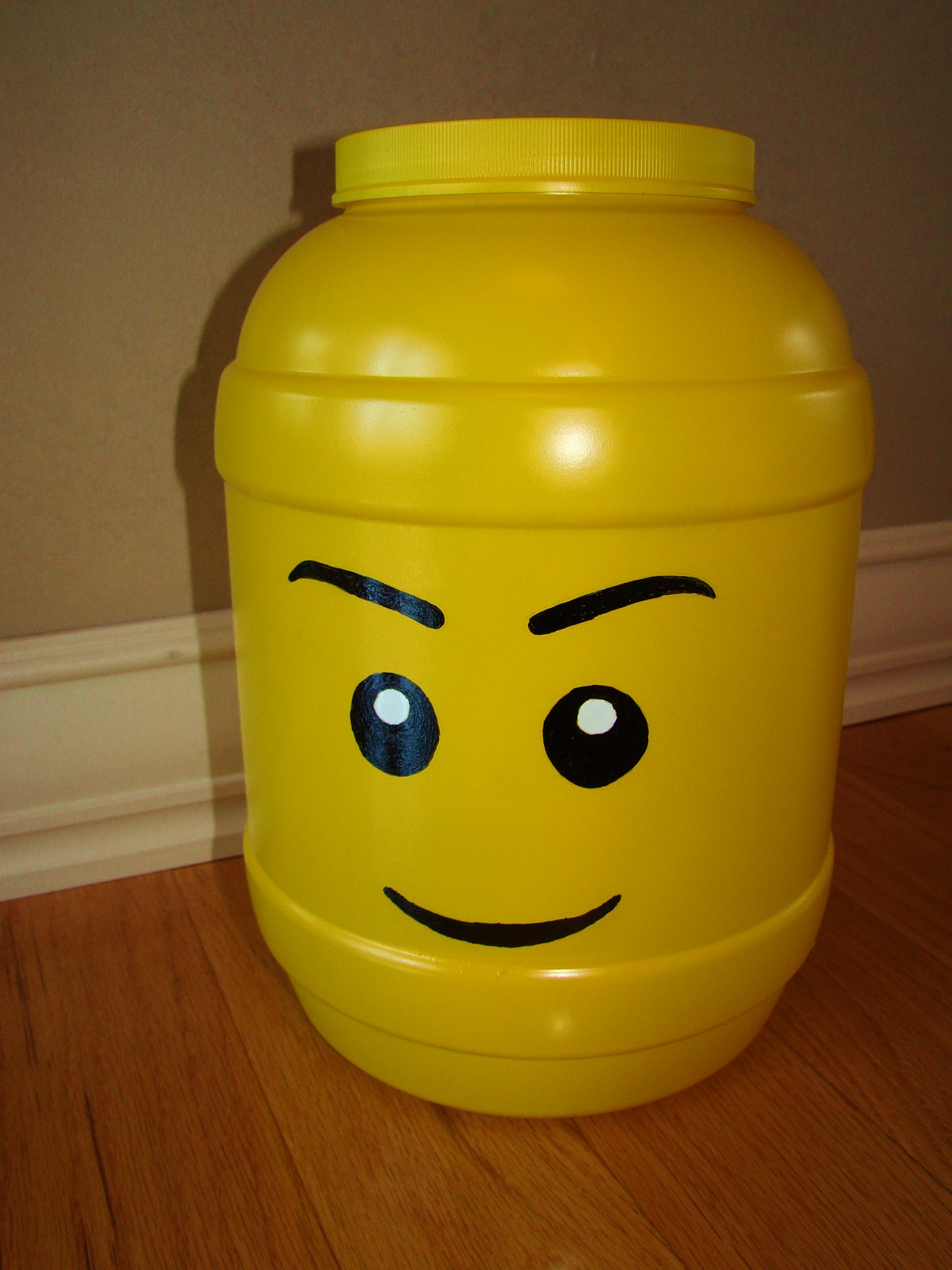 Lego head storage containers are easy to find in toy stores, but the prices are mind-boggling. The only cost associated with our DIY Lego head storage container is the paint.
For this project, you will need:
1 large, clear plastic container (with lid)
yellow spray paint ("Lego head" yellow 🙂 )
black and white paint markers
can of clear acrylic spray
Begin by prepping the container. Remove the labels and wash the inside and outside of the container. Cover the threads at the top of the container with tape to keep the paint off. Apply the first coat of paint. Allow it to dry completely before applying a second coat. Our container took 3-4 coats of paint.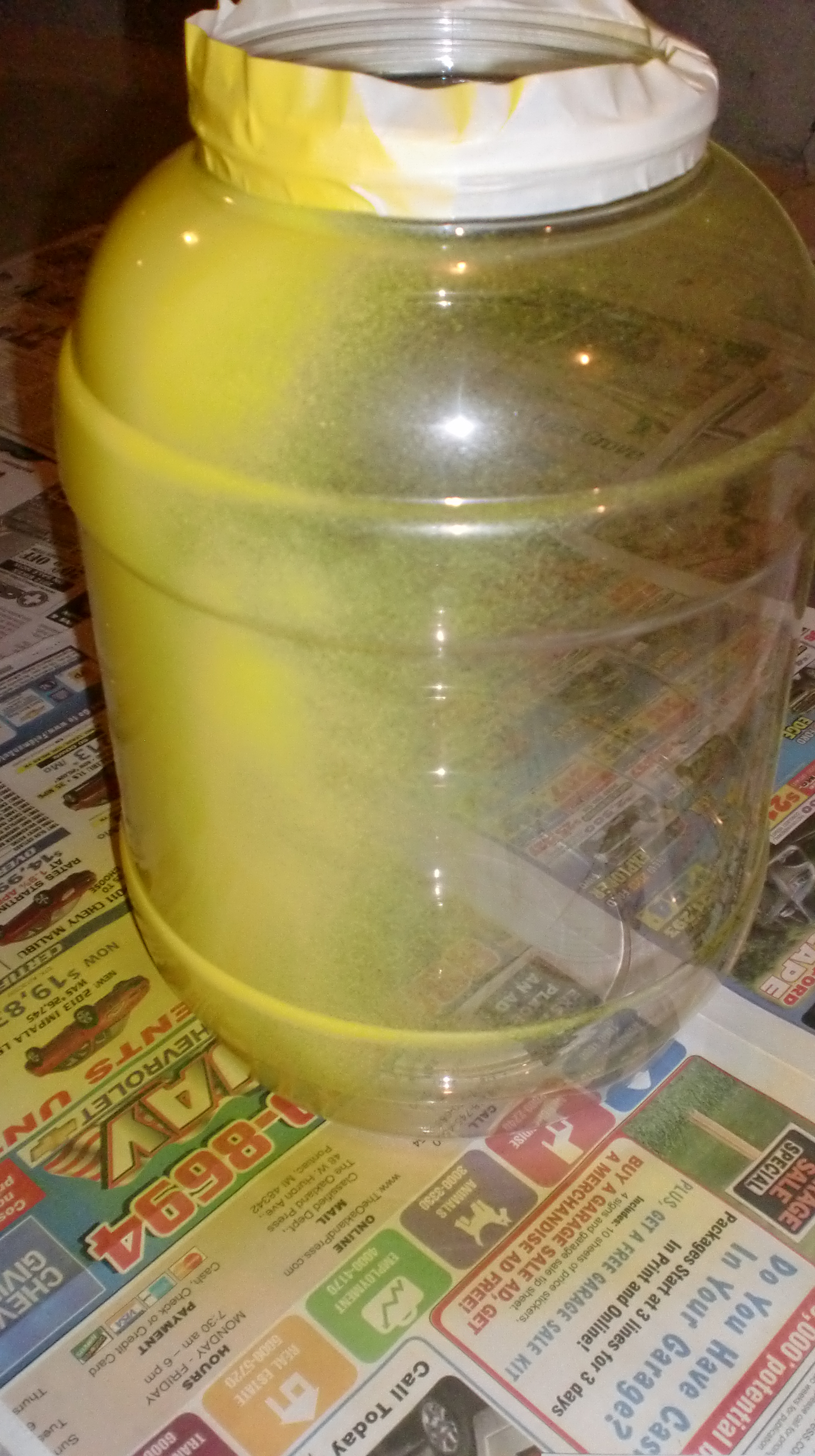 Once your container is dry, have some fun adding a face! Ours has the standard Lego head face, but you could do any face. Find a picture of the face you want and print it out. Cut out the pieces of your face and arrange them on the container, taping them in place. Trace the pieces with a pencil.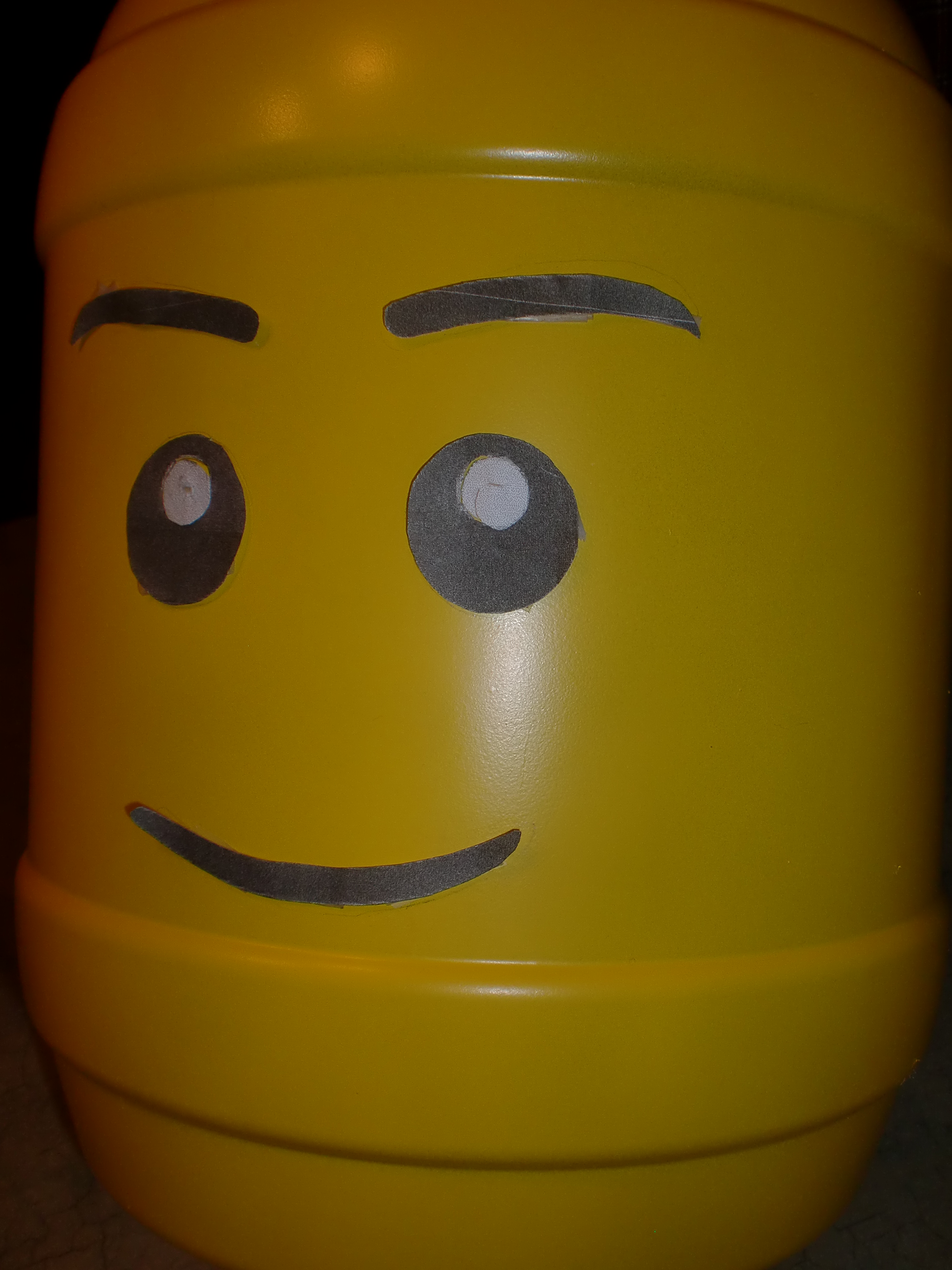 Remove the face pieces and begin filling in the lines with your paint markers. It may take more than one coat with the paint markers to completely fill in the features. Spray completed bucket with clear acrylic to keep the paint from chipping.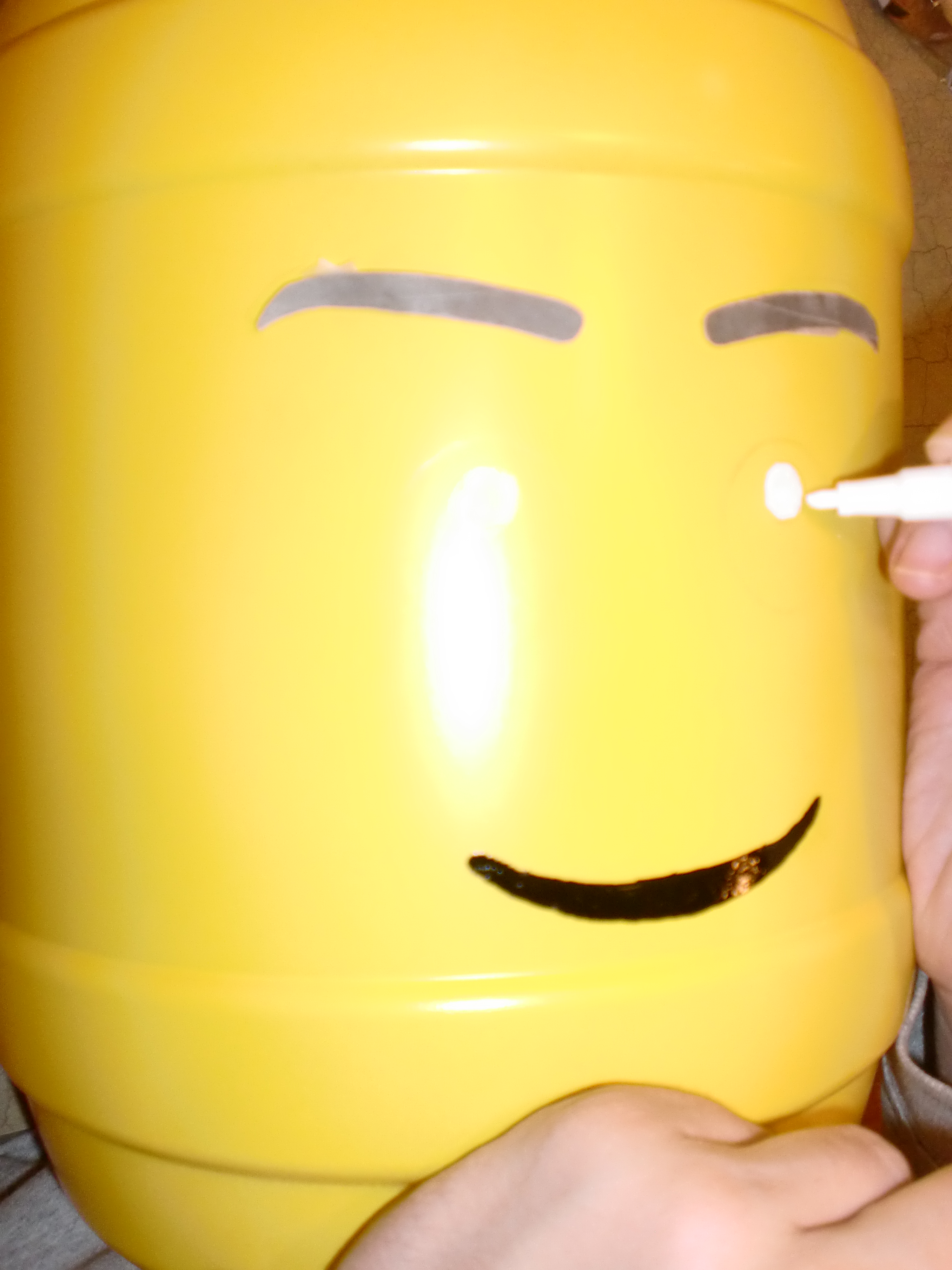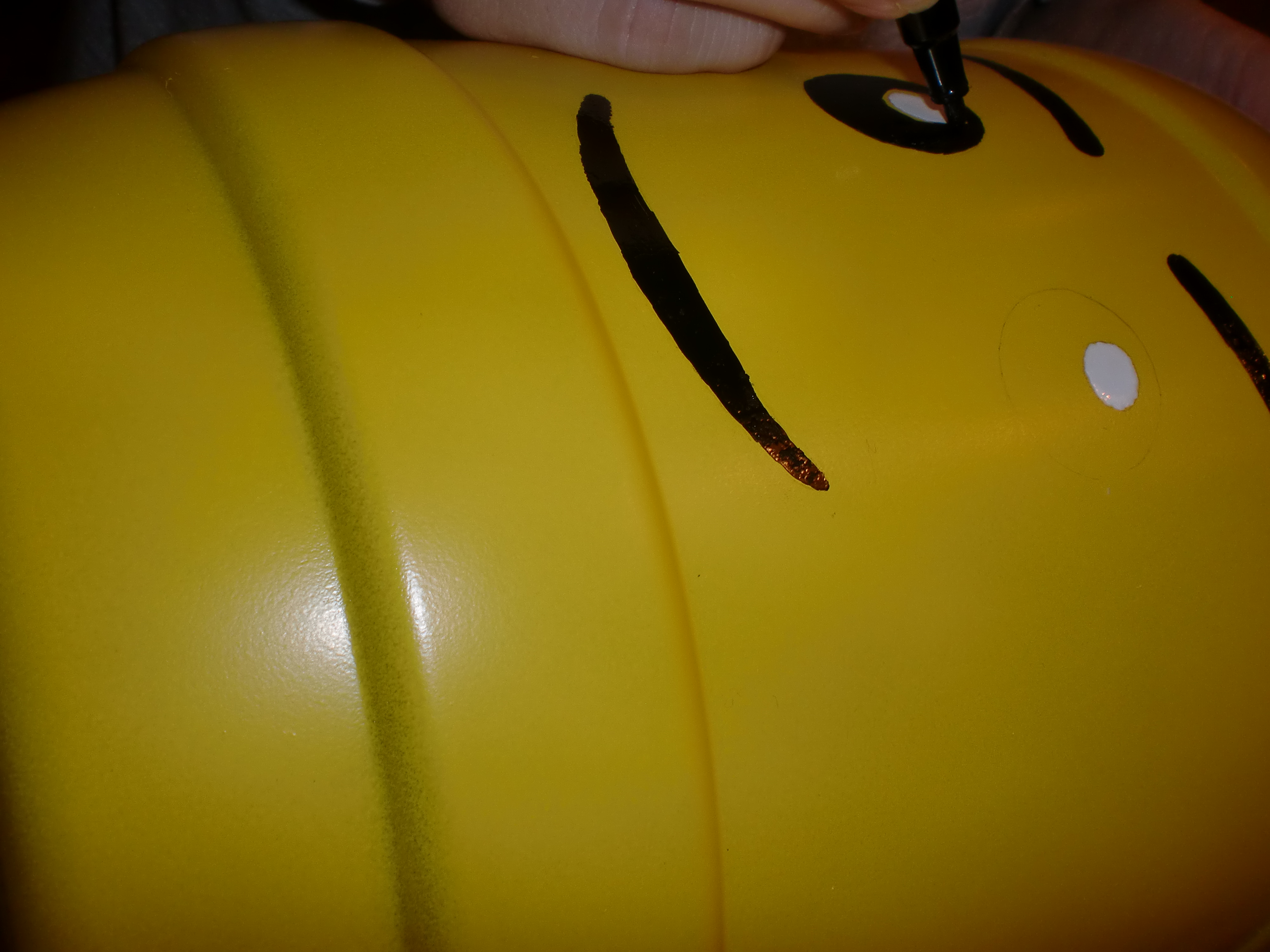 The finished product!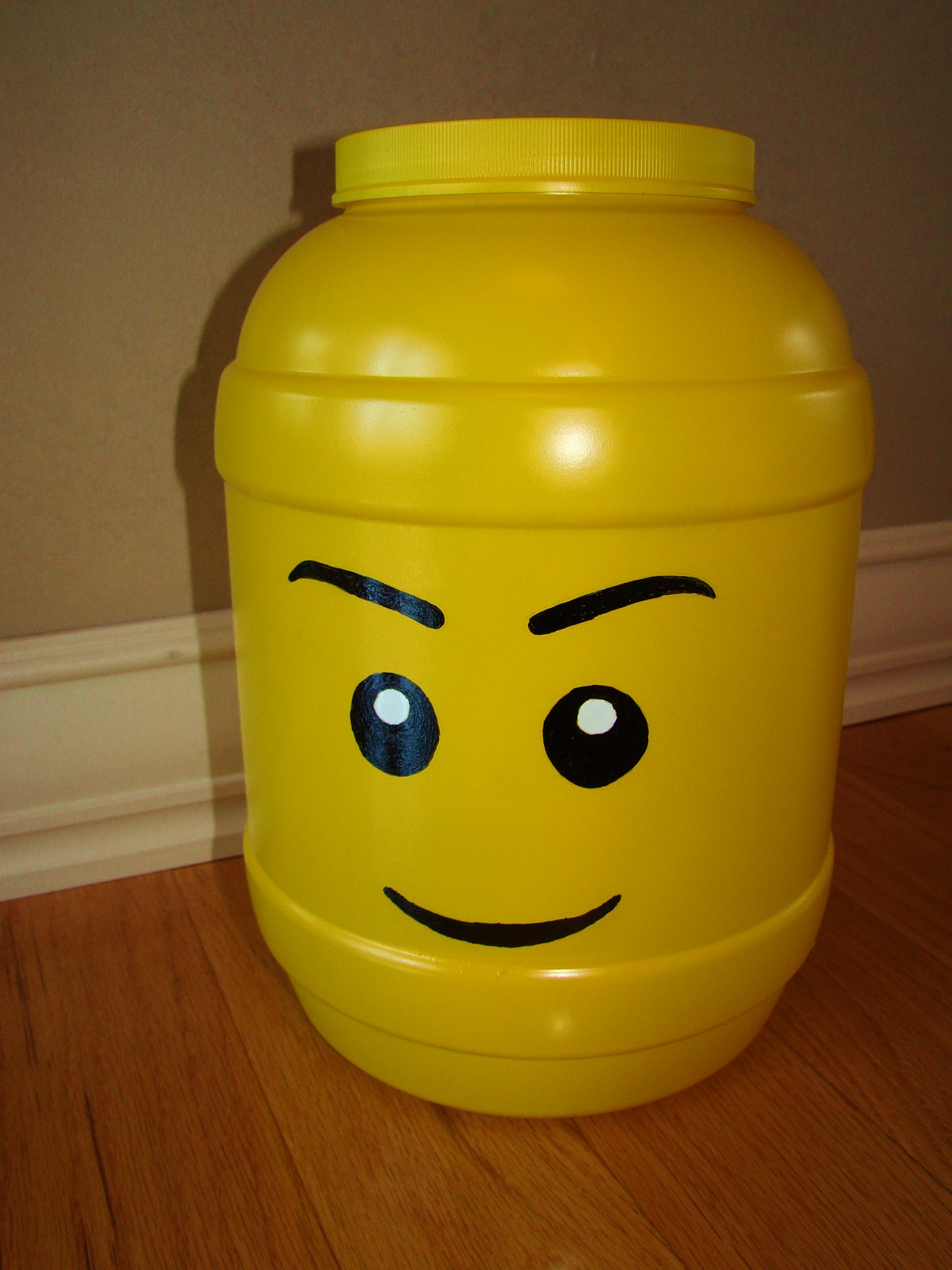 Fill with Legos and enjoy!