Felt Board Priest Vestments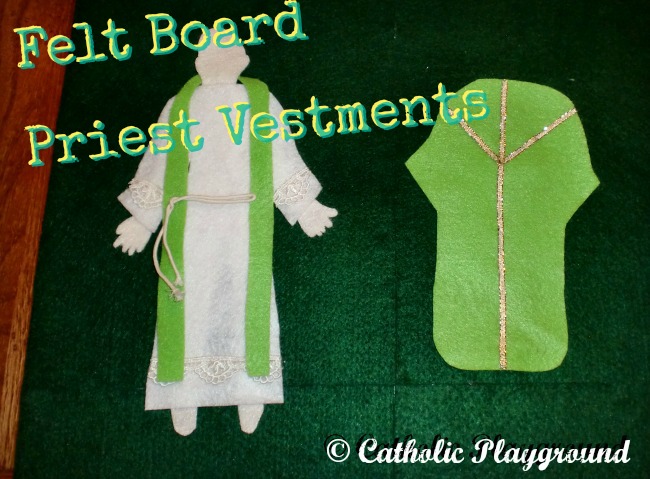 Recently, we came up with a fun, interactive way of learning the different parts of the priest's vestments.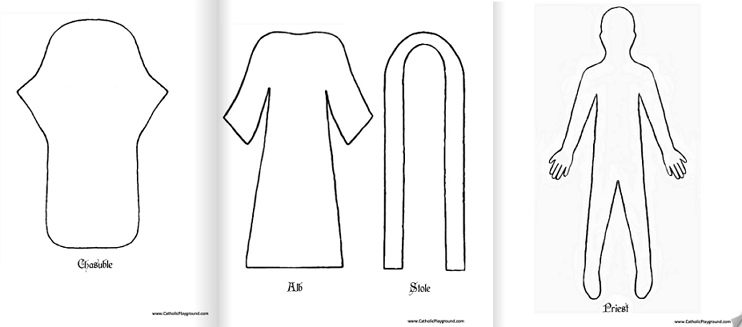 To create your own Felt Board Priest Vestments, you will need:
felt: red, green, purple, white, peach, and any solid color to cover the background
white trim
gold trim
a small piece of cord
scissors
hot glue
cardboard, foam board, or other stiff material to create your board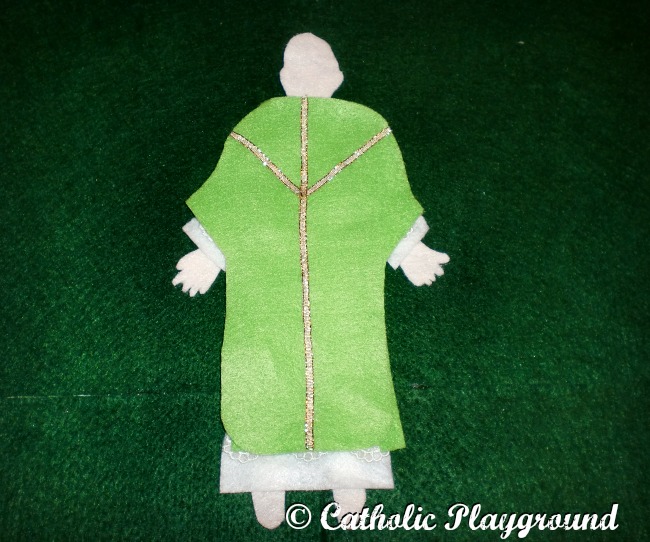 We made the alb, cincture, chasuble, and stole. To begin, trace the outline of the man onto the peach felt and cut.
For the alb, trace the template onto the white felt and cut.
We twisted a piece of cord stiffened with wire into a cincture.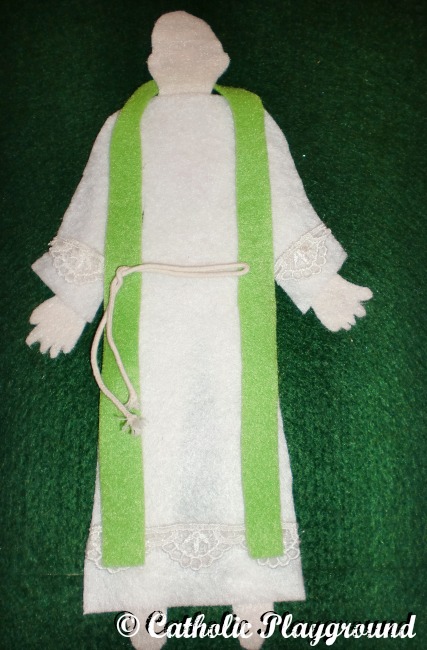 For the stole, trace the template onto the felt and cut.
And last but not least, use the template to cut out the chasuble.
We repeated these steps on each color of felt to create garments to represent each of the liturgical seasons.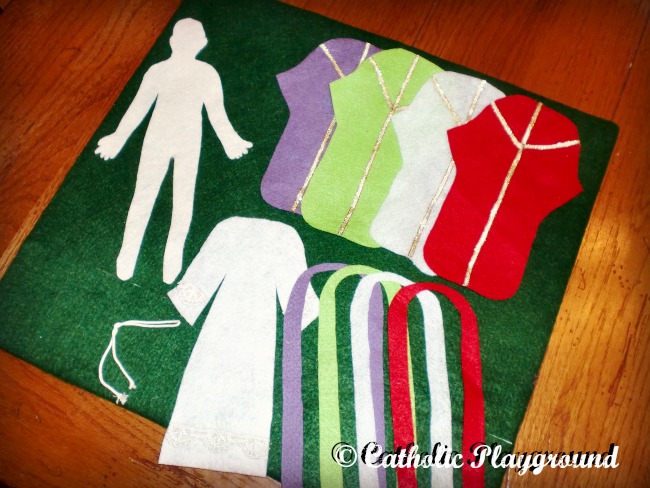 We took a piece of foam board and covered it with a dark green felt to create a background to play on. The felt is secured to the back with hot glue.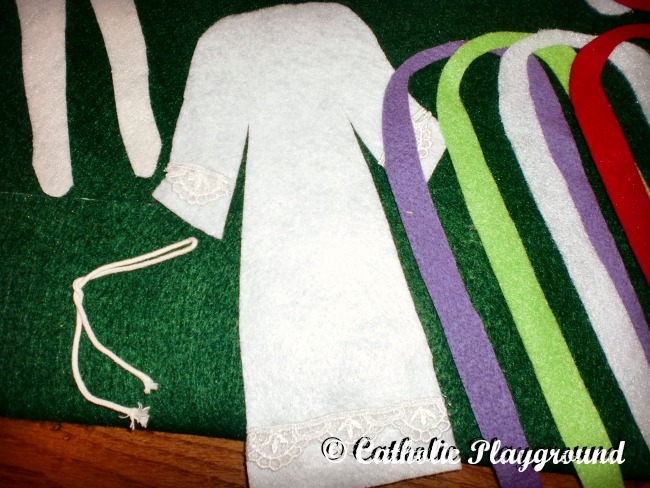 We also used hot glue to add trim to both the alb and the chasuble. We put little pieces of lace on the bottom and arms of the alb and gold on the chasuble.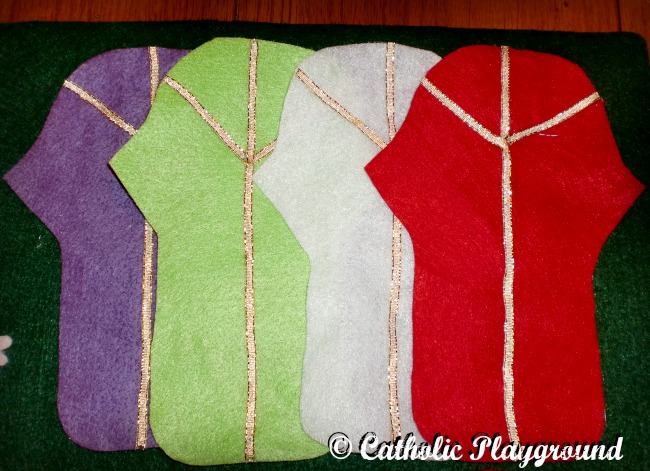 These are just simple vestments, but there's a lot more you could do with this project! Let us know what you think!