Fall Craft: Noah's Ark Leaf Animals
Here's a super fun and simple craft that's perfect for this colorful time of year! 🙂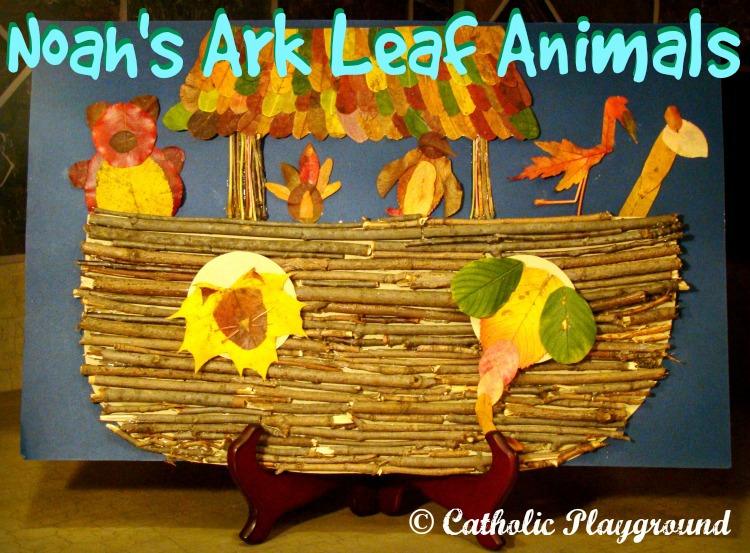 Lately, our younger sister has made a hobby of collecting leaves from the yard.  Last weekend we decided to take her hobby one step further and make it into a Bible craft project!
You will need lots of leaves of all different shapes, sizes, and colors.  We also collected a few small sticks and branches to make the hull of the ark.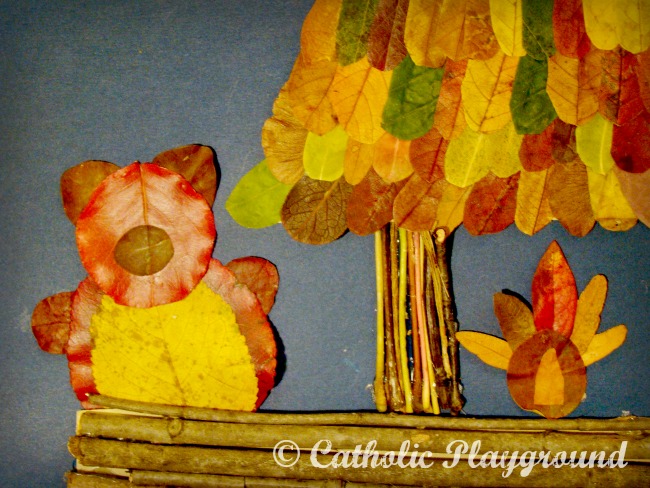 We saved stems from the leaves for parts of the ark and for the legs of our flamingo.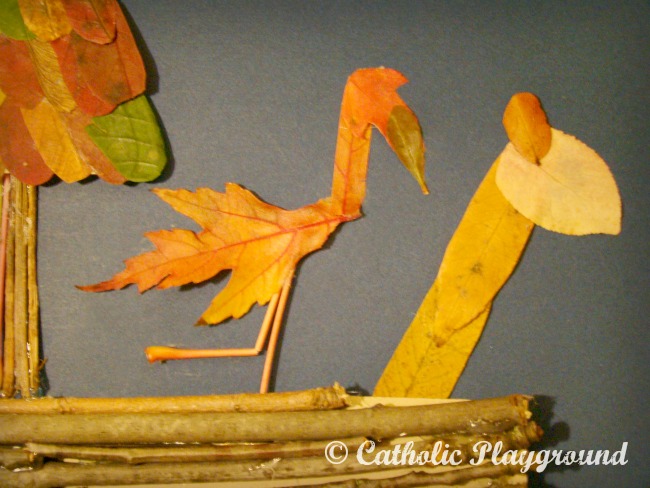 Small leaves and circular leaves make good heads or paws.   We also found a way to make "helicopters" into penguin wings!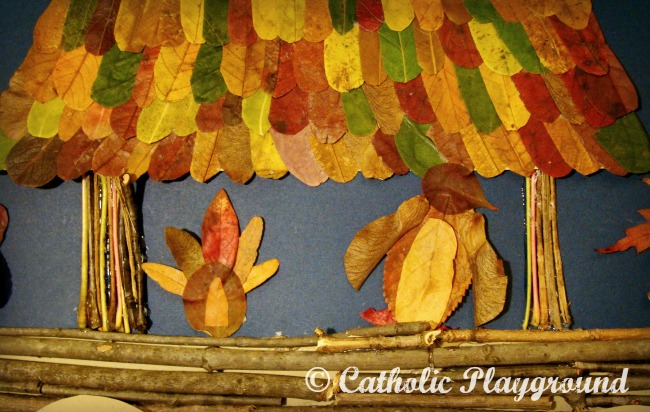 Yellow maple leaves make perfect lion manes!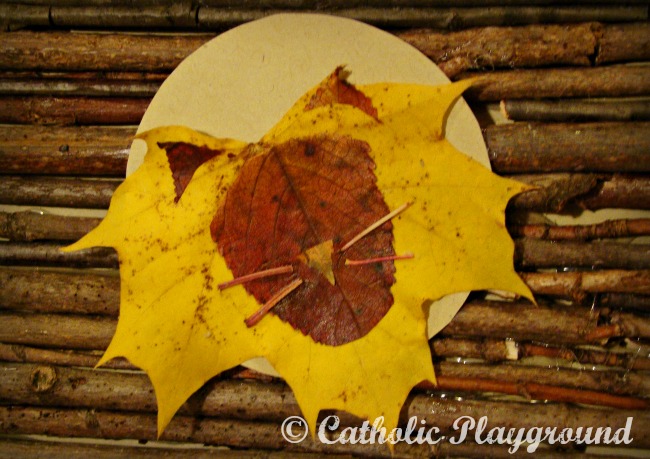 We also cut small paper circles to make port holes for the elephant and lion to look out!