Easter Perler Bead Pattern
"He is not here, but is risen. Remember how he spoke unto you, when he was in Galilee,
saying: The Son of man must be delivered into the hands of sinful men, and be crucified, and the third day rise again." Luke 24:6-7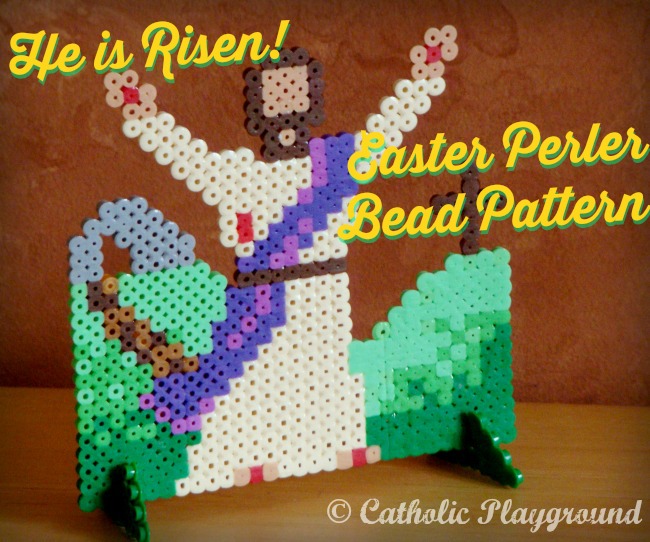 For this project you will need:
– various colored perler beads (you can find a large bucket of assorted perler beads at Amazon.com)

– this printable template
– a clear, square bead board (also available online)
Start by printing the template.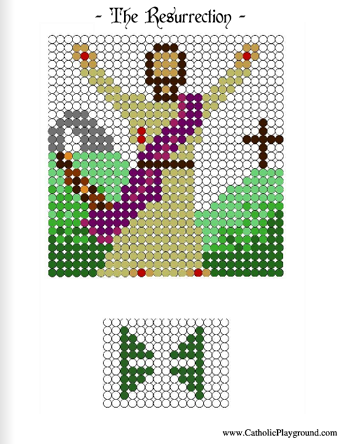 Place your clear bead board over the template so that the pegs line up with the circles of the pattern.  Place the correct colored beds over the pegs to match the circles beneath the pegboard.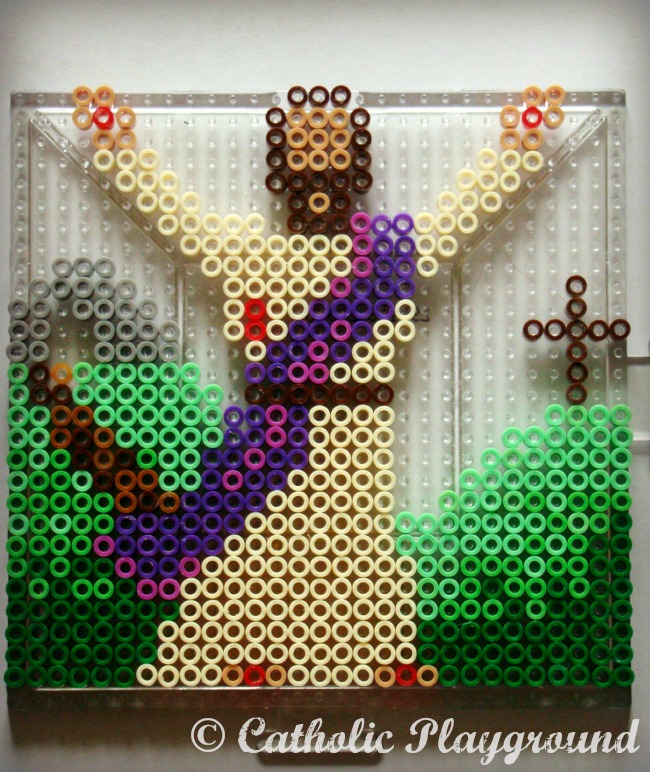 Once all the beads are in place, follow the ironing instructions that came with your beads or pegboard.  Allow your project to cool entirely before use.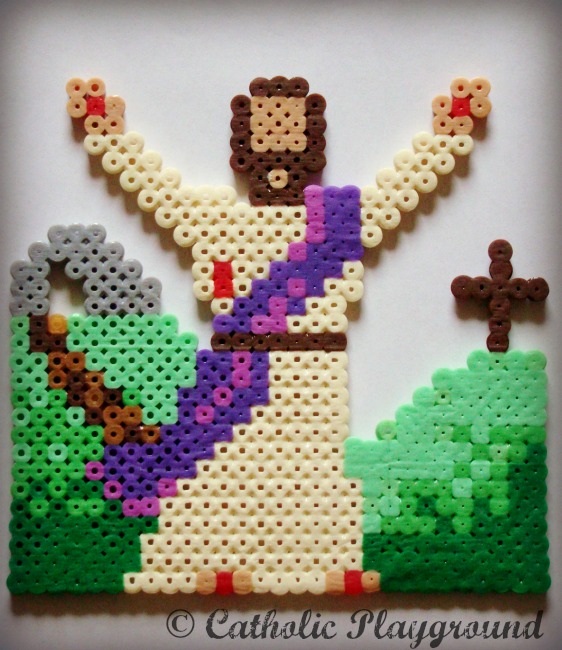 Included in the template are two stands so that your Easter image can be displayed upright!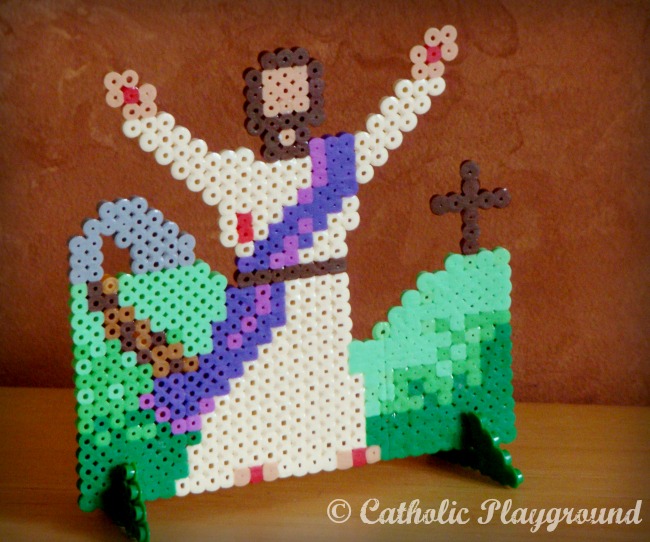 Happy Easter and may the Risen Lord bless you during this glorious season!