Download: First Holy Communion Stationery
Is there a first communicant in your family this spring? Print out your own invitations right here from the Catholic Playground!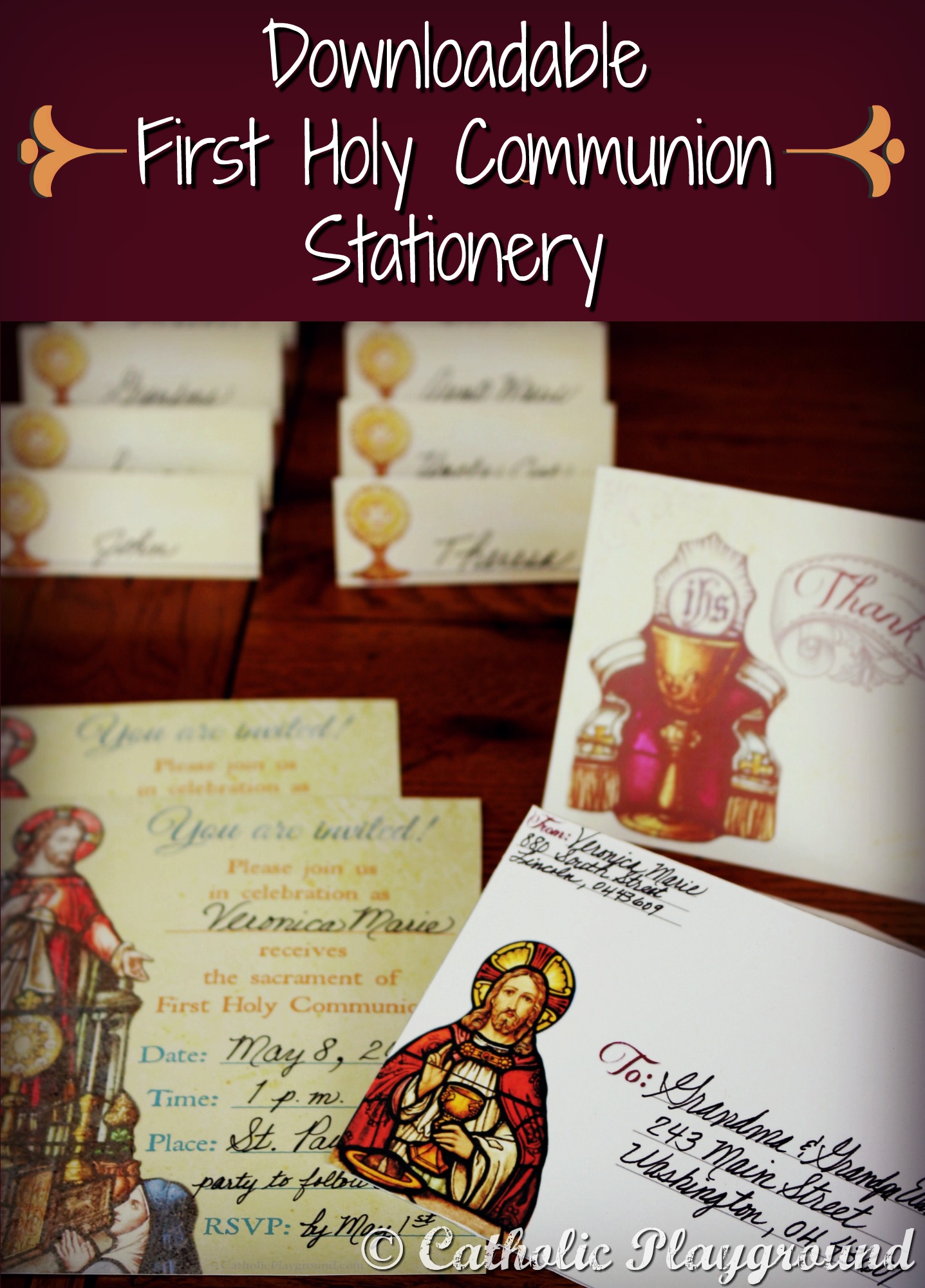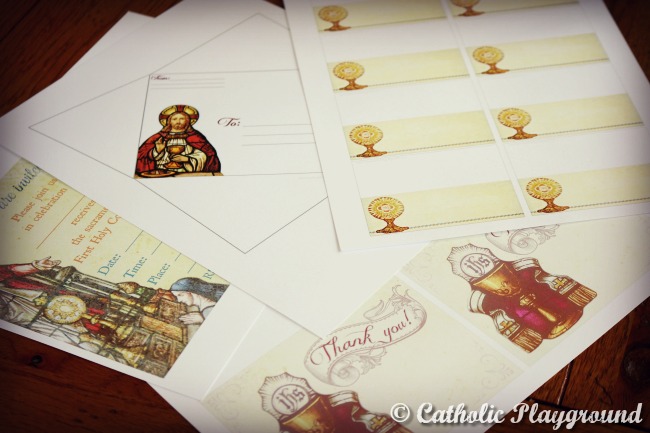 For $1.99, you will receive a pdf file with beautifully designed invitations, thank you cards with matching envelopes, name cards, and a second invitation option for first communicants who wish to color and write out their own invitations.
In all, the pdf is five pages long.  The first page is the full color invitation.  It fits two to a page and has space for a name, date, time, place, and RSVP.
The second page is matching thank you cards, two to a page.  They are designed to fold and stand horizontally and will have plenty of space for a message on the inside.
The third page is a template for an envelope, designed specifically for the thank you card.
The fourth page is for name cards.   With eight to a page, these name cards add a fun personalized touch to a party. 🙂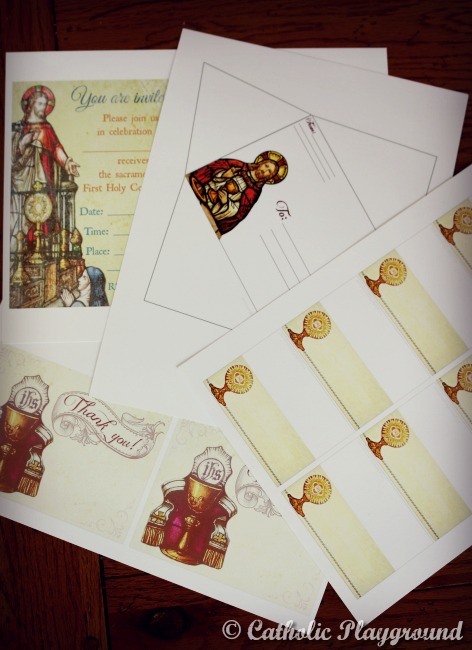 The last page of the template alternative invitation, two to a page.  It's in black and white and has an image for any kids who want a hand in sending out their invitations.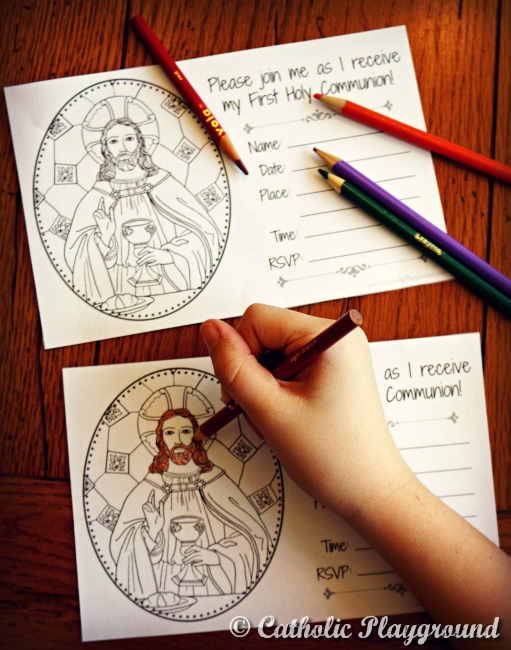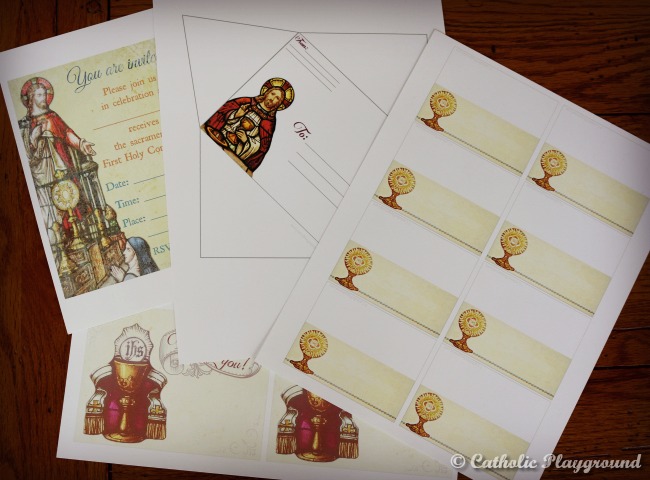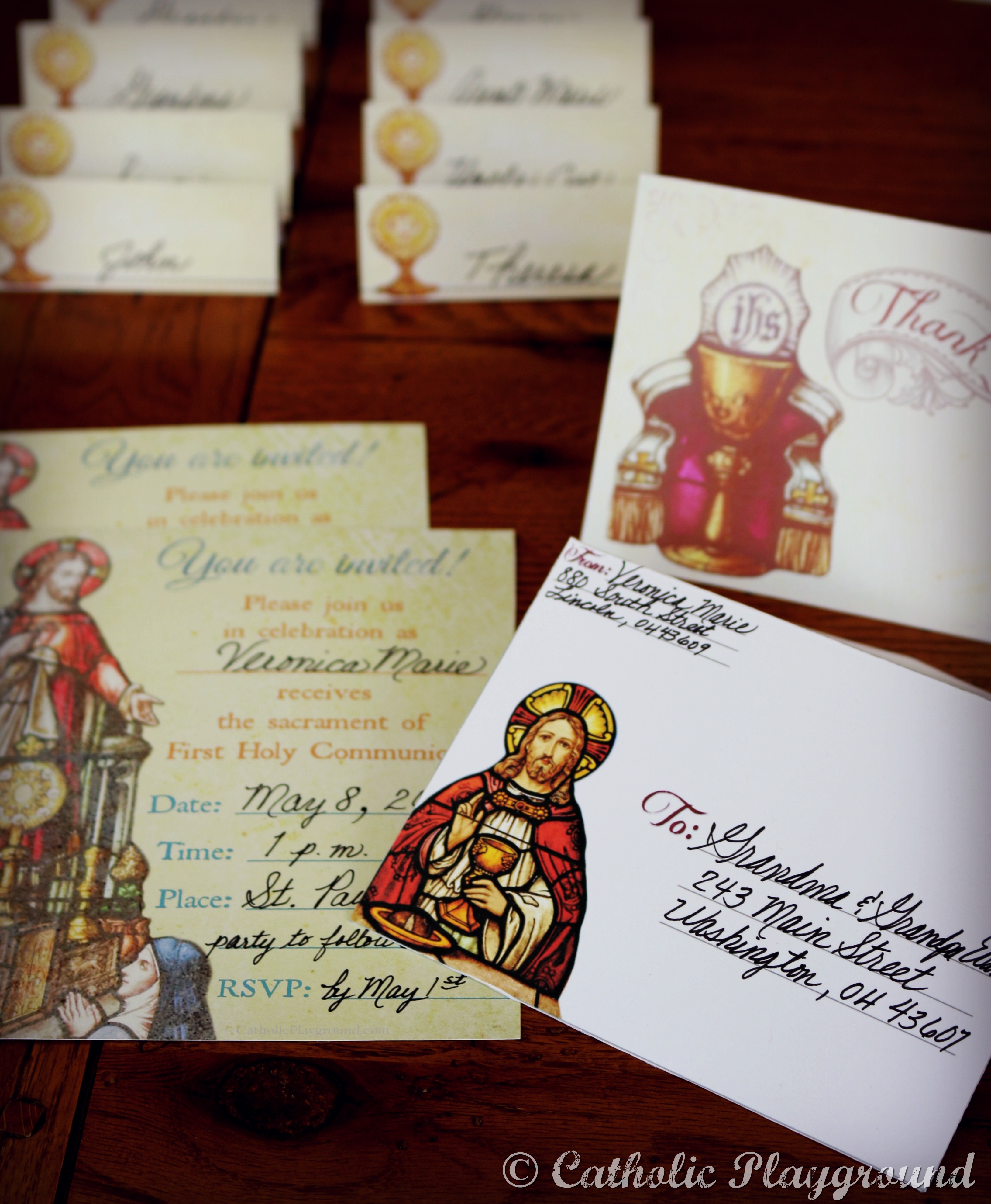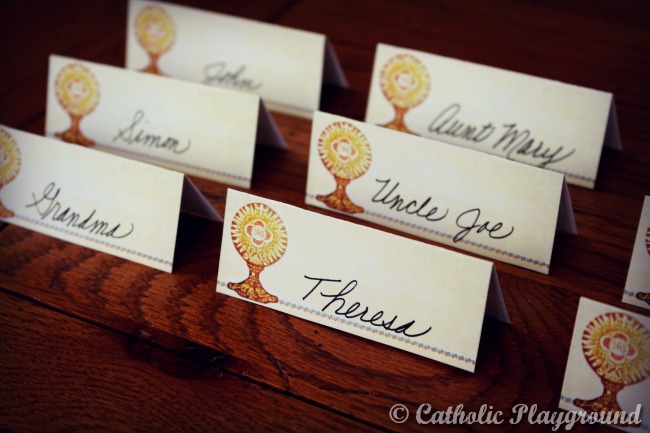 Download Now!