DIY Stained Glass: Our Lady of Guadalupe!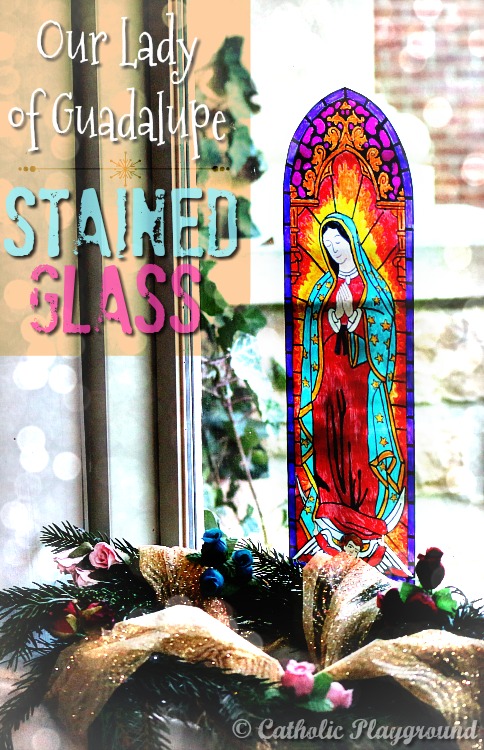 It's so easy to be fascinated by Our Lady of Guadalupe.   She appeared quietly and humbly to Juan Diego yet she championed Mexico, converting the entire country from paganism to Catholicism.  Her image miraculously appeared on a humble, frail tilma yet it has survived over 400 years and the blast of 29 sticks of dynamite.
In the Catholic Church, we celebrate the feast of Our Lady of Guadalupe every year on December 12th.  There are so many ways to celebrate this holy patroness and show her our devotion.  One of our favorites is a diy stained glass window. 🙂
This is a fun project because it's relatively simple (it's essentially just a coloring project) but the finished product looks so vibrant and beautiful!
For this project you will need:
– this template
– sharpies
– stiff plastic
– scissors
The directions to this project can be found here.
My favorite part about stained glass is seeing the image shine through!  Even on these dimmer winter days it catches enough light to reflect Our Lady!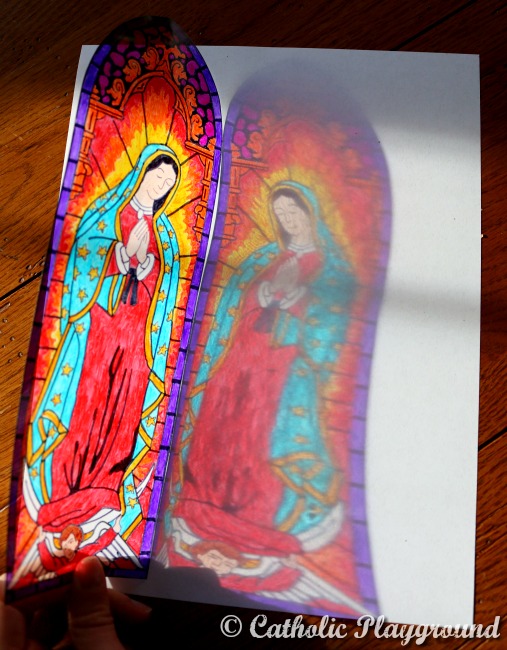 This project is ideal for almost any age!  Older kids may find that going over the plastic a second time with the sharpies gives it a more vibrant color.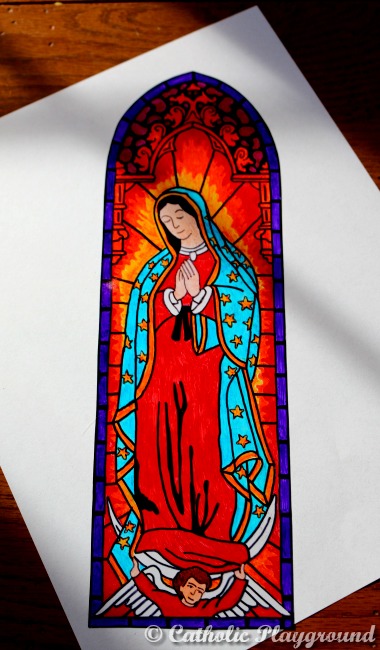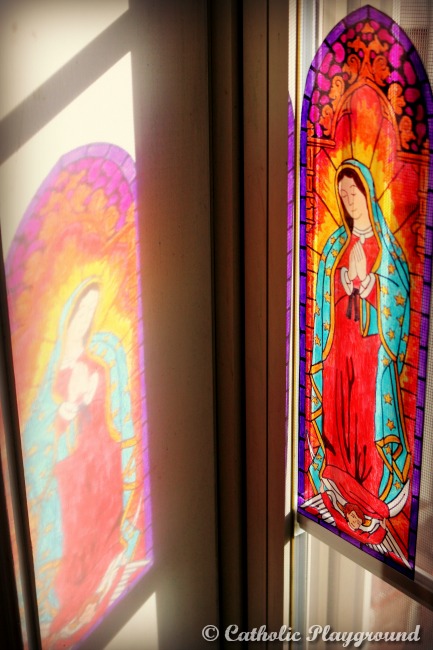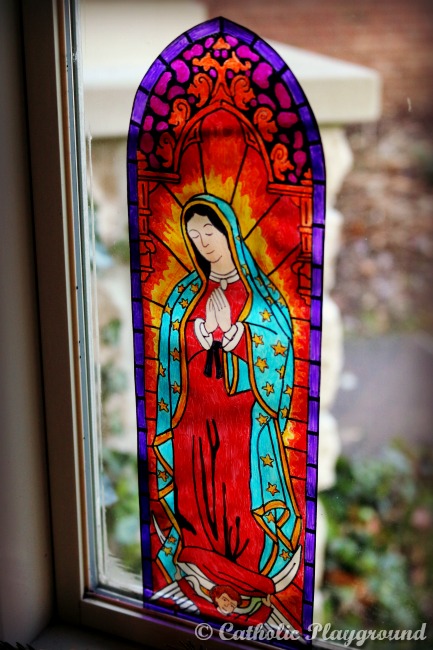 Because roses are such a significant symbol of Our Lady of Guadalupe, we decided to decorate our mini shrine to Our Lady of Guadalupe with a small rose covered wreath.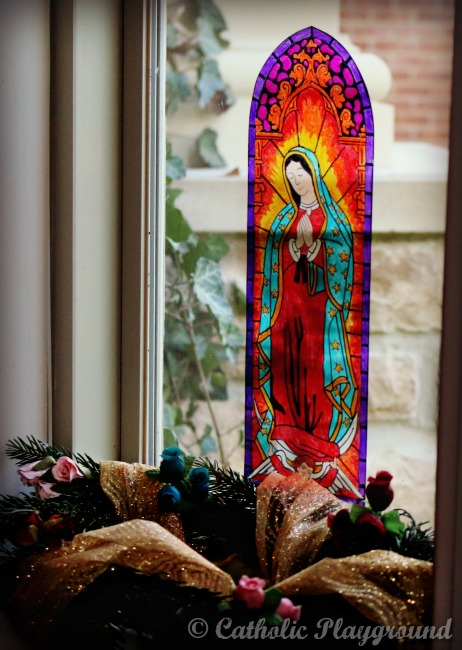 How does your family or classroom remember this beautiful feast day?  Tell us about your projects or traditions in the comments below!