Catholic Wine Charms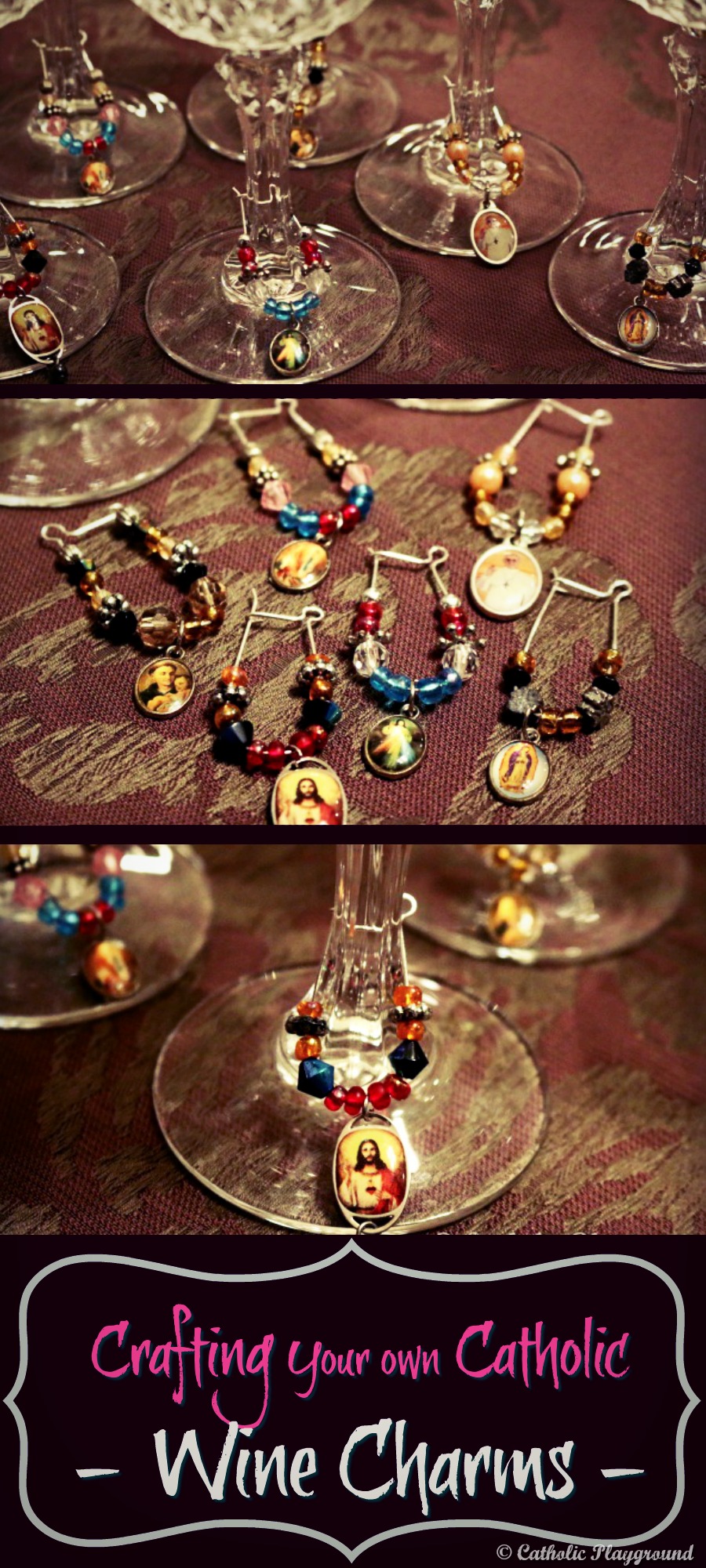 With charm wire or bead hoops, saint charms and some colorful beads, you can easily create these beautiful Catholic wine charms.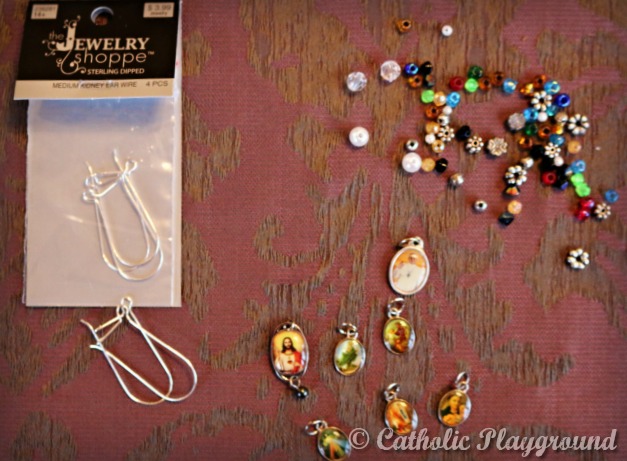 Many wine charm hoops are circular, but we chose to use oval shaped bead hoops from the jewelry section of the craft store. If you cannot find them at your local craft store, they are also available here.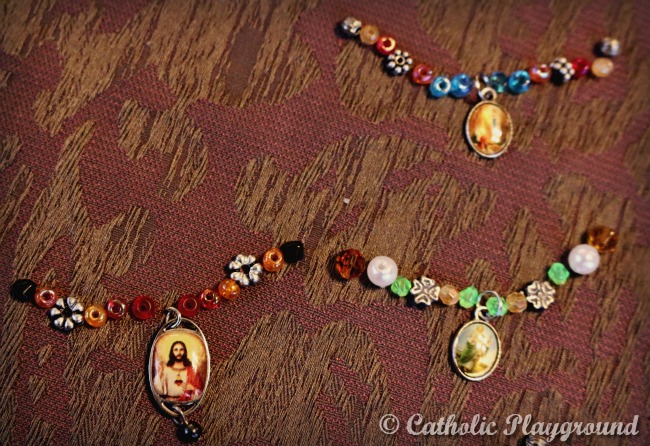 At a Catholic bookstore in our area, we found charms with a variety of images, like…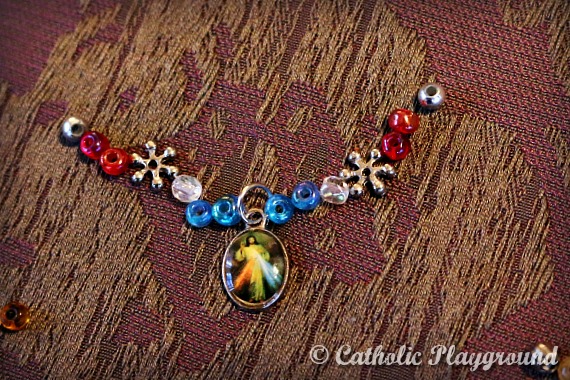 the Divine Mercy,

the Holy Father,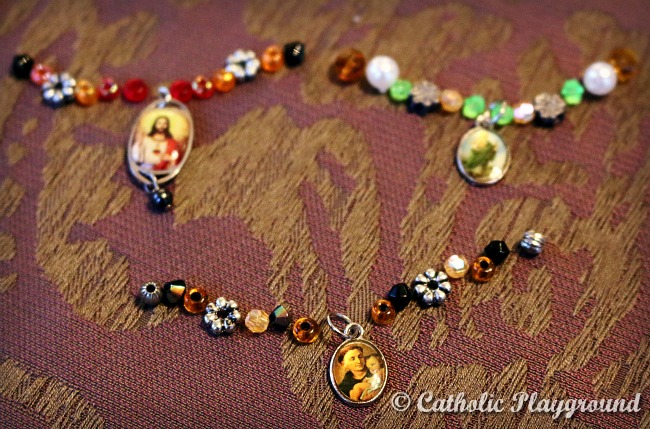 Saint Anthony, Saint Jude,the Sacred Heart, Our Lady of Lourdes, Our Lady of Guadalupe, Saint Jude and Saint Joseph. (You could also use traditional saint medals).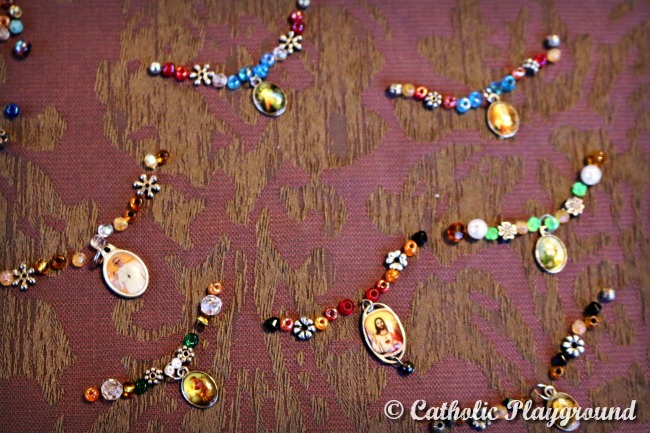 Then, we matched beads to each image, creating a symmetrical pattern from one side of the image to the other…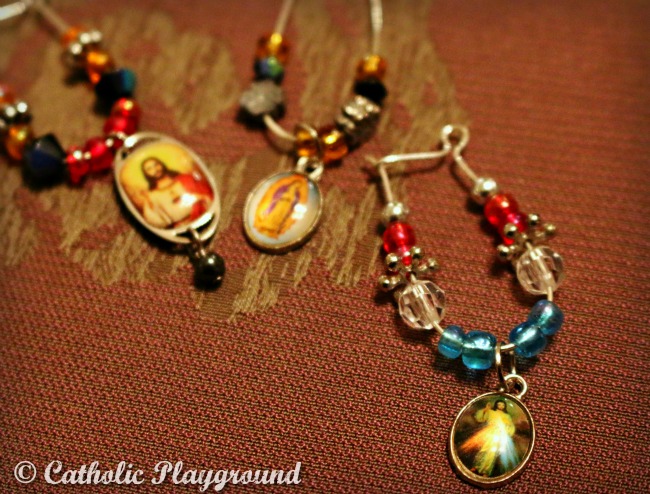 then thread the beads on the wire, starting from one end of the pattern of beads.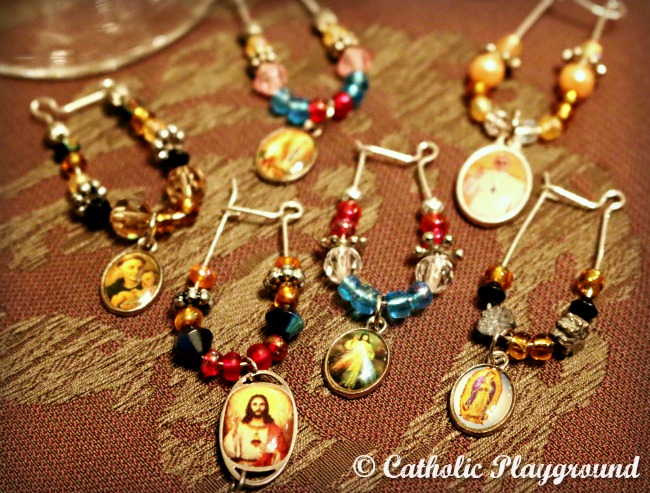 This is an easy enough task that even young children who can slide a bead on a wire will love helping with this 🙂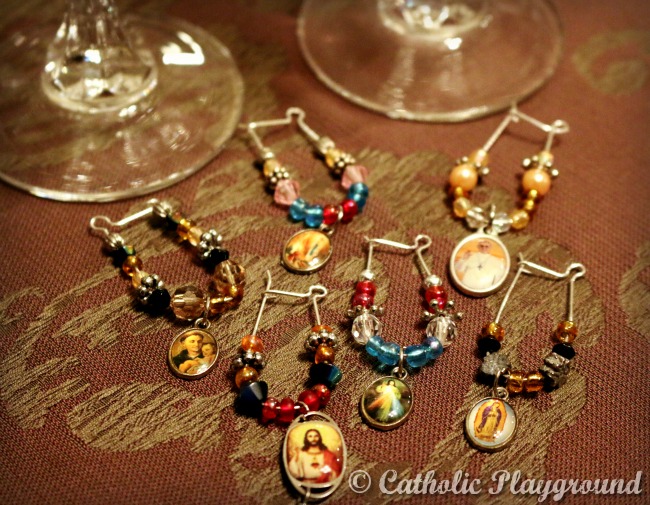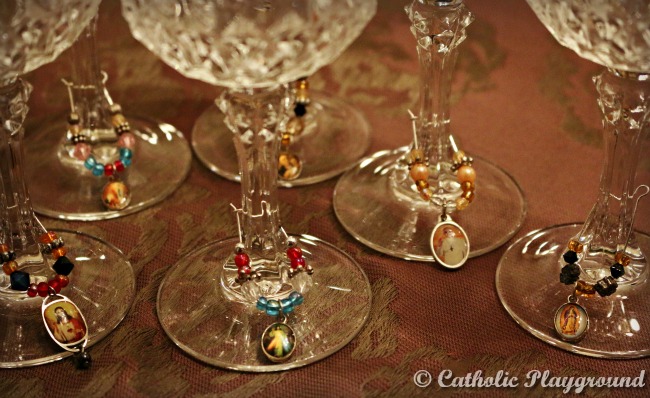 The charms can then be easily clasped around the stem of a wine glass or other stemmed drinkware.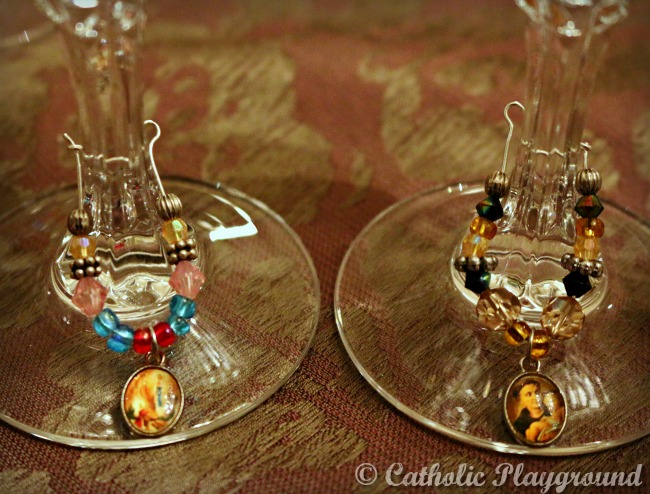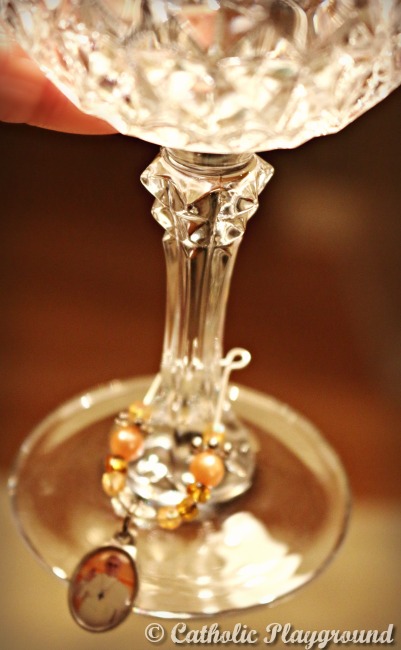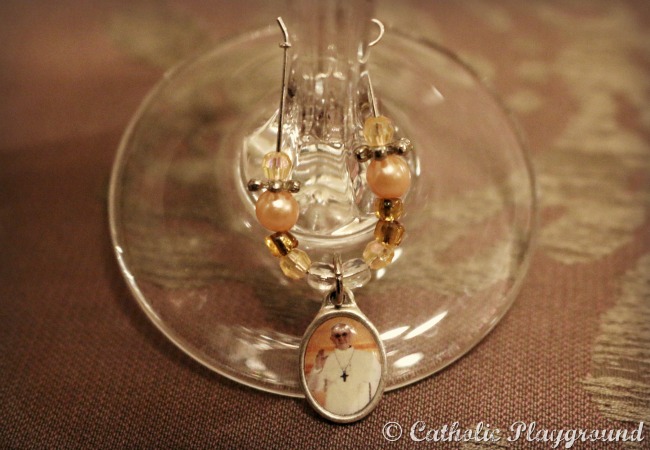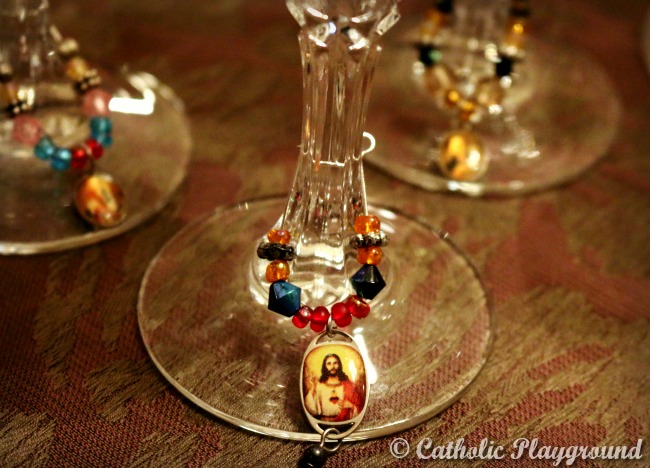 Catholic wine charms make a great Christmas, teacher, or hostess gift.