Catholic Candles
"Jesus said to him, 'I am the way, and the truth, and the life; no one comes to the Father but through Me.' " John 14:6
The darkness of winter brings with it a greater appreciation for LIGHT. The shorter days and longer nights remind us not only of our need for light, but also our need for The Light, who came to earth as a brightness for all.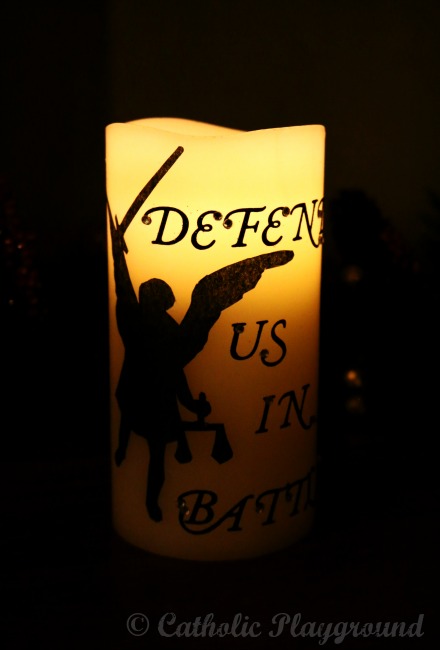 Needless to say, we tend to burn more candles in the winter. Today we decided our candles could use some "dressing up," Catholic Playground style 🙂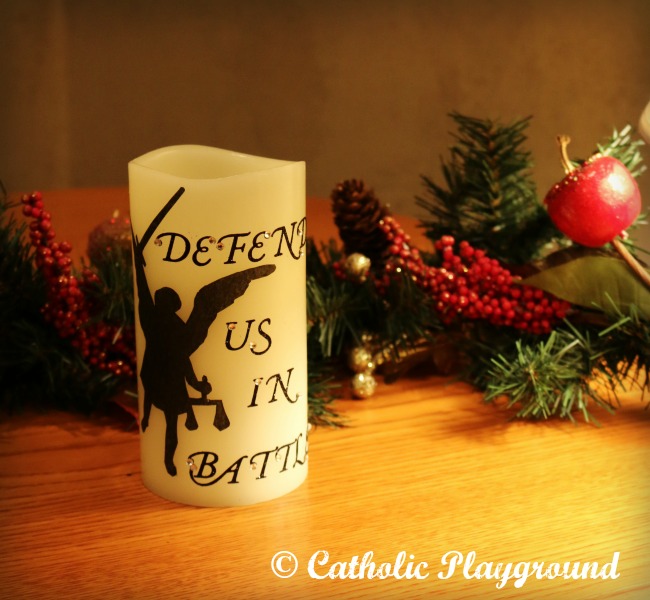 We used a flameless candle for this craft, in order to enjoy it a while longer.
Begin by choosing an image for your candle. You will want to use an image that has a VERY clear outline. We chose St. Michael the Archangel, as his silhouette is very distinct. After printing the image, we carefully traced it onto black tissue paper.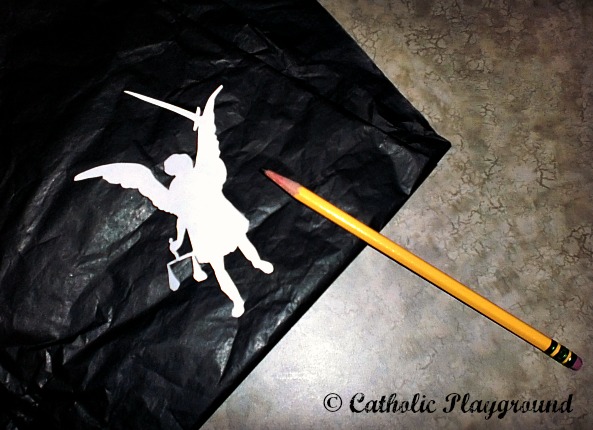 Tissue paper is very thin and very difficult to work with, so be sure to cut carefully and slowly with a sharp pair of scissors. We glued the black image to the candle with craft glue.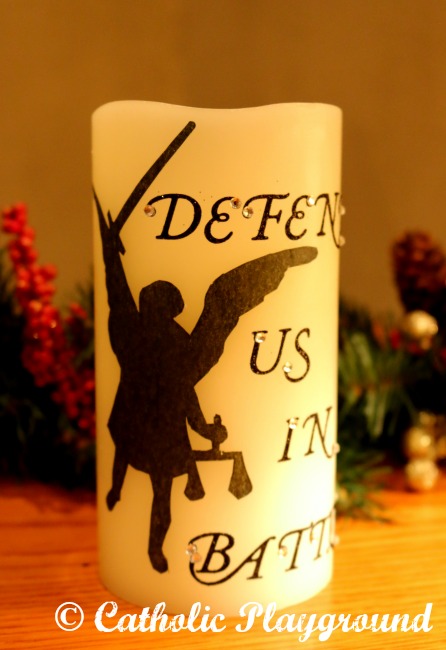 The letters are stickers, purchased at the craft store for a few dollars. We chose black letters, hoping they would stand out the best when the candle is "lit."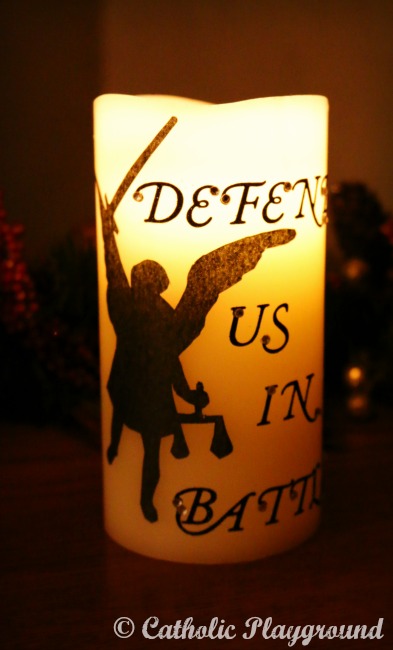 Not only do these candles bring light to a room, but they make wonderful gifts or feast day projects. With different pictures and wording, a candle could make a great Confirmation or First Holy Communion gift.
Another benefit to using flameless candles is that they are child-friendly! Flameless candles are battery operated and do not burn. Your Catholic candle could double as a Catholic nightlight! 😉
How do you plan to dress up your candles? Let us know in a comment below!