Candle craft
Here is a fun and easy way to decorate plain candles using supplies you may already have at home: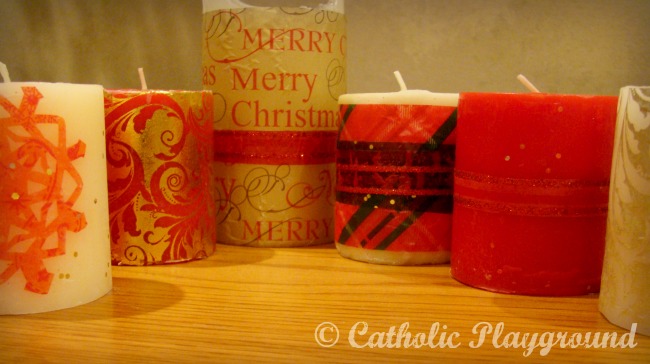 …candles (any shape, size or color), wax paper, decorative tissue paper, scissors, tape, and a hair dryer.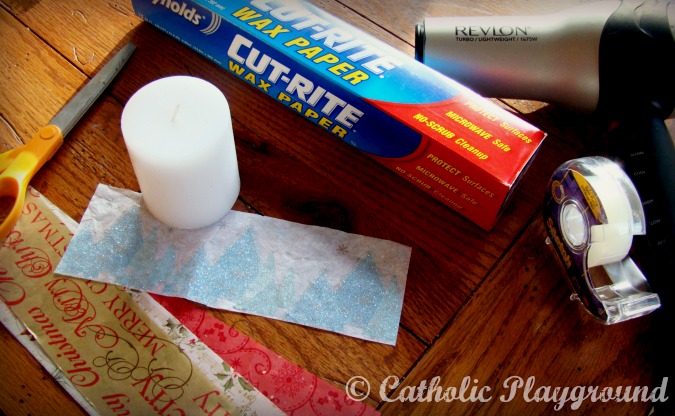 First, cut out a section of tissue paper to fit exactly around your candle.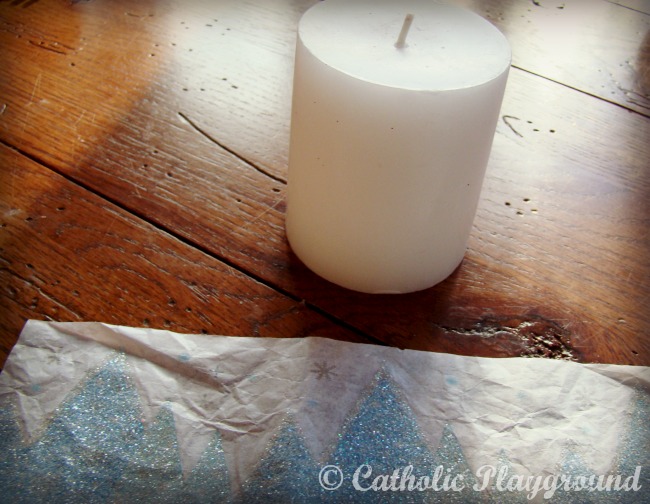 Then, cut a section of wax paper to cover the candle.  Wrap the tissue paper around the candle first and then put the wax paper on top of this, with the waxy side touching the tissue paper.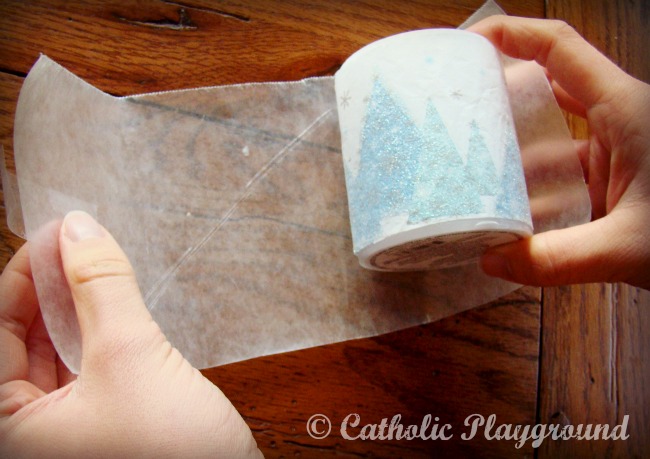 The wax paper does not need to fit exactly and can overhang the top or bottom and can overlap in the middle.  Tape this wax paper tightly in place.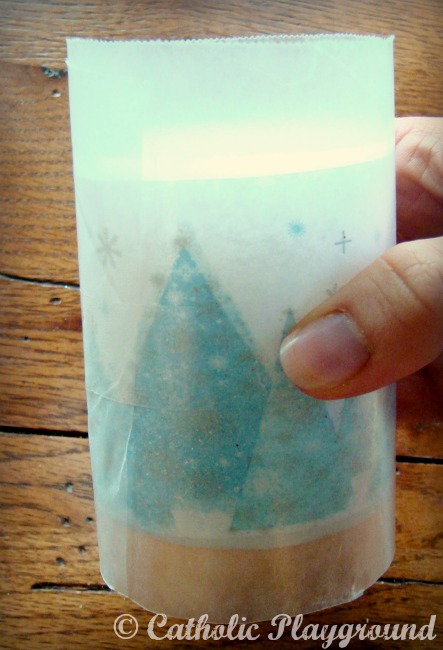 Then, using your hair dryer apply constant heat to the candle until you can see the wax begin to melt off the wax paper.  The tissue paper will darken as the wax adheres to it.  It is best to do this process over a paper plate, as some of the wax from the candle may drip.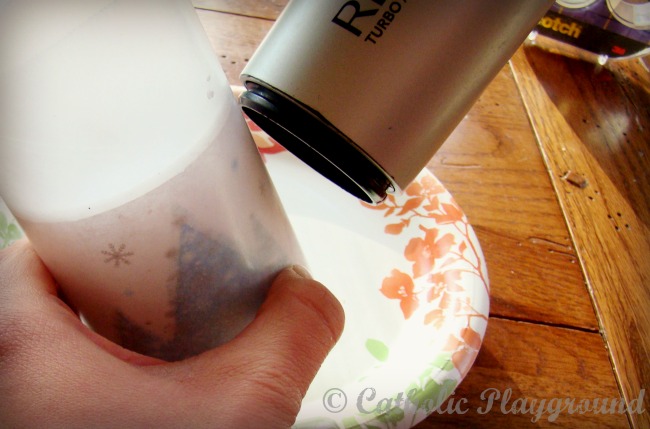 The white background of this tissue paper melted completely to this candle so that only the colored images showed through: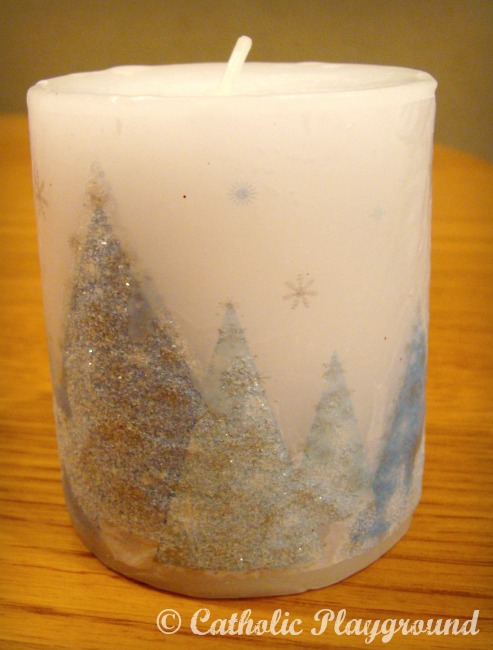 These candles were also made using tissue paper with a white background…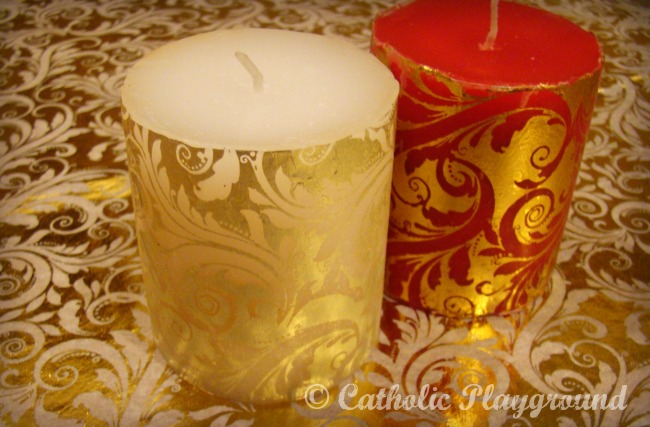 …so just the gold design will show through.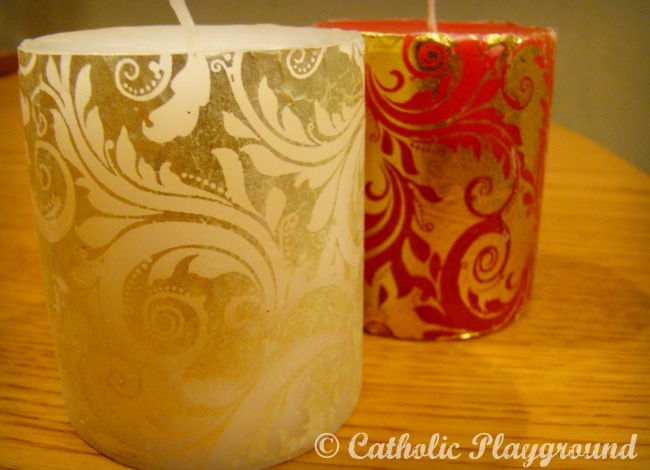 and here, a tissue paper with a silver design on white background with a burgundy candle: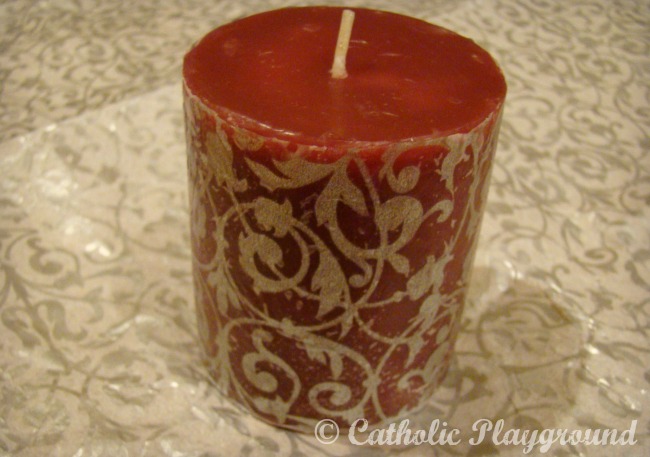 And, on some candles, we even layered one tissue paper on top of another- as in the red one on the far left below…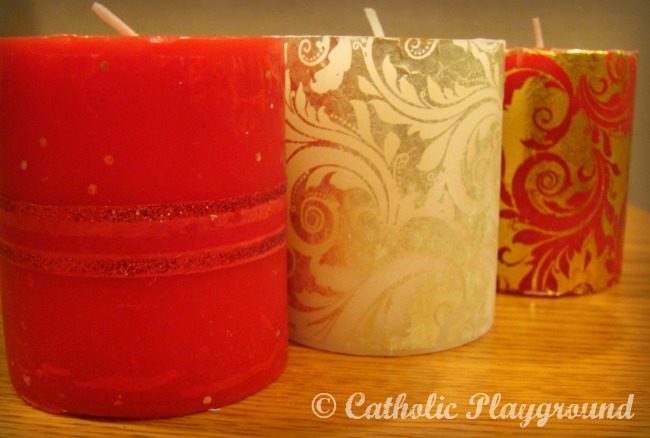 This craft is easy enough  that an older child who can operate a hair dryer might enjoy this as well.