Bible Valentines
Incorporate Scripture verses into your Saint Valentine's Day celebration with these easy-to-make Bible chocolates: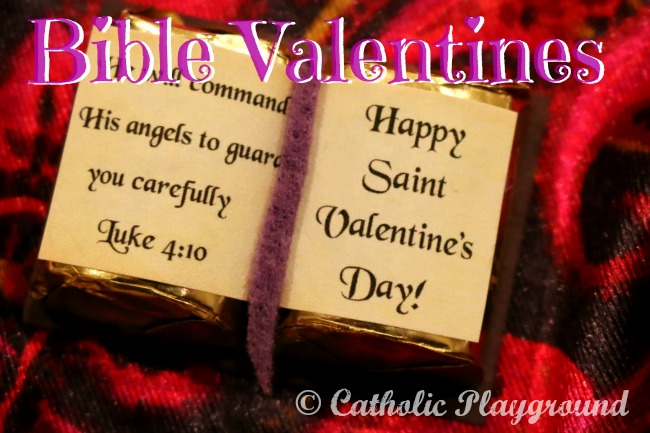 Here is what you will need: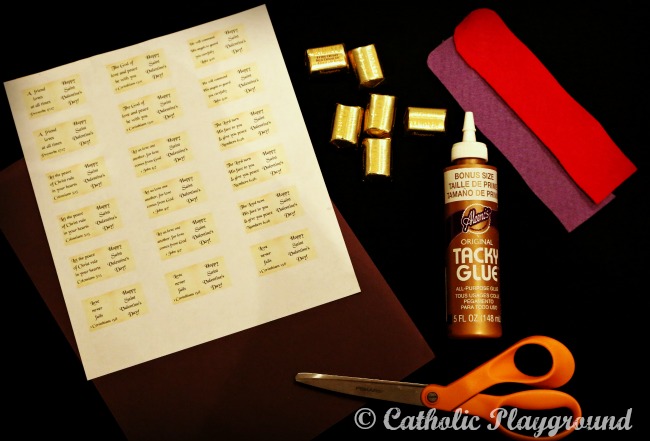 *Any gold foil-wrapped chocolate candy bars
*Black paper (we used construction paper)
*Thin ribbon (ribbon works best-we used red and purple felt, but you could also use thin strips of red paper)
*Catholic Playground template with Bible verses
*Scissors and glue
First, print the Catholic Playground template, which uses 7 different Bible verses, and cut out each Bible "page."
Then, cut rectangles from your black paper just slightly bigger than your two candy bars put side-by-side.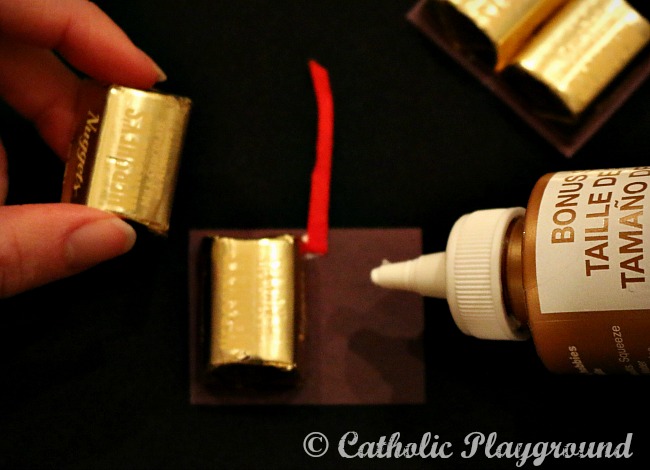 We used one small dab of craft glue under each foil wrapper to hold the candy bars in place and also glued the end of the ribbon in place between the candy bars.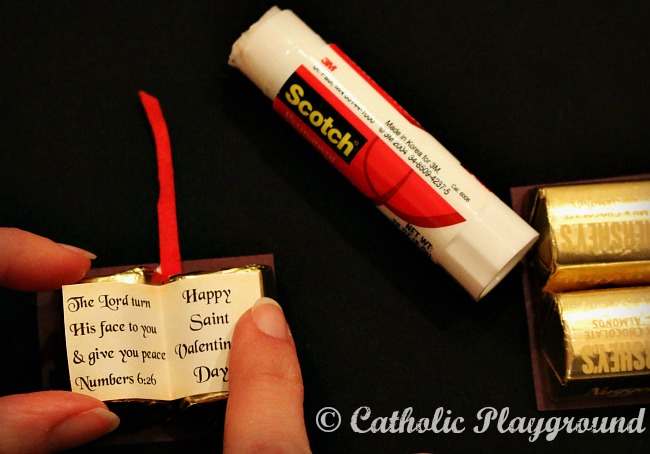 Fold your Bible "pages" in half to create a crease down the middle, then glue in place on the chocolate bars.  For this part, we used a glue stick.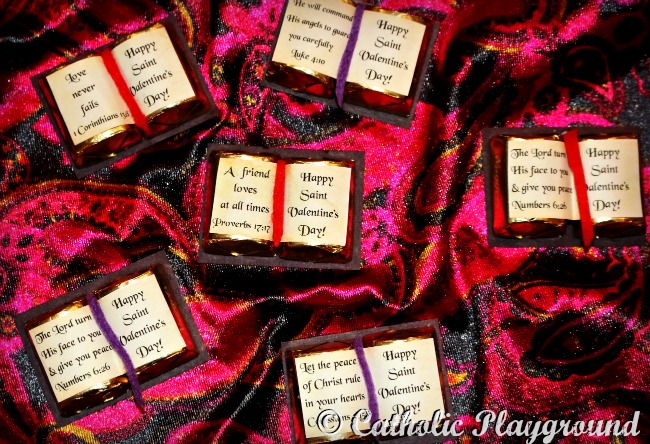 Then, pull your ribbon over the crease between the two pages. You may want to put a bit of glue here to hold the ribbon in place.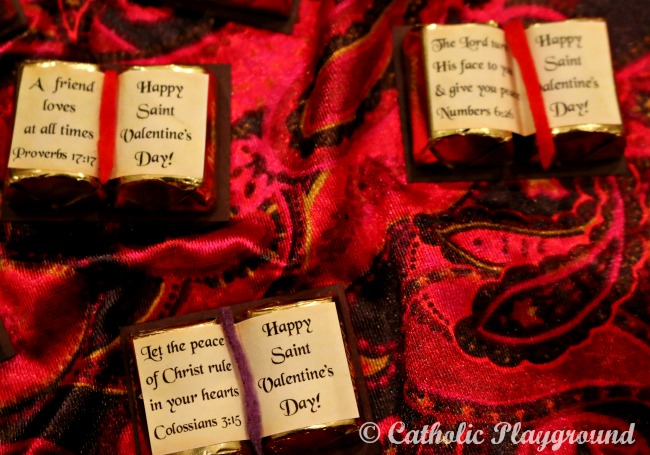 Happy Saint Valentine's Day!
Saint Valentine, pray for us.