Assumption Day Lanterns
We made these easy light up lanterns in time for the Feast of the Assumption, but they would be a great craft for any Marian feast day.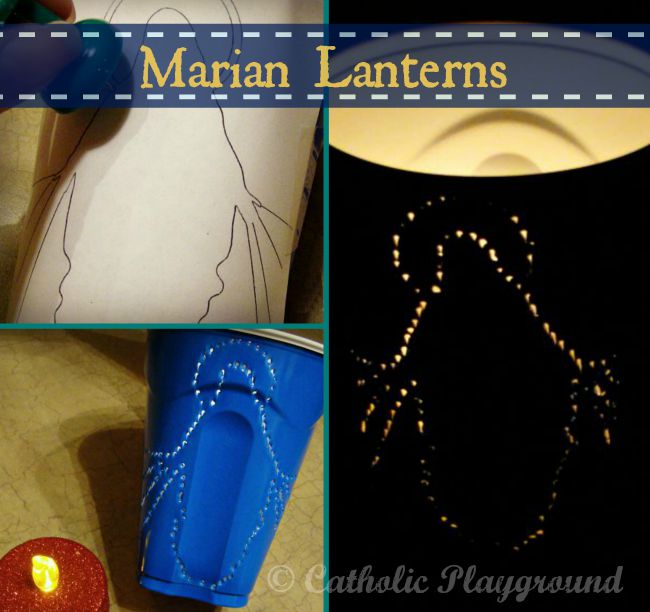 To create the lanterns, we used:
* a large plastic cup (choose a sturdy cup- the first plastic cup we tried, cracked
easily when push pinning)
* push pins, we used jumbo push pins- the bigger the holes created by the push pins, the better
* a battery operated tea light
* free Catholic Playground template (below)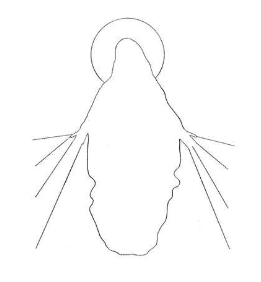 Cut out the template to fit on the side of the cup.  Tape it to hold it in place.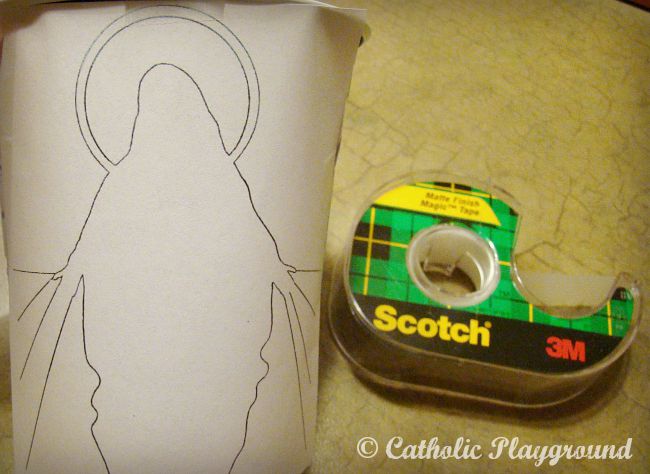 Push pin along the lines of the template.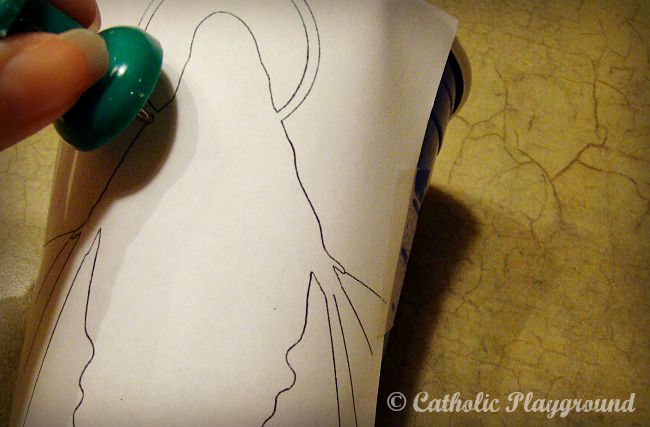 This is a great way for little hands to work on their fine motor skills 🙂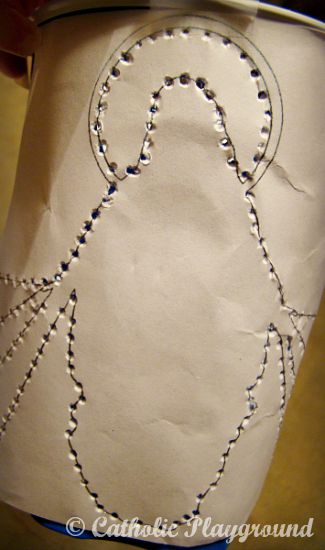 Remove the template from the cup…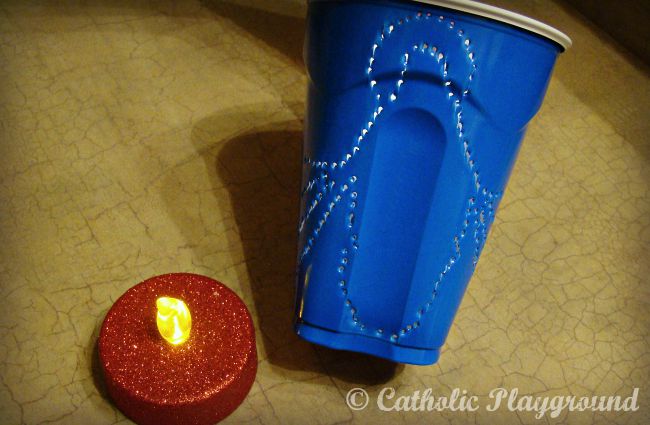 Turn on the battery operated tea light and place inside the cup.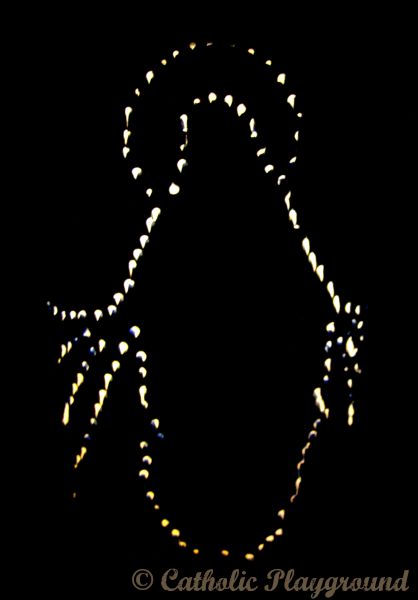 You can also use your lantern as a night light or keep it on a shelf or dresser to use on the different feasts of the Blessed Mother.