Stations of the Cross Booklet
One of the most common suggestions and requests we receive is for coloring pages that are more suited to little hands.
This Lent, we are excited to offer our first mini coloring booklet!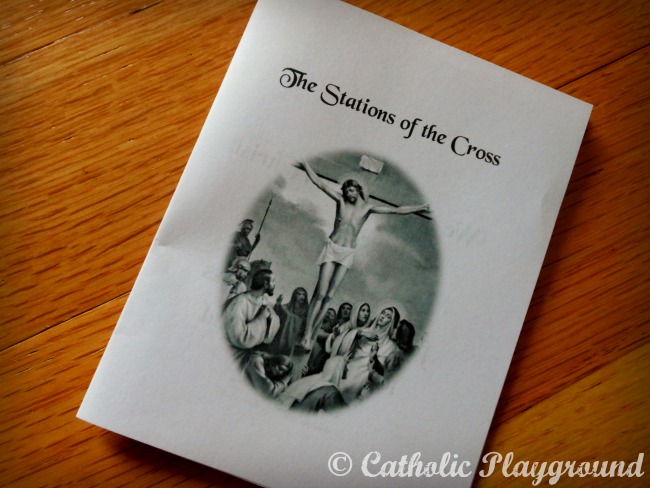 Our booklet features our Stations of the Cross coloring pages- now in 1/4 page size!
Click the image to print the sheets.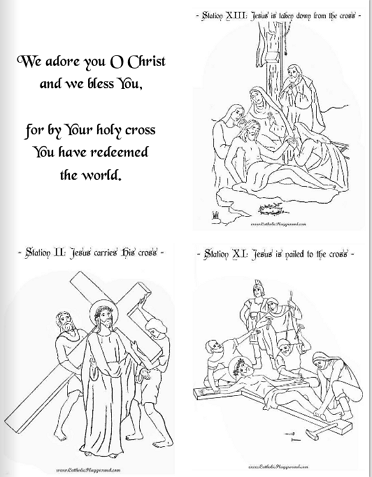 To print the sheets, you will need to set your printer settings to double-sided and follow the instructions. The sheets will print out with 4 stations per side.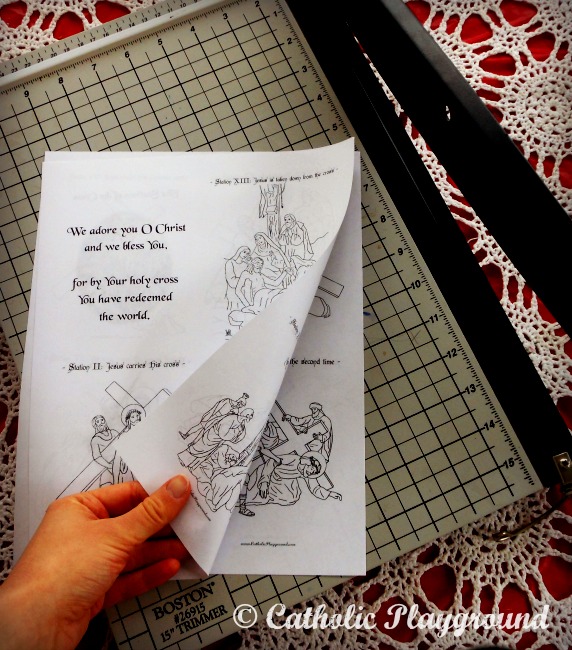 Simply cut the pages in half horizontally…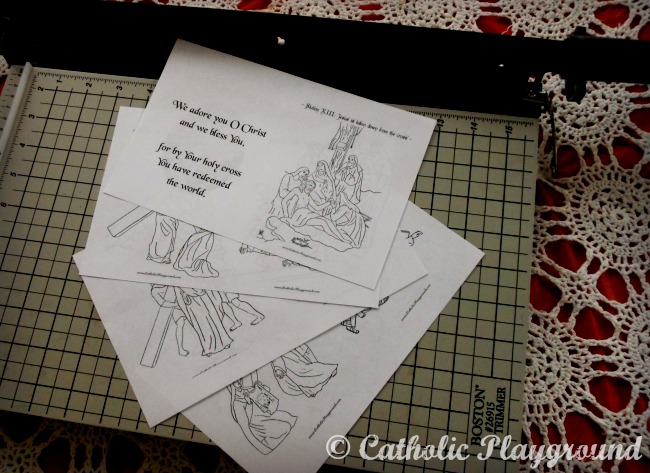 …then put the pages in order! It's that easy 🙂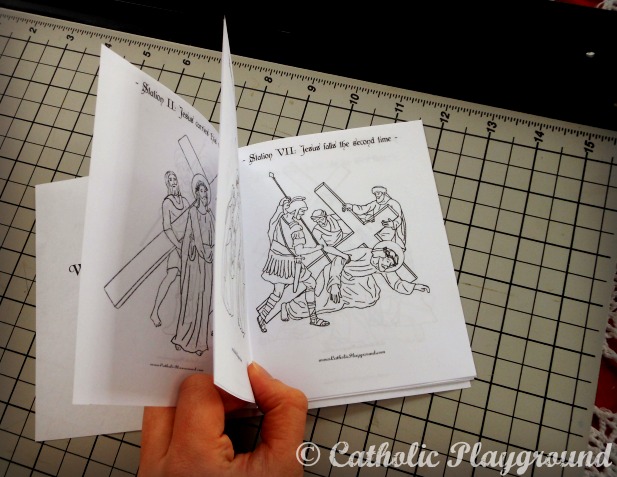 We recommend stapling the pages together for easier coloring and to keep the book in order.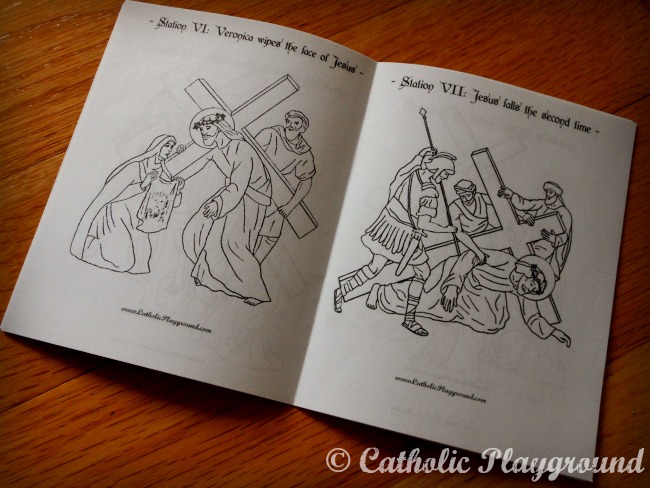 This is a great way to introduce your children to the Stations! We've found that children love to lead prayers. Let your young ones lead Stations this Lent, using their booklets and adding an Our Father, Hail Mary, and Glory Be to each Station, or any other prayers you choose to say.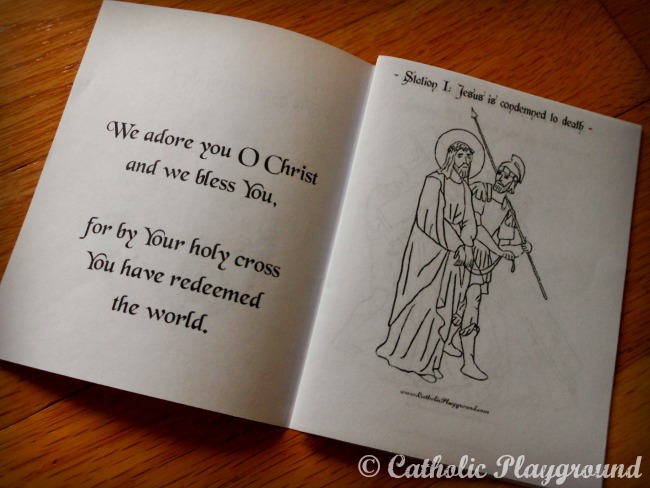 Leave a comment below and let us know how you will use your Stations booklet this Lent!
UPDATE: We now offer an all new set of Stations of the Cross coloring pages! To see the new Stations of the Cross triptychs click here!