Saint Patrick's Day shamrock braid hairstyle
The shamrock is often used as a symbol for Saint Patrick- referring to the stories that this holy bishop, known as the "Apostle of Ireland", used the shamrock to explain the mystery of the Trinity.
Try this easy shamrock braid for Saint Patrick's Day: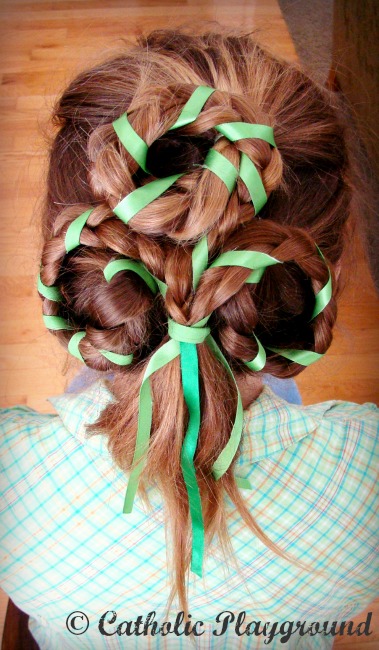 First, divide the hair into 3 sections and secure each with a ponytail holder (or rainbow loom band like we used), make the middle ponytail a couple inches higher than the others.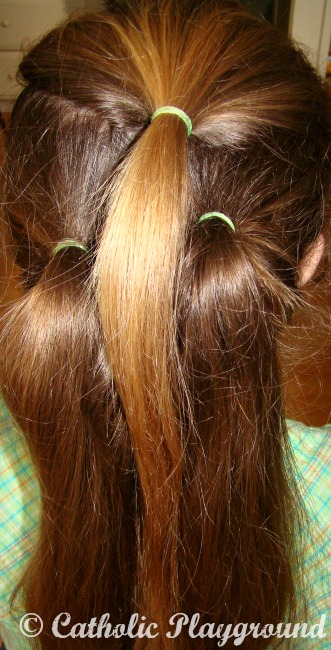 Then, braid each section, and secure again with another band.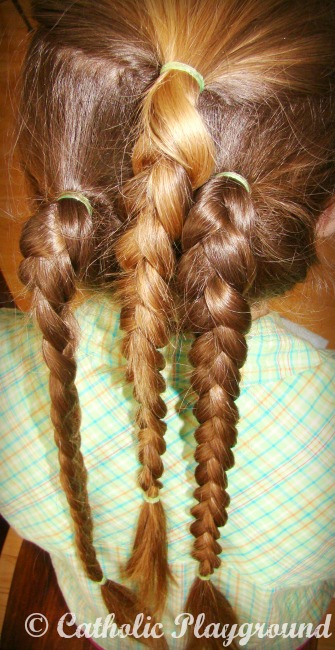 We then attached a length of green ribbon to each braid, wound each braid in a circle, and secured the three circles to the head with bobby pins. Then, we took out the bands on the end of each  ponytail and combined the three ends into one, making the "stem" of the shamrock.