Perler bead Advent wreath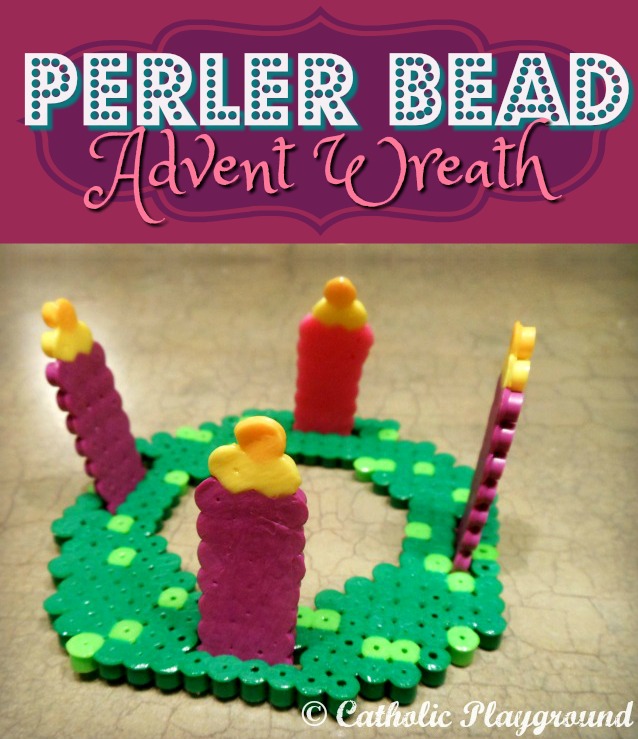 The tradition of the Advent wreath is relatively newer. Originating in Germany, it was brought over to the United States by immigrants in the early 20th century. The beautiful custom of lighting a new candle each Sunday of Advent not only anticipates Christ's birth on Christmas Day, but also the second coming of Christ.
This Advent, celebrate the tradition of the Advent wreath with our newest Perler bead project!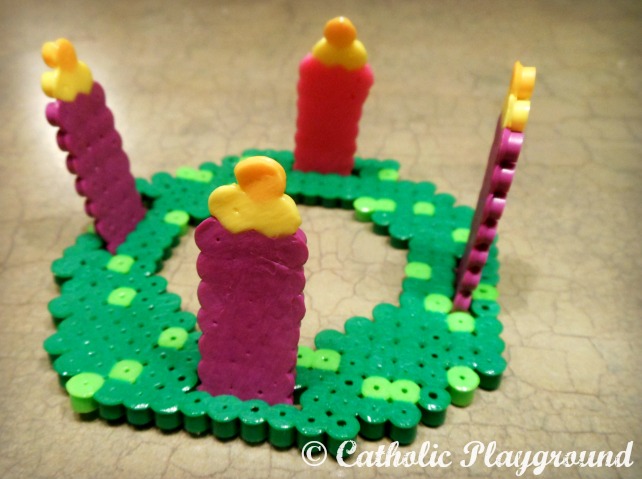 You will need:
1 large, square peg board
1 sheet of Perler ironing paper or parchment paper
Perler beads:
168 dark green
29 light green
63 purple
21 pink
4 yellow
4 orange
an iron
Place the template beneath your peg board. You might want to tape the template to the table or work surface.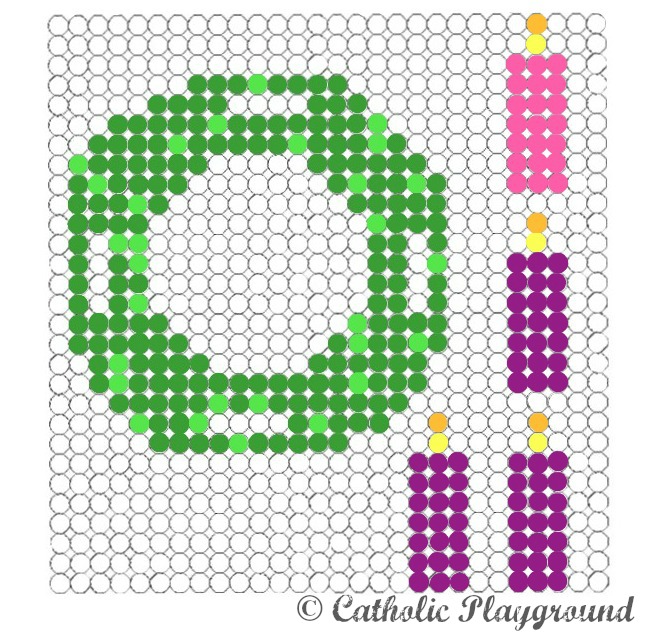 It is important to leave the gaps in the wreath, to allow your candles to stand up.
We made our candles on a heart-shaped peg board, creating bigger flames on our candles. If you have extra beads, get creative with your candles and wreath and let us know what you discover!
Remember to use Perler paper or parchment paper between your project and the iron!
You can add your candles all at once, or add a new candle each Sunday.
Blessed Advent!