First Communion Cookie & Fruit Centerpiece
Create an edible centerpiece for First Communion celebrations using a basket or other container, foam crafting blocks, cookies on sticks, and fruit!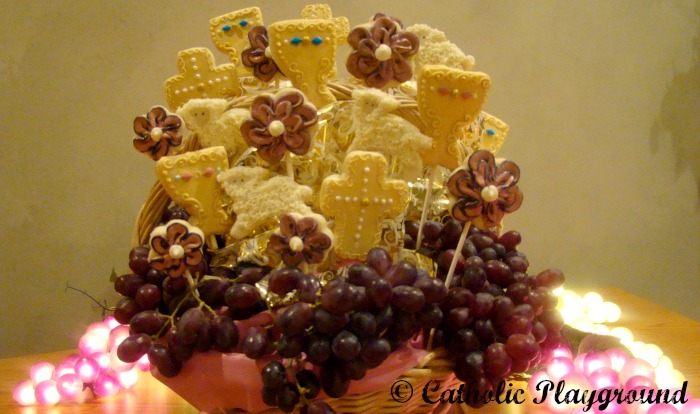 We cut out cross, chalice, flower, and lamb sugar cookies using our recipe for roll-out cookies-
Ingredients
1 cup butter
1 cup sugar
1 large egg
1 tsp vanilla
2 tsp baking powder
2 3/4 cups flour
Preheat oven to 350 degrees.  Cream butter and sugar with an electric mixer. Beat in egg and vanilla. Mix baking powder and flour, add one cup at a time, mixing after each addition.  Do not chill dough. Roll the dough very thick before cutting with cookie cutters.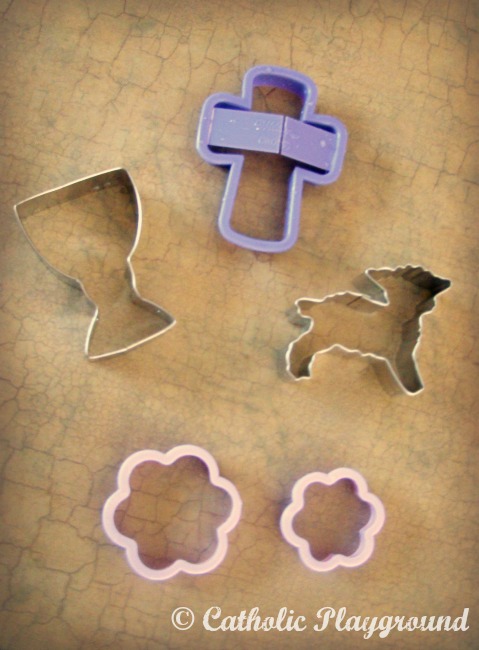 After we rolled out the sugar cookie dough, we pushed a cookie stick through each raw cookie before baking.  Make sure stick is firmly in cookie. Bake cookies at 350 degrees for 7 minutes or until done.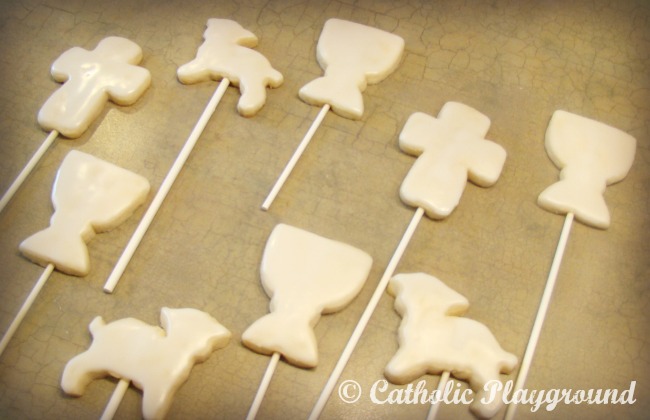 When cookies were cooled completely, we frosted our lambs, chalices, and crosses  white with the following icing recipe:
1 Tbsp milk
1 Tbsp light corn syrup
1 cup confectioners sugar
Because we were planning to spray our crosses and chalices with gold food coloring spray, we did not color the frosting.  If you would like your crosses and chalices to be yellow, you can add yellow food coloring to this icing recipe.  Then, decorate them immediately with sprinkles or other decorations.  This icing will harden to a smooth and pretty finish and keep your decorations in place.  (Your first communicant may enjoy being in on this step.  We used this technique with our Queenship of Mary cookies, using colored cereal and gummy bears cut into "jewel" shapes).
For these First Communion cookies, once the icing dried, we sprayed the chalices and crosses with a gold food color spray: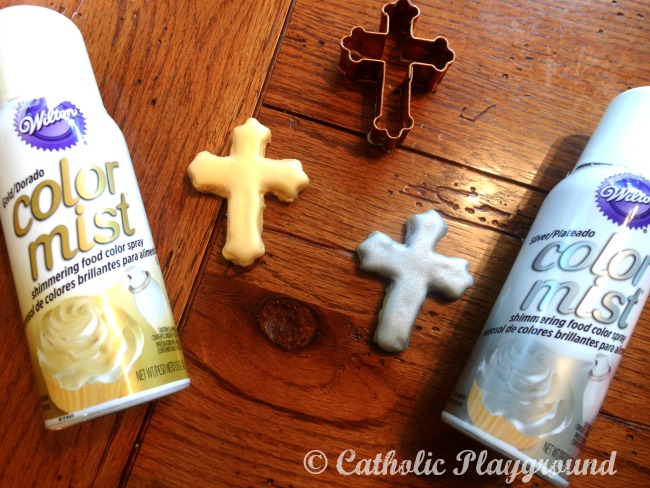 Then, we used a bit of frosting to attach various pearlized and diamond-shaped sprinkles.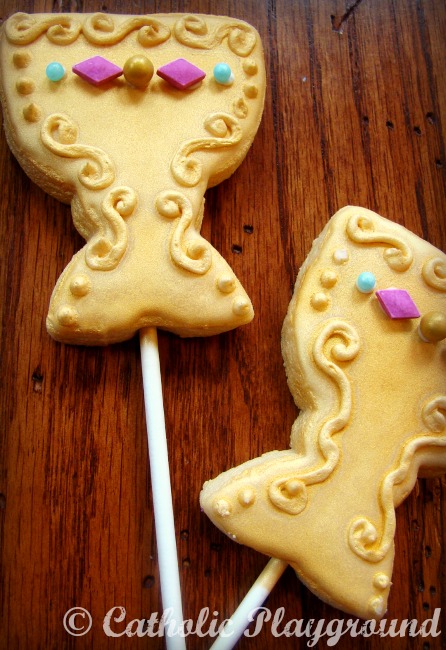 The lambs were kept white, using extra frosting to create swirls around each lamb's head and body.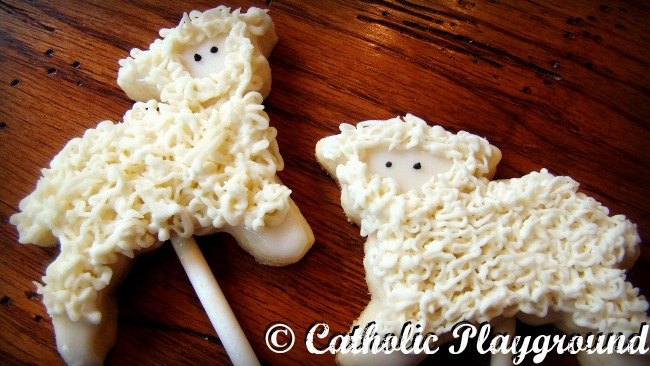 We used a light mauve and purple frosting combination for the flowers at the request of my seven year old who is making her First Communion.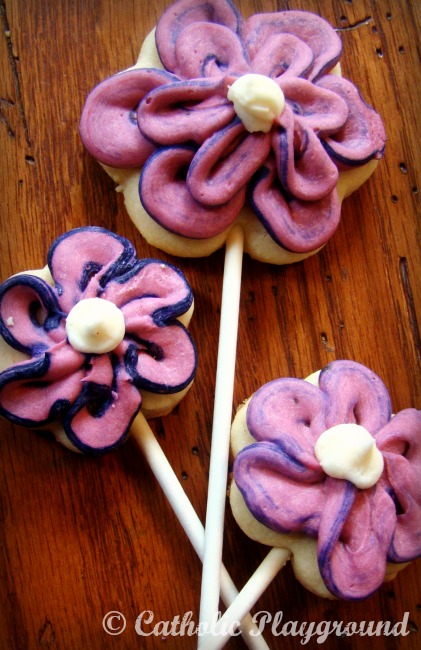 Once all cookies are decorated and have dried completely….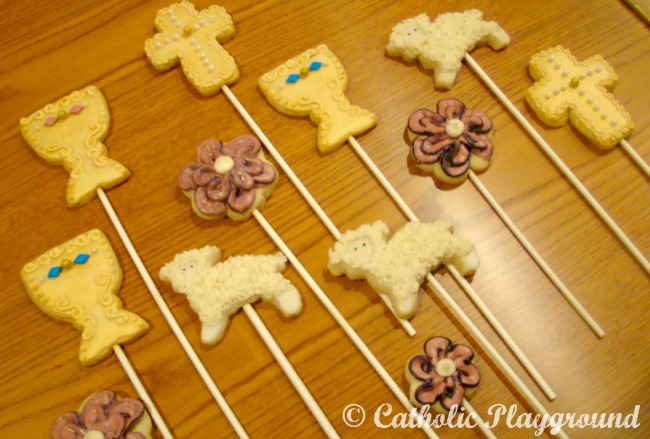 place craft foam blocks into the bottom of a basket or other container. They should fit tightly. Then, you can poke each cookie stick into the foam, at different heights and at different angles until you complete your arrangement. We used colored tissue paper to fill in the spaces around the cookies, then placed grapes around the edges of the basket.  Enjoy!