Download: Four Popes Puzzleblocks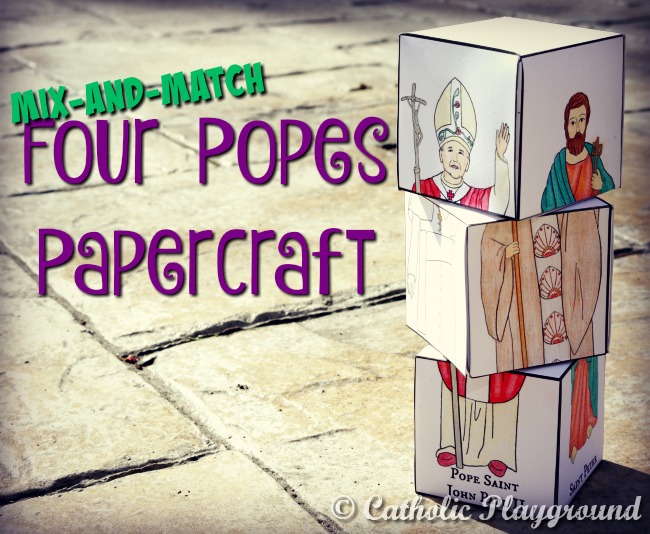 After receiving some really great feedback from some of our previous puzzleblocks, we decided it was time to release a new set. 🙂
This newest set features Saint Peter and three of his successors: Pope Saint John Paul II, Pope Emeritus Benedict XVI, and Pope Francis!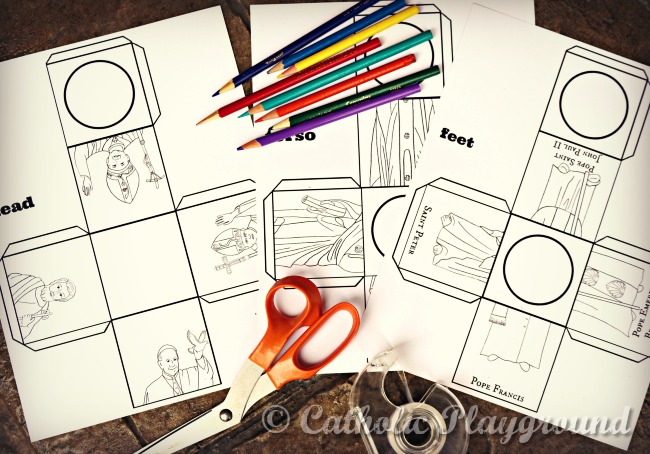 You can assemble this craft in a few easy steps.  First you will need to purchase and download the file for $1.99.    The purchase is pretty simple and straightforward and you can download the file right to your computer within seconds after payment.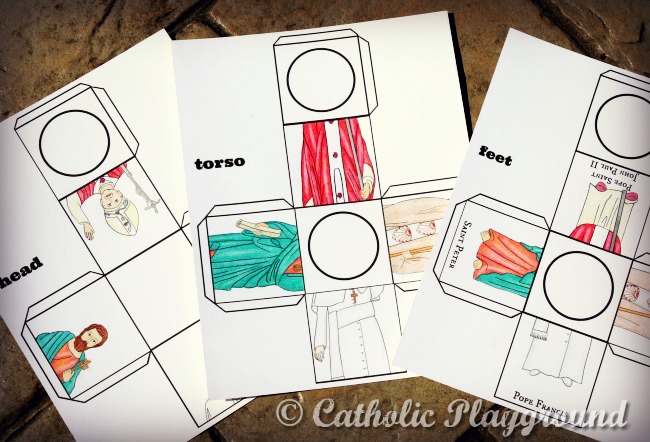 After the download is complete, print and color the three page file.  We highly recommend printing the papercraft on cardstock.    
Take an old recycled paper towel tube and cut it so it stands approximately 7.5″ tall.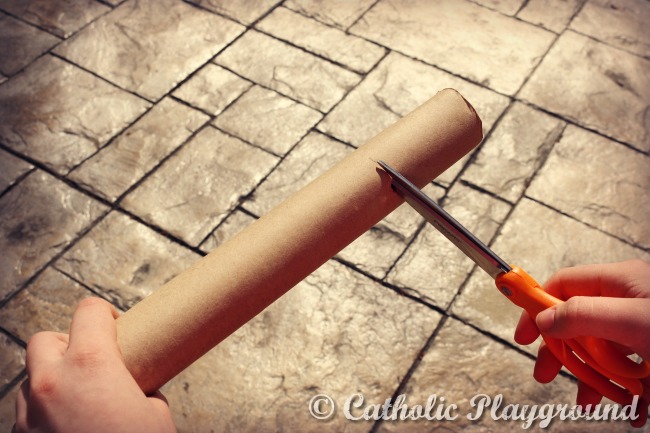 Take the printed images and carefully cut along all outer edges.  Any circles must be cut out as well.  Fold in tabs and solid lines and glue them to form cubes.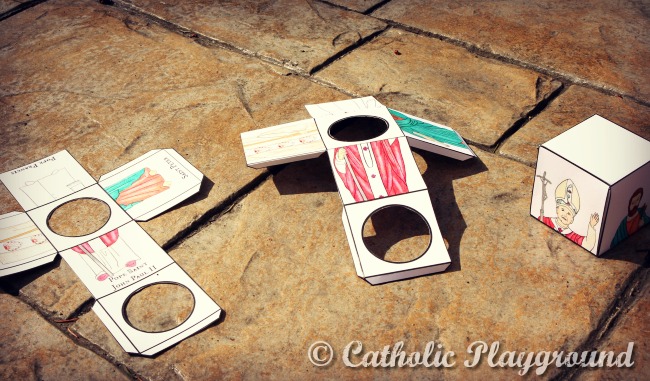 Stack the three cubes on your paper towel tube and enjoy mix and matching and completing the puzzle!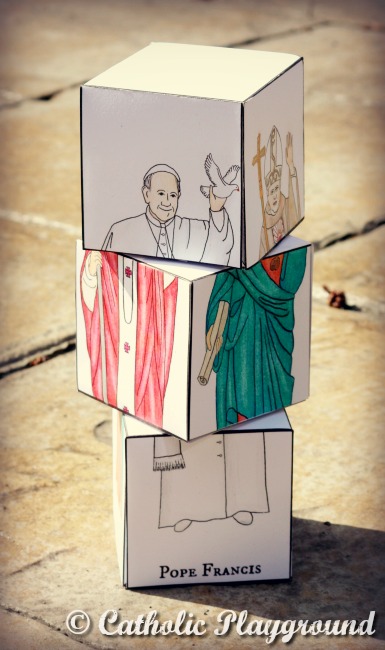 All four images used for this project are original!  Each pope is shown with garb and symbols from his life.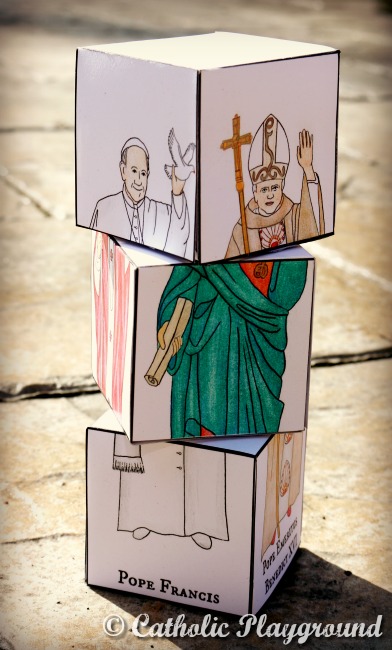 Have you downloaded and assembled this project?   Leave a comment below and let us know how it turned out!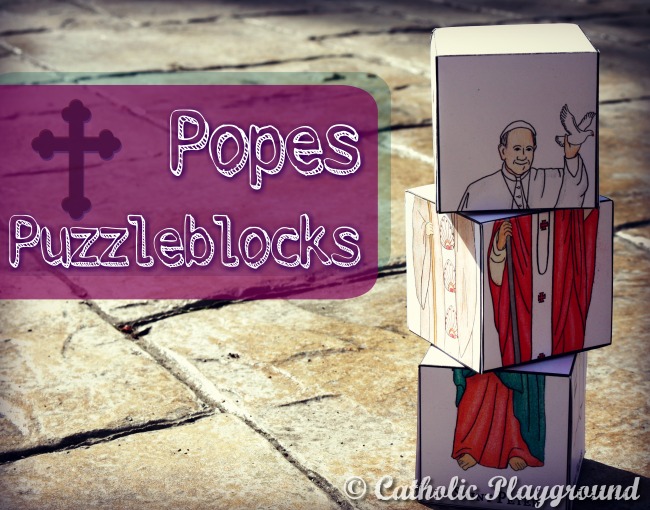 (If you haven't already seen them, be sure to check out our other two puzzleblock papercrafts!  The first shows the life of Saint Therese and the second displays images of Saint Christopher, Saint Jude, Pope Saint John Paul II, and Saint  Patrick!)