First Communion Cupcake Toppers
Try this simple technique using 3 ingredients to make these  beautiful and edible cupcake toppers for your First Holy Communion celebration!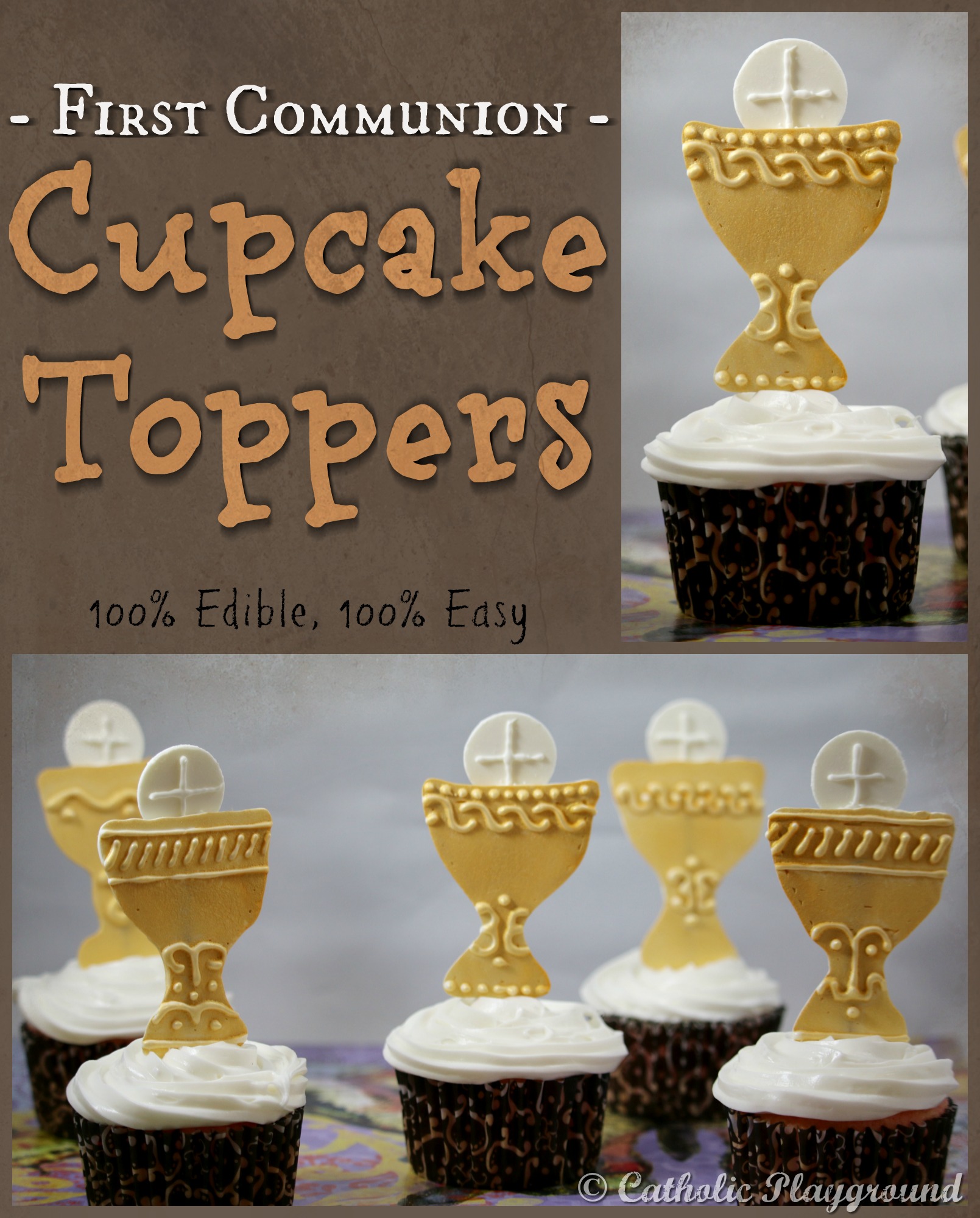 For these chalice cupcake toppers, we used candy melts, pretzel sticks, and Wilton Color Mist gold spray.  (you could also use white chocolate, though melted white chocolate sets up very quickly and doesn't reheat well)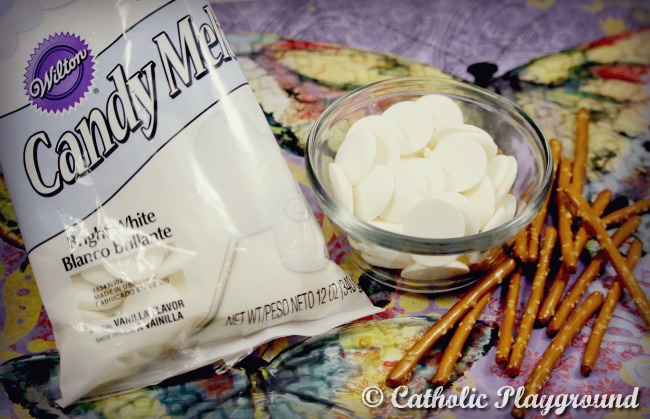 [Wilton Color Mist is an easy-to-use way to get a true gold color on your creations. If you prefer to make the chalice yellow instead, you can add yellow food coloring to the candy melts when melted. Shown below: silver and gold crosses for sSacred Heart and Immaculate Heart cookies using gold and silver spray]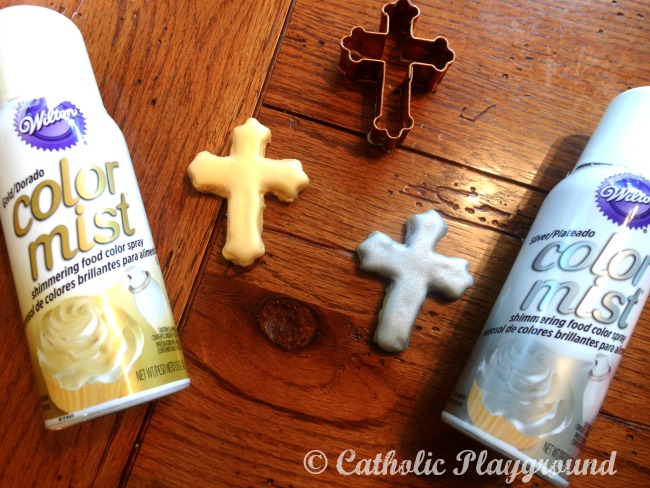 First, melt the candy melts according to package directions until candy melts are smooth and completely melted. Spoon the melted chocolate into a frosting bag fitted with a round tip (we used #2) if you have one or create your own frosting bag by using a Ziploc bag with a very small hole cut in one corner.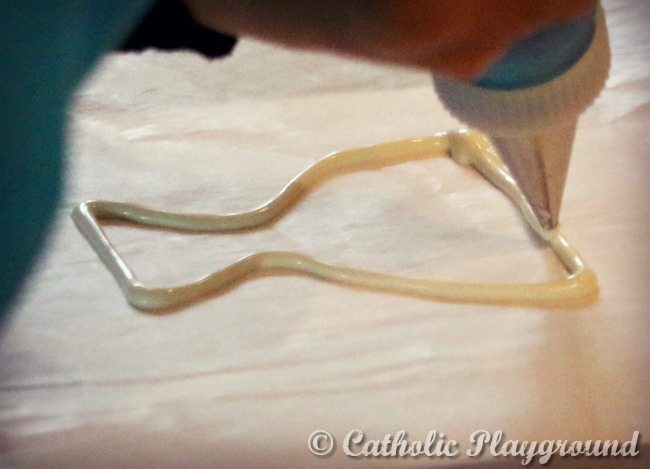 Then place the chalice template under waxed paper.  Trace over each chalice outline with the melted chocolate.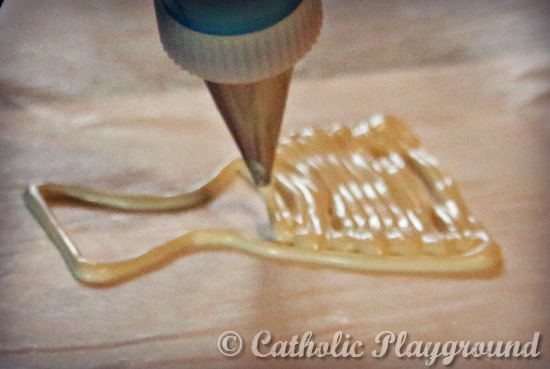 The next step would be an easy one for kids to help with!  Using the melted chocolate, fill in the chalice completely.
Before the candy melts set up completely, lightly place a pretzel along the back of each chalice, leaving a good portion showing at the base.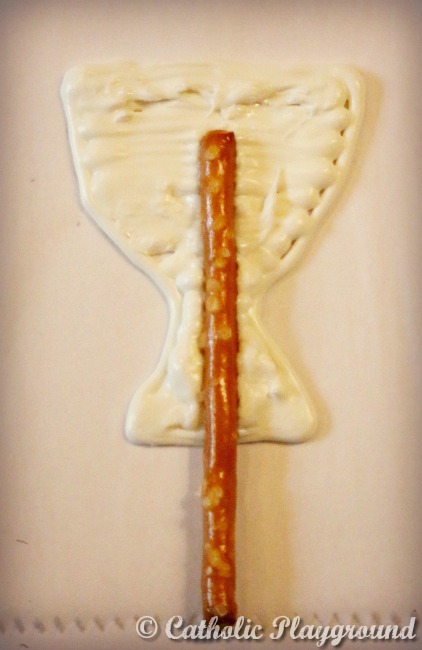 Cover the pretzel with candy melts so that the pretzel will be well-attached to your chalice.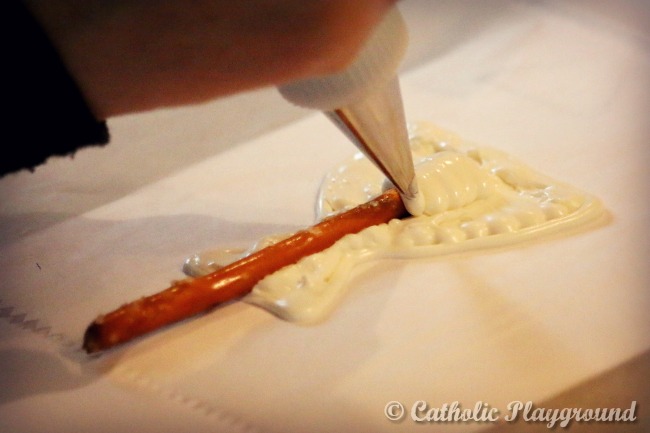 Let the candy melt chalices set up completely before removing them from the wax paper. Then create a design on each chalice using the candy melts- the more detail, the better!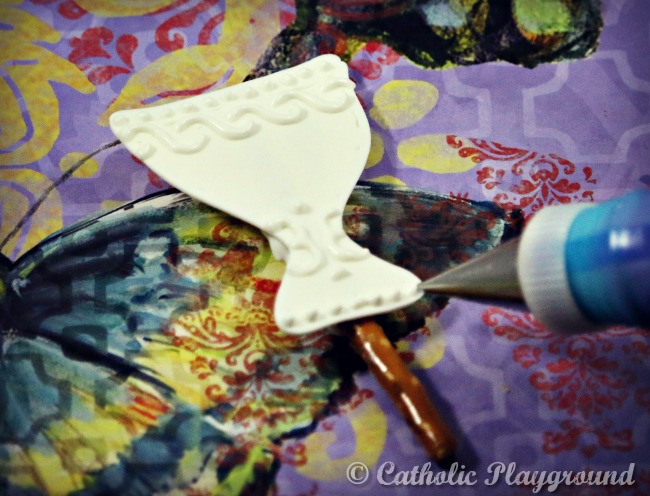 Again, let the chalices set up completely, then spray the chalices using the gold Color Mist.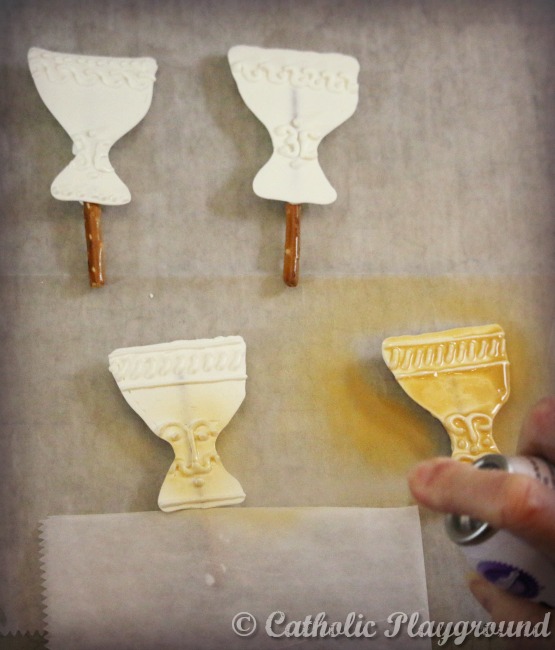 The gold spray will nicely accentuate the detail on the chalice.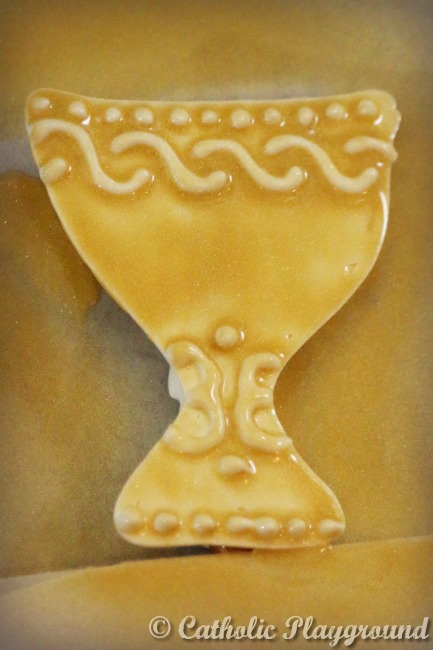 While the chalices were drying, we added crosses to the flat sides of candy melts…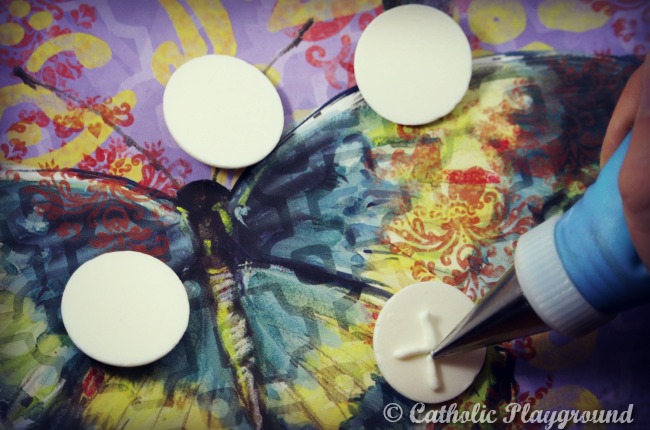 then used a little melted chocolate to attach the host to the chalice. Again, let the candy melt set up completely, then place the completed chalices into the cupcakes!
NOTE: If you decide to make the cupcake toppers a day or so early, we recommend NOT putting them in the cupcakes until the morning of your event.