Butterscotch Crinkles Cookie Recipe
The unique combination of flavors and textures make these cookies hard to beat!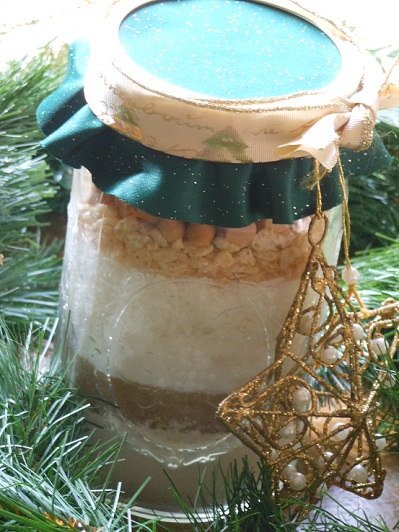 Try these out at home, or give as a gift! Your recipient will need to add only butter, an egg, and vanilla.
Enjoy!
1 cup flour
½ tsp. salt
¼ tsp. baking powder
¼ cup oatmeal, finely chopped or processed (we use the blender)
½ cup brown sugar
½ cup white sugar
1 cup flaked coconut
1 cup crispy rice type cereal
¾ cup butterscotch chips
½ cup chopped pecans
Mix flour, salt, and baking powder together. Pour into a 1 quart jar. Layer remaining ingredients in the jar. Firmly pack each ingredient in place. Attach a card with the following mixing and baking directions:
Empty jar of cookie mix into a large mixing bowl. Add 1/2 cup of butter, 1 egg, and 1 teaspoon of vanilla. Blend ingredients together. Roll into balls and place on greased cookie sheet. Bake at 350 in a preheated oven for 8-10 minutes.